AAF, the NFL's XFL killer?
One week after the Super Bowl, there is a new kid on the block of professional American Football. The new league is the Alliance of American Football (AAF).
The AAF is a professional American football league founded by Charlie Ebersol (TV and film producer and son of NBC football executive Dick) and Bill Polian (NFL analyst for ESPN). It is set to commence on 10th February one week following the National Football League's Super Bowl LIII championship game. The AAF consists of eight centrally owned and operated teams most in metropolitan areas that have at least one major professional sports franchise already.
This isn't the first league that's been set up to look like a rival to the NFL, however, something important sets this aside from the other contenders.
The previous combatants included the USFL over 30 years ago which got mired down in litigation despite its star-studded rosters.  Another ill-fated attempt a competition came from the XFL.

The XFL was launched as a partnership between the WWE (then the WWF) and TV partner NBC. The broadcaster pulled out of their two-year partnership after the first season citing rating problems. Whilst owner Vince McMahon vowed to carry on, the league didn't last and he later conceded that the league was a "colossal failure".
The XFL failed because its efforts to sell sex, excessive violence and wrestling-like personalities didn't connect with viewers.
It looks like McMahon may have learnt valuable lessons from the previous venture and next year's resurrection looks to be a more serious spring league to rival the NFL, rather than a WWE/football hybrid. It's a good job as the previous league was mocked by the media. The sportscaster Bob Costas speaking on a late night chat show said:
"It has to be at least a decade since I first mused out loud, 'Why doesn't somebody combine mediocre high school football with a tawdry strip club?'"
So what makes the AAF likely to succeed where previous league attempts failed?
Firstly, the NFL needs a development league that it can trust to remain in its place.   As Phil Savage, former general manager of the Cleveland Browns put it "Since NFL Europe expired 10 years ago, there's been a real desire and frustration by NFL personnel people that there's a missing link as far as a developmental type league for prospects that weren't quite ready."

Savage, now general manager for Arizona Hotshots got a list of prospects from the Chicago Bears for him to watch during a scouting trip.
Secondly, the AAF will pack rosters around regional rivalry for its teams in Atlanta, Birmingham, Memphis, Orlando, Phoenix, San Antonio, San Diego and Salt Lake City. For example, expect a Birmingham team to be well-stocked with former Crimson Tide stars.
The next key factor is a host of NFL personalities. They've got Steve Spurrier out of retirement to coach the Orlando Apollos. Troy Polamalu will oversee all player matters. Hines Ward and Jared Allen are player relations execs. Mike Singletary will coach in Memphis and Mike Vick will call plays for head coach Brad Childress in Atlanta.  They have also got Justin Tuck to serve as an adviser.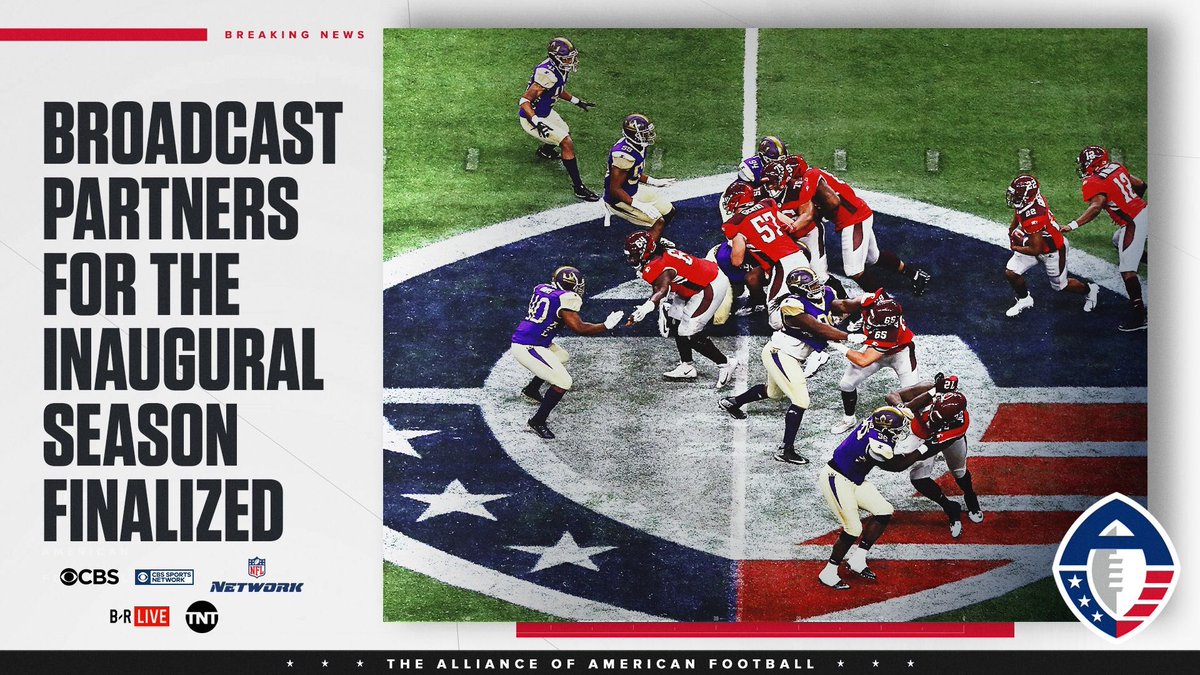 The final brick in the AAF's wall is TV coverage. Whilst CBS will be airing some games it is initially hard for any league to get the momentum needed to succeed in the modern entertainment market. Today, the AAF announced a deal to get the NFL Network, and by extension, NFL Game Pass, to include two games a week on their schedule.
This is a huge addition and a very welcome one for the UK.
In a Trump led America where issues of anthems and social justice ring loud for many previous fans of the NFL a rejuvinated XFL launch in 2020 will be an unwelcome intrusion.  The AAF's success would certainly hinder the likely launch of the XFL and may well be another knock-Out blow.
Comments
comments