BAFA National Leagues Predictions – Division One (Week 1)
Only four games in Week One across Division One, spread across three conferences. It's prediction time again! (You know you've missed it…)
Ouse Valley Eagles at South Wales Warriors
The SFC1 Central kickoff game sees two teams square off who have never played each other before. With no old rivalries to avenge, but everything to prove, this fixture has the potential to set the tone for the division. Although neither team had a winning season last year, with OVE going 4-6 and SWW going 3-6-1, they both have high expectations for 2017. Both teams hosted preseason events with Bristol outfits, with the SWW facing the Apache and OVE facing the Aztecs. If OVE were able to hold their own against the Aztecs they should feel confident going in to this fixture, however no official scores have been released.
The South Wales Warriors have suffered with a high number of player turnover, which was one of the reasons announced for their voluntary demotion, but they have managed to hold on to playmaking RB Shaun Vaughn. With a commitment to develop their rookies and 2nd year player, SWW will need to ensure they find the right balance between providing experience and starting the season with a win.
Ouse Valley will be making their longest journey of the regular season and will probably be glad to get it out of the way. They've reshuffled their coaching staff since last year and have retained key parts of the team in captains Gareth Pullen, Danny Cousins, and Ross Hubbard; these three have each earned club honours in multiple seasons and should be looking to lead their side in to winning form from game one. However the news that OVE didn't rep special teams in their preseason games we agree with HC McMasters who said "I'm absolutely positive they will make a difference in the game", we just aren't sure the difference will be positive.
---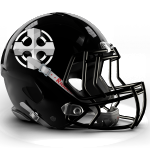 With two teams that seem to be evenly matched on paper, we're expecting the long journey, and a depleted travelling squad, to be the deciding factor. South Wales Warriors will manage to clip the Eagles wings and earn their first win of 2017.
---
London Olympians at Colchester Gladiators
London Olympians on paper look too strong for Colchester Gladiators. Although the jury's still out on the Olympians Offensive line, veteran QB Aaron Griffths has enough 'know how' to make something happen. I expect the Olympians defence to be very stingy after keeping hold of several starters from last years struggling side. If Colchester's defense can hold strong, there's a small possibility that this one could stay close.
---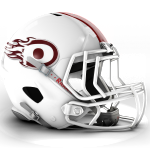 My money's on the O's to run away with this, they were ran ragged last year and have a point to prove.
---
Kent Exiles at Cambridgeshire Cats
The Cats are starting their run of four back to back home games. This is the one they need to win to get some momentum going. I believe that they'll hold their own with the big dogs (pun intended). It all depends on whether they can get their run game established.
With several key transfers coming into the exiles and the loss of their star running back to the London Blitz, it might take a little time to get things going. If they manage to get their offense firing early, it might prove too much for the Cats to overcome though.
---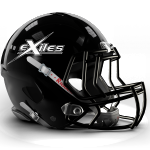 In a game that can go either way, I'm expecting this game to go down to the wire but ultimately the exiles defense will hold strong in the 4th.
---
Nottingham Caesars at Coventry Jets
These two Midlands sides meet for the first time in what seems like forever, at what looks to be the last home game for Coventry Jets at Bedworth RFC. Nottingham will look for a repeat of the start they enjoyed to the last campaign, where they raced out to a 4-1 record, losing only to Sandwell Steelers in the opening half of their schedule.
#TeamDC writer Grant Dean Lawless is in at Defensive Coordinator, with Head Coach Barry Boseley giving up his defensive play calling duties. Lawless will lean heavily on a terrific secondary boasting Robert Hardwick (featured in our conference preview) as he looks to improve on the 20.2 points per game conceded by the Caesars in 2016.
Coventry averaged less than 10 points per game on offense last campaign, so it will be interesting to see just how effective QB Dom Olney's influence has been over the design of the new playbook for the Jets. There's plenty of new faces in at the club following their well documented roster struggles in the Premier North.
---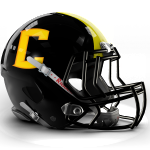 Although a drop down to Division One should benefit the Jets over the course of the season, I think there's been a little too much overhaul, and am leaning towards the consistency of the travelling Caesars. It'll be close, however.
---
Comments
comments