BAFA National Leagues Predictions – Division One: Week Eight
On to Division One now…can the Titans, Caesars and Thunder maintain their perfect records in their respective conferences?
Yorkshire Rams vs Newcastle Vikings
The trio of teams below the Titans in this division are having a whale of a time making me look an idiot in these predictions, with the first game of the season being a shutout, small margin victory for Newcastle over the Rams.
Yorkshire will be out for revenge for that one, and they've played well since that game. However, it'll be tough with Newcastle's defence looking particularly impressive. Yorkshire need to penetrate it in order to put another W on the board and some Viking demons to bed.
---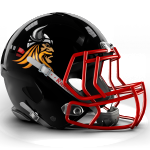 Are they capable? Yes. Will they succeed? I just don't know. This division has become impossible to predict and I can't be caught a fool by not backing Newcastle in a close game again. Newcastle to win.
---
Doncaster Mustangs vs Manchester Titans
As difficult as it is to predict the games between the chasing pack, it's become easy to predict the Titans' games.
I was at the latest outing between these two at Manchester's impressive new home at Belle Vue a couple of weeks ago and Doncaster faired well early on. But the Titans soon got into their rhythm and put a beat down on the Yorkshiremen.
---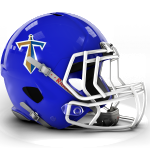 The 'Stangs are a decent side and are well drilled but they're not going to trouble Manchester as they walk this conference. Manchester Titans to win.
---
Birmingham Bulls vs Nottingham Caesars
For the third game in a row, the Bulls face the Caesars. Owing to a couple of scheduling requirements, Birmingham are yet to face two of their conference opponents (Leicester and Coventry) as we enter the second half of the season.
The slow start from the Bulls in the opening three fixtures was on show again a fortnight ago as they struggled to get the ball moving with a new QB under centre. We'll put that down to first game nerves, but the offense was noticably different and more efficient with veteran Rich Wilde under centre in the second half, including a bomb down the sideline to WR Tom Farnell for the score on Wilde's first passing attempt upon entering the game.
The Caesars will be miffed at allowing the Bulls back in to the game before pulling away with the win late in the final quarter. Defensive Coordinator Grant Dean Lawless will have been happy with the manner in which his defense swarmed the Bulls all day – at one point having 10 players on the ball carrier. Was it simply taking their eye off the ball and cruising that let the Bulls back in?
---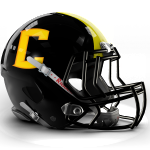 Similar to the Bulls, Nottingham are yet to face two opponents (Sandwell and Leicester), but they've quietly assumed top spot in the conference with a 4-0 record putting them in a good position for when the games with the heir apparents come around. We think they'll be 5-0 before they face Sandwell.
---
Leicester Falcons vs Coventry Jets
Fourth time's a charm for the Falcons, who finally got the win over Sandwell and ruined my 100% prediction rate in the process. QB Troy Lee was much more clinical in the 31-13 win than he was in the shootout loss to the Steelers a fortnight prior, and debutant DB Dom Olney came away with a pick too. With Leicester dominant in all three phases of the game, they'll be confident of taking the conference crown come the end of the season.
First up post-Sandwell is the Jets. The loss of Olney from under centre will see a new QB enter the fray, charged with helping turn around an offense that is averaging only 7.5 points per game. At 0-4, the Jets need a win badly to kick start their season.
---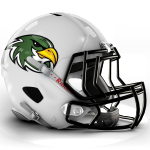 Sorry Coventry, I just can't see you breaking the skid just yet. The buzz around the Falcons camp at finally having got one over Sandwell will see Leicester run out comfortable winners on Sunday.
---
Sussex Thunder vs Oxford Saints
Although it's useful to find positives even in defeat, Oxford took until the second half for there to be many of them. The first foray of the game in enemy territory in Q2 was nullified by 30 yards of penalties before the ball was picked off, the third time it had happened in the half. The defense did their best to keep the Saints competitive but with an offense that averaged less than 4 plays a drive in the first half the lack of respite between stands finally took its toll on a 39 yard TD catch and run at the end of the first quarter. Oxford may have won the second half but the slow starts mean they are unable to compete with the leader of the division.
Sussex have found a formula that works for them. Hard running out of the backfield and a gunslinger under centre has them looking untouchable atop their 5-0 record. They're still turning the ball over too much but their defense has given up an average of 7.2 points a game, so they're not exactly letting opponents capitalise on the interceptions or fumbles. As they head in to the second half of the season they'll have a target on their backs, as everyone wants to see the leader stumble.
---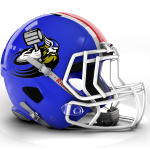 Third time will not be the charm for the Saints side as Sussex push to keep their unbeaten streak going.
---
Kent Exiles vs London Hornets
THIS ONE AGAIN! Am I the only one that's not enjoying these repeat fixtures? I'd really like to see some out of conference games, it's a little tiresome trying to rehash something I rambled about a few weeks ago! Well Exiles. They just got a bit of a thumping from the Olympians. Not too hard, but enough to mess up my predictions. So what's going on at the Exiles? Everybody got so hyped about them preseason and nothings really come to fruition. In reflection, they didn't really beat anyone good last year. They are certainly in the mix for playoffs, as this conference continues to be ultra-competitive. It must hurt seeing last year's star running back playing so well elsewhere though. That's just Britball!
And everyone's favourite dark horse. The London Hornets. The Bad Boys of Britball. We don't care what you think of us, we are going to do things our way! It seems to be working. They've been within touching distance at the end of every game, and with three teams currently on .500 records in this conference, they are also very much in the hunt for a playoff berth. As it has been all season, this conference is going to be tight, and I have a sneaky feeling that it will be decided by a tiebreaker! Right now, Hornets are sitting pretty with significantly lower points against than the Exiles and O's.
The jury is still out for the Hornets though. They have not managed 3 touchdowns in a game this season, and understanding that some of their TDs have come from Defence and Special Teams, I do have reservations about their ability to put points up.
---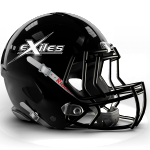 It's a tough job for a defence when the offense isn't pulling their weight, and even harder when they are throwing pick 6s. I'm going Exiles as I don't think the Hornets have the offensive firepower to put enough scores up to walk away with this one.
---
London Olympians vs Colchester Gladiators
The Olympians start to Division One football didn't go as they had planned. I know I was keen on them to bounce back, but nobody really rated them. I mean, they'd lost all 10 games last year; and I know that you could argue, mainly because I did, 'THEY PLAYED THE BLITZ AND WARRIORS TWICE. WAH'. But 0-10 is 0-10. There's no way of sugar coating it. Having lost several players over the last several years who preferred to sit on the benches of the Warriors and Blitz, the Olympians have struggled with turnover. This past few years has seen several players even migrating to go and play for Sussex Thunder. Anyway, Olympians seem to have rebuilt. A roster mainly of rookies with a sprinkling of talented experienced players and a whole tonne of quality coaches. Something might have clicked. The Olympians made light work of the Exiles in the last meeting. An Exiles team that many had tipped for promotion. With a firing Offensive line and careful management of their Running Backs, the O's seem to be keeping themselves above water.
Colchester have struggled this season to move the ball and have been plagued by mistakes that have seen them placed in poor field position again and again. So I said 0-10 is 0-10. Now this looks to be something that might be on the cards. Colchester have not impressed this season. They're not impressed, the conference isn't impressed, and to be honest, I'm not impressed. Honestly, I like their jerseys, they're really nice. But other than that, I don't have much to say about them. I know they seem to be struggling with numbers, I'm hearing reports of an Ironman Line this weekend; and everyone LOVES ironman football. It's the best, just not if you actually want to win.
---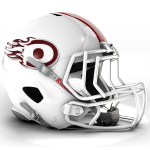 Olympians will come out on top. I'm still waiting to see a proper performance from them. I'd like to see them keep their starters on to get a gauge of how good they can be, but I expect the Olympians to get rotation guys in early on which may give an inaccurate reflection of the game. Both Teams to score a few but Olympians to score a few more.
---
Comments
comments