BAFA National Leagues Predictions – Division One: Week Eleven
On to Division One now, and the playoff/relegation places are becoming clearer. Could we have our first relegation confirmed by Sunday afternoon?
Doncaster Mustangs vs Yorkshire Rams
Back to predicting this chasing pack that have consistently screwed with my percentage all year long! These two are probably the best of the teams hot on the trail of that all-important second spot, with it being a Yorkshire derby making this one even tastier.
I've repeatedly praised how well drilled Doncaster are as a team and I saw that in person a few weeks back as they troubled Manchester early on at Belle Vue. But Yorkshire can say the same, as the young team continues to improve around the core group of veteran players.
---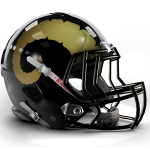 This one will be tight, and could be determined by who makes the most mistakes on defence, but I'm taking a shot and going for the away team. Yorkshire Rams to win.
---
West Coast Trojans vs Manchester Titans
I've continued to defend West Coast in these predictions, offering up that it's difficult to get a lot of rookies to gel in a short time. However, the team took just 18 players to Newcastle last week and received a hiding because of it. They're staring down the barrel of relegation now and it's looking more likely each week.
Manchester meanwhile will be looking to put West Coast to the sword. It was the Trojans that cancelled on the team's first home game at the last minute, causing much publicised hassle between the Titans and their home venue.
---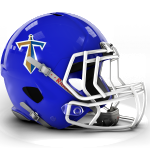 The Titans will likely hold a bit of a grudge for this and potentially want to put some punishment on WCT. 60+? I fancy it. Manchester Titans to win.
---
Birmingham Bulls vs Coventry Jets
Relegation Battle I: the Bulls enter this weekend having suffered their third shutout loss in five games, dropping them to 0-5 on the season.
The 30-0 loss to the Falcons doesn't tell the whole story though, with the defense becoming the first opponent to keep Leicester out of the endzone on their opening drive, whilst keeping the deficit to a modest one score entering half time.
It's been another turbulent season for the offense, who seemingly abandoned the Wing T formation against Nottingham a couple of weeks ago, and are likely searching for an identity.
Thankfully for Birmingham, they host Coventry on Sunday; another side in desperate need of kickstarting their offense this campaign.
A third straight single score loss to the undefeated Caesars must have the Jets coaching staff scratching their heads in disbelief. DB Josh Cooper thought he'd given his side a much needed morale boost as he scampered in to the end zone from 55 yards out on an interception, but the Caesars fought back to drop Coventry to 0-6.
---
Don't head along to this game if you're a fan of offensive football. It'll be a slug fest between the two defenses, but I think Coventry will come out victorious.
---
Ouse Valley Eagles vs Solent Thrashers
The Thrashers and Eagles have both beaten each other once before this season, but the Thrashers hold the head to head due to their dominant victory in Week 7. After a pounding last weekend the Thrashers will need to win this game if they want to keep any thoughts of playoff ball alive.
The Eagles have not fared well as the season has gone on. Barely scraping by the basement dwelling Warriors in Week 9, and getting shut out by the Thunder last week, there will need to be a spark to ignite the offense before they go in to this match up. A run of three home games should hopefully see their game day numbers pick up, but it's an uphill struggle if the Eagles want to end the season with a winning record.
---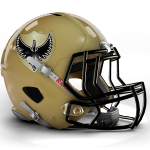 With the Eagles not getting it done and the Thrashers looking for a bounce back win, I'll be putting my (metaphorical) money on the Thrashers.
---
Oxford Saints vs South Wales Warriors
It's been a tough year; three games have come down to the final minutes but the Warriors have been unlucky each time. Their record of 0-7 doesn't reflect hard work these boys have done and how close they've been to getting those Ws. Whilst not quite mathematically relegated, this can't be what they wanted from the 2017 season. Once they get past this game they'll have the final two games at home and can at least have not travelling to look forward to.
When the Saints travelled to face the Warriors in week 3, they nearly gave the game away through a laundry list of errors. However, since then the Saints have found their stride and have marched to comfortable victories over the Eagles and Thrashers. As the 'best of the rest' team in the SFC 1 Central, they'll be licking their chops at the prospect of some easy meat.
---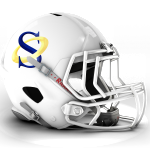 With nothing to look forward to the Warriors should come out giving it everything they've got. Unfortunately, I can't see that being enough and the Saints will march on towards post season football.
---
Colchester Gladiators vs Kent Exiles
The only consistent team in this conference, Colchester are still looking for their first win of the season. Starting strongly last week, the Gladiators got the first score of the day against the Olympians. Brotherly love saw Rob Wikham connecting with sibling Jake. Whilst remaining in the game all day, the Gladiators were unable to find that final spark on offense to put the game to bed; that paired with an inability to cover The Olympians TE, sees the Glads fall to 0-5.
The Exiles have managed more than 2 scores only twice this season and find themselves with a 3-2-1 record. With their last game being a 13-10 spectacle where they managed to scrape back from behind, the Exiles have had 3 weeks to prepare for a matchup that has now become a must win, should Exiles have any real chance to win this SFC1 East Conference.
---
I'm calling upset, this ridiculous conference cares little for reason or logic, let's go Colchester! With everyone beating everyone, it's only a matter of time before Colchester rears its ugly head and grabs a win!*
---
London Hornets vs Cambridgeshire Cats
I just yawned. Literally, I started to write about this fixture and started yawning. It's a struggle, after the 3-3 tie being lost after a missed field goal being returned for a TD, I'm not overly excited about this one.
Both sides boast solid defenses, whilst neither really seem to be connecting on offense. Cambridge will have their star RB in kit following a one game suspension with experienced WR's Plant & McCormick joining the Cats offense, they may be able to find more than 3 points this week.
---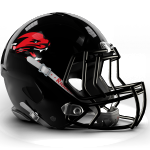 I don't think I have predicted a single Cats game correct this season. So with that in mind I'm going to go with Cats. Now if I'm wrong, we could have 2 teams 4-2-1 and 2 on 4-3!
---
*Ed: It's three years to the day that THIS happened…
Comments
comments