BAFA National Leagues Predictions – Division One: Week Fifteen
On to the second tier, and there are serious post-season and relegation implications accompanying this weekend's games!
Manchester Titans vs Newcastle Vikings
Back to winning ways for the Titans as they got revenge over the Yorkshire Rams and shored up the conference title all in one go last weekend. Congratulations! Now they face the dilemma that all teams go through in this position. Do they rest some of the first string for the post season or do they play them and keep momentum going?
The Newcastle Vikings have put a decent run of results together, winning their last three on the bounce. Those games may have been against Doncaster and West Coast (x2) but, for a promoted team, the Vikings have gone about their business in tremendous fashion this year.
---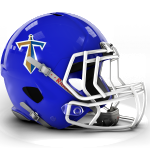 The Vikings should give the Titans a harder time than they did in their first game against the team and the result will be closer than the 12-56 it was back in May. But it still won't be enough. Manchester Titans to win.
West Coast Trojans vs Yorkshire Rams
With both teams coming off a loss it'll be interesting to see how they bounce back. But that's about where the similarities end in this match up.
The Trojans are basement dwelling in the conference, not having won a game on the field this year (Doncaster's forfeit is their only W) whereas the Rams have pushed the Titans to the end for the conference title, coming up just short. The Trojans have struggled through with low playing numbers all year and have been punished time and again. Division two will suit their agenda of rebuilding and recruiting.
---
Yorkshire will have fun in this one, with their offence firing and their defence causing the trouble that it's always capable of doing. Expect there to be a party atmosphere on the long coach ride home from Scotland as they bring back a big win. Yorkshire Rams to win.
Coventry Jets vs Birmingham Bulls
It's crunch time for the Jets this weekend. A second defeat of the season to the Bulls, and they're down. A win by no more than 4 points, and they're down. It's been a torrid first year in Division One for the former Premier side, who currently sit at 0-9.
They'll take solace from the fact the 14 points scored against the Bulls in the previous game between the two sides was the highest points tally they've managed in a single game all season, so they know they can score, but will the defense – led by standout CB Josh Cooper – have enough in the tank at the end of the season to keep out a steadily improving Bulls offense?
What they lack in experience on the line, the Bulls have made up for with heart. Lightning bolt Marc Bonazebi has shown glimpses of the form he displayed through 2015 and 2016 – where he dominated games on his own – lately, and will be the number one threat to the Jets this coming Sunday.
---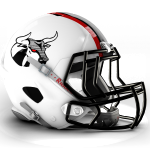 Sorry Jets, but I'm going with a Bulls win and a second consecutive relegation for you. Much like the previous game, it'll be a close encounter, and could go either way. But the Bulls have shown more on defense all year, and well, Marc Bonazebi. That's all.
Nottingham Caesars vs Leicester Falcons
The second act of the potential Britball tragedy that is Nottingham's fall from grace. At 7-0, the Caesars were in control of the conference. But after falling apart against Leicester in the first meeting a couple of weeks ago, Nottingham now have their backs against the wall to just qualify for the post-season.
For all the pressure the Nottingham front seven applied on Falcons QB Troy Lee Jackson, he managed to move the chains efficiently in the 33-7 win, something that most definitely could not be said of the Caesars' QBs. Aside from the deep touchdown over the middle to WR Deivydas Merkelis just before the end of the first half, Nottingham posed little aerial threat to Leicester and became one dimensional on offense, something the OC must look to correct this Sunday.
---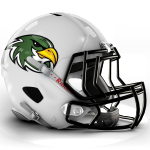 Going for another Falcons win, which will give Leicester the NFC1 South conference crown. If Leicester lose by less than 26 points, both Leicester and Nottingham are through to the post-season, with Leicester still in for an almost certain conference title with Birmingham still on the schedule…
Solent Thrashers vs Oxford Saints
Last time out the Saints struggled against the Eagles. A lacklustre offense was unable to capitalise on the 100 extra yards they generated throughout the game, turning the ball over four times with one interception taken back for six points. The defense managed to keep the game close until Q4, securing five 3-and-outs and an interception of their own but it wasn't enough. This week they'll travel down to Solent who they dispatched easily at home. They'll need the win if they want to make the post season, but even if they don't, settling for mid table in their first year in Division 1 is good going.
The Thrashers are a few weeks removed from the 35-9 beat down that Sussex put on them in Week 12. Time they'll need to have spent ironing out the kinks in their defense that has allowed them to concede 20.25 PAPG, the most allowed in the conference. Their aerial attack will once again stretch the Oxford secondary and with home field advantage able to come out strong. Solent also need this win if they want to play post season football and make good on their preseason expectations. Both teams coming off of a loss, and both teams needing the win to keep post season football in their future, this game has it all to play for.
---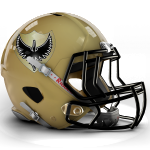 With key players missing from the Oxford lineup, including from their dominant O Line, Solent have more than home field advantage on their side. I'll pin it on Solent to edge out the win.
Ouse Valley Eagles vs Sussex Thunder
Although Sussex were able to see off the South Wales Warriors, it was in less than spectacular fashion. Have they become too complacent as they get closer to that 10-0 record? Was it the long journey that took a toll? Either way, they're not able to rest on their laurels this week as they make another long trip to face the Eagles. This is the final hurdle if they want to secure that coveted 10-0 record, they can rest next week whilst they wait for their opponent to be decided.
Ouse Valley have had an injection of talent and it showed last week even though they weren't able to fully avenge the loss to the Saints back in May, they've kept their post season hopes alive. Their new roster additions have galvanised the offense and they'll be eager to show their aptitude for upsets wasn't a fluke. Don't expect to see a repeat of the 21-0 scoreline from earlier in the season this weekend.
---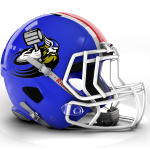 This could potentially be tough for both sides as a hard-fought season has taken its toll on many players. With many players carrying injuries by this point it'll be a measure of toughness that decide this one, and with that in mind I'll be backing the boys in blue (Sussex Thunder) to come out on top.
Colchester Gladiators vs London Hornets
STOP PRESS! These team have not already played each other this season. What more, it's repeated next week; AND it actually means something.
Colchester must beat the Hornets in both match ups in order to remain in Division 1. They've briefly tasted success this season when they shut out the Exiles and the Beat the Cats a week later. There's some talent in Colchester, they just need to dig deep and prove that they are good enough to remain.
The London Hornets have had glimpses of magnificence this year. With one of the most dominant defences in the country, they've been in touching distance of every loss. The offense has struggled; with a flip flop mentality at Quarterback, we are never sure who'll be lining up under centre. Maybe it's time for the coaches to make a decision and commit to a starter. A team that has scored only a handful of offensive Touchdowns, while taking the field on defence with pretty poor field position; it's the Special Teams that have come up trumps putting points on the board when most needed.
There's a lot riding on these two fixtures for both teams, but for the Hornets, two wins will probably see them finish second place, whilst losing both will see them drop to the second division. No Pressure!
---
As much as I love an underdog story, I can't see the Gladiators being able to score too many points against the Hornets. Whether the London offense can put points up themselves is another question entirely. Expect a low scoring affair, but one that is edged out by the Hornets Special Teams and Defence.
London Olympians vs Kent Exiles
The Olympians have continued their winning ways in SFC1 East. A shaky start to the year, they recruited hard in the offseason; fielding many rookies across the board. Having kept hold of several key players from the lure of playing elsewhere, the O's are starting to see return from those loyal to the team. On defense, a flutter of interceptions from standout DBs Tendayi Dabengwa and Ashton Campbell has been helped with run support of their LB core. With one of the strongest Defensive Lines on paper, they have excelled at getting to the QB with sacks galore for Jonathan Vince (7) & Micah Richards (6), has just been strengthened with the addition of Remi Daniels, who has been playing GFL this year with the Hildesheim Invaders. QB Aaron Griffiths has been outstanding so far, scoring 21 TDs and throwing only seven INTs whilst Rookie QB Kevin Boatey leads the way with nine receiving Touchdowns.
The Exiles are in position for playoffs right now. Safe from relegation, they'll be unhappy with the way their season has turned out. With playoff contenders, Hornets facing off against the Gladiators twice, the Exiles need to win out, as their next loss will likely see the end of their playoff dreams. With junior Graduate QB, James Cook pushing for reps, the Kent side will do well to fend off likely interest for the young talented Quarterback. He's not quite ready to bench long term starter Zac Ritchie, who has been spread the ball around his talented receiving core, but will be more than capable of running the offense should something happen to the veteran. The outcome of this game is likely to rest on the shoulders of powerful back George Eghator and whether the Offensive line can get enough push against the Olympians D Line
---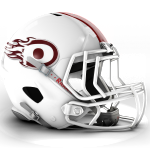 The Olympians are in fine form and the Exiles haven't managed to string two wins together all season. The London side will win this conference on Sunday.
Comments
comments