BAFA National Leagues Predictions – Division One: Week Five
The NFC1 North decides to grace the Britball Nation with it's presence having only seen any action in two of the opening four weeks. At least one perfect start in the NFC1 South will fall, while the Exiles and Hornets square off in another tight clash.
Manchester Titans vs West Coast Trojans
These two teams had polarising opening games to the season, with the Titans coming up trumps in a 41-0 blowout over Doncaster, whilst the Trojans were beat comfortably by Yorkshire.
West Coast have added some much needed depth this offseason but it's well known that it takes time for rookies to pick up the game and gel together as a team unit. Look for this team to gain momentum and get better as the campaign runs on, but for now they face a difficult Manchester team.
Much has been made of the Titans recruitment drive this offseason and whilst some members of the organisation are quick to note that the team was talented before this offseason (and it was), it's also handy to note that two of their four MVP award winners from game one transferred to the team this year. And it's those transfers that will help take the Titans to the next level.
---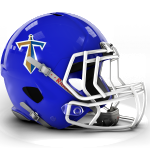 The Titans are unlikely to be stopped in this division. Whilst it's early to say so, after just one game, the team has too much quality and the numbers to boot. Manchester Titans to win.
---
Doncaster Mustangs vs Newcastle Vikings
Now this game could quite easily put my prediction percentage out even more. The Vikings were quick to end my hopes of another 100% season, knocking off the Rams in a 3-0 defensive battle to open their campaign and they'll have their eyes on another W here.
The Mustangs were blown away by the Titans but still have a lot of quality, and won't be pushed around by every team in this division. Their offence can move the ball well and the defence is normally solid and well drilled.
Prior to the season beginning I would have called this as a Mustangs win, but the two teams' respective season openers has me evaluating a lot.
---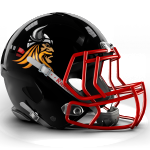 Whilst I think Doncaster will make home field advantage count, Newcastle's defensive capabilities means I'm not going to go against them in a close game again – but they'll need to score more than 3 to go 2-0. Newcastle Vikings to win.
---

Sandwell Steelers vs Leicester Falcons
Two former Division Two rivals go head-to-head this weekend, when the Steelers (2-0) host the Falcons (1-0). The last time these two sides met, in 2015, the Steelers took home the bragging rights with two regular season wins and a quarter-final win en route to a perfect season.
After mercilessly taking apart Coventry in a 71-0 win to open the season, Sandwell found life a little more difficult against local foes Birmingham Bulls, but still ran out 32-0 victors. The Falcons, meanwhile, were held to a slim 1 point winning margin against the Jets until late in the game before exploding with 5 rapid-fire scores to run away to a 48-12 win to open their account in the second tier.
Look to a battle between star receivers in this one. Steelers WR Josh Lawrence has in excess of 300 yards through two games, adding 5 scores through the air. For the Falcons, WR Jack Verling caught three touchdowns (two from Troy Lee, one from AJ Mepstead). The former Bristol Academy PRIDE, Northampton Nemesis and Riga Lions star is already a clear favourite target for the QB duo.
---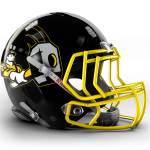 The Falcons have clearly made improvements since the 2015 campaign and their three defeats to Sandwell, but I believe the Tipton-based outfit are simply too well-rounded an outfit. It'll be a high scoring affair, but I'm going with the Steelers once more.
---
Nottingham Caesars vs Coventry Jets
When these two sides met in Week One, the Caesars edged out the Jets in a 13-20 road win. A shutout victory on the road to Birmingham followed, and the Caesars find themselves at 2-0. With an improving defense under the tutelage of Grant Dean Lawless, the Caesars racked up 12+ three and outs against the Bulls, two turnovers and didn't give up a single play over 20 yards – even with Bulls' star RB Marc Bonazebi back in the line-up.
The Jets managed to keep the Falcons in check through three quarters last weekend, before mental mistakes and penalties were capitalised on by the Falcons. As Jets heads dropped, Falcons points shot up. They'll have standout DB Josh Cooper back in the line-up following his one game suspension for 'punching' (we've been informed it was more of a slap…) a Sandwell player in the defeat to the Steelers.
Cooper will likely be tasked with controlling Caesars' WR Deivydas Merkelis this Sunday. When he was on the field, Cooper was effective in shutting down Steelers' standout WR Josh Lawrence, and he'll be asked to do the same against the opposition's #1 WR – Merkelis snagged a couple of scores against the Bulls to take his tally for the season to 3.
---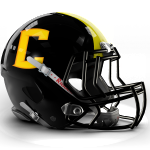 I noted in my early predictions for the Jets that it'll take time for the side to come together and gel this season. It was evident against the Falcons that progress has been made in recent weeks. That said, the fourth quarter collapse is alarming. With an improving Nottingham defense, and the Jets inability to surpass two scores this season, I'm leaning towards a Nottingham win. It'll be close…
---

Solent Thrashers vs South Wales Warriors
Both of these teams came in to the season with high hopes, yet they are yet to win a game. South Wales Warriors are heading in to their first road game and any ideas that they'd have of an easier tie in division one will be well and truly gone at this point. Although they were able to hold the explosive Sussex squad to only two scores their offense couldn't get enough going.
Solent had a disappointing weekend as they gifted the Eagles the game in the first half. Turning the ball over and allowing them to capitalise had them down by three scores at the half. Although they tried to rise to the challenge they only managed to get within a score in the final seconds. They'll need to get going a lot earlier if they don't want to drop out of playoff contention already.
---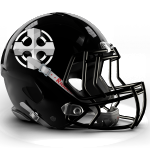 South Wales Warriors have been unlucky with their games against OVE and Oxford, and even managed to hold the rolling Thunder to their lowest scoreline yet. They should be travelling with a chip on their shoulders as they make their way to the Thrashers nest to secure their first win in 2017.
---
Oxford Saints vs Ouse Valley Eagles
Two long away trips and two wins have the Eagles sitting pretty at number two in the SFC 1 Central. After breaking out to 27-6 lead at half time they let the Thrashers gain some momentum in the second half but were eventually ale to hold on for the win. The defense seemed to be hit and miss, forcing turnovers but also giving up penalties that kept drives alive.
Oxford now sit at 0.500 after they were able to hold out against the South Wales Warriors in Week 3. The week off will be a boon for a team that hasn't found the most welcome reception to div 1 football. They'll be back at home this weekend and a win here will start them moving on from their disastrous home opener.
---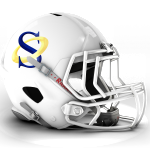 The Oxford Saints are notorious for their slow starts but they're also not a team to let their heads drop if they go behind. Their defense will need to step up and fix the holes in their secondary that Sussex exploited, but if they can do that and give their power run time and space to develop they should be able to pick up a win in front of the home crowd.
---

Kent Exiles vs London Hornets
Having played each other only 2 weeks ago in a closely fought defensive battle, the Exiles welcome the Hornets to Beaverwood. With a few injuries to key players and a different starting Offensive Line in each of their 3 fixtures, this past weekend saw the Exiles TIE with the Olympians. By all accounts, the game was pretty exciting for those playing; less so for those in attendance. In a game dominated by defense, neither side could get the ball moving with any real conviction. I'm starting to wonder whether this conference is the most competitive, or just least talented of the Division 1 conferences, maybe both. Time will tell.
The Hornets didn't get a win either in week 4, travelling to Cambridge; where once again, the Cats broke hearts and destroyed predictions. With rumours of several key players missing from the Hornets line up, including Mexican QB Kadala and starting Centre, they had an uphill battle. With a gift of almost 200 yards in offensive penalties from the Cats, the Hornets Defense managed to hold them to a solitary Field Goal. With that in mind it's a little concerning that the Hornets didn't come away with more. It could a reflection on how well the Cats have gelled after their run of fixtures, but it might be something to do with the Hornets Offense having conceded 3 scores in 2 games.
---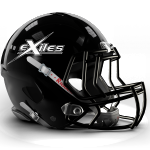 Two weeks ago I was really excited about this fixture. Honestly thought it was going to be one of the games of the week, this time around I'm not so sure. It's going to be a defensive battle, and while I'm not sure the game will be low scoring, I can't see either offense this week putting up many points. SO here it is: I'm going with Defense for my prediction this week. I predict that the 2 defenses will score more points than the 2 offenses, and that the Exiles will nick it.
---
Comments
comments