BAFA National Leagues Predictions – Division One: Week Six
Mr 100% gets a week off with no games taking place in the NFC1 South this week. Will Manchester take out their anger on Newcastle following last weeks cancellation?
Yorkshire Rams vs Doncaster Mustangs
I noted in the last prediction that the Mustangs-Vikings would be a hard fought, close battle of a game and I was right. But I hedged my bets with the wrong horse, and the Mustangs came out with the W, congratulations!
So on paper this game should be a Mustangs win, having beaten the Vikings and the Newcastle outfit having beaten Yorkshire, but the gridiron is a long way away from paper. Both are 1-1 and coming in to the game on the back of wins.
Yorkshire got it together as they hosted the West Coast Trojans a week after their 3-0 defeat at the hands of Newcastle and played much better football. They'll be well up for this Yorkshire derby, but their offence needs to fire against a very well drilled Doncaster side.
---
HC/player Paul Weston has a team capable of taking second place in this division, but if they're to do so then they have to put more points on the board, starting with the Rams. This one will be another close game, and again could upset my prediction percentage quite easily. Doncaster to win.
---
Newcastle Vikings vs Manchester Titans
The Vikings come into the game on the back of that tight loss against the Doncaster Mustangs, who in turn were blown away by the Manchester Titans. This one is going to be tough for a team that said in preseason that they're in the division to solidify and mix it up a little bit without high expectations, a sensible approach from a team who've just been promoted.
The Vikings look solid in defence having conceded just 12 points, but the offence needs to put up more, with 10 scored not a good omen for this game.
It's not a good time to play the Titans. The team will be furious at the way the West Coast Trojans backed out of their match up last week, spoiling Manchester's first home game celebrations in their new stadium and causing them a refund nightmare to their fans all in one.
---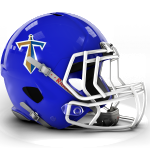 They'll want to put the hammer down on somebody, and it seems Newcastle will be that opponent. Expect 40+ points on offence and they'll be looking for a shutout to boot. Manchester to win.
---
Sussex Thunder vs South Wales Warriors
As Sussex prepare for their first home game of the season they'll be happy to be sitting pretty undefeated atop the division. Only allowing the Warriors back in to the game in the last two minutes they'll need to put this game away earlier if they don't want to disappoint the home crowd. Strong running out of the backfield has managed to keep their opponents on the back foot so far this season. Having had two weeks off to recover, there should be no reason we don't see them sweep the Warriors out of their way.
South Wales Warriors have had a bit of a mare in 2017. Although they managed to keep their first two games close, and hold the travelling Thunder to only 14 points, they've now sunk to the bottom following a disappointing shut out defeat to the Thrashers. Last time these two met the SWW defense had trouble setting the edge and poor tackling stopped them finishing plays. The offense on the other hand had to contend with QBs who seemed intent to pass in to tight coverage and invariably getting picked off. It might be too early to write the Warriors off, but a Saturday night game under the Brighton lights is an unlikely place for them to start the journey back to respectability.
---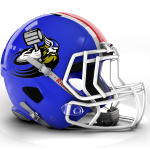 This game seems like a David and Goliath matchup, the undefeated against the winless. With both the homefield advantage and the momentum I can't see there being an upset, in fact I think the Warriors should be happy if they manage to get on the board. Sussex to claim another win.
---
London Hornets vs London Olympians
This is the first time the Olympians and the Hornets have ever met, and it's teeing up to be a cracker. With both sides boasting defense that can cause turnovers at any point but on the flip side, can give up scores at any point; expect a high scoring affair.
Both teams very much in the playoff hunt: The Olympians are sat with a .500 record following their tie with the Kent Exiles. The same Kent Exiles that convincingly beat the Hornets this weekend just passed. After opening well in their season opener, the Hornets have taken back to back losses and find themselves with a .333 record. Even with both offenses somewhat struggling, this one has shootout written all over it. I expect the experience of the two London QBs to be on full show, with expected clear sunny skies on Sunday, both offenses should be looking to get some of their talented WRs the ball in space.
---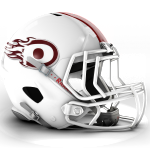 This game could go either way; as with every other fixture in this conference (that the gladiators aren't involved in). I think this game will have everything: Long Bombs, big Runs, Interceptions, late hits and fights. But I'm going with the Os for this one.
---
Comments
comments