BAFA National Leagues Predictions – Division One: Week Thirteen
With only eight teams across four conferences seeing postseason action, every single fixture in Division One becomes oh so crucial from here on out to the conference contenders!
Doncaster Mustangs vs West Coast Trojans
The Mustangs suffered an absolute hiding at the hands of the Newcastle Vikings last weekend, a far cry from the 12-7 win over the same team back in May. This begs the question, what has gone wrong in Doncaster for them to get just the one win this year?
The former premiership team boasts some talent but are facing down the barrel of relegation, with the forfeited game against West Coast also looming over them.
And it's the Trojans who visit Yorkshire this weekend, hoping that their plea for former players to bolster their ranks will be enough to see them to a win. Their only W so far this year comes due to that 1-0 walkover over Doncaster, and it looks likely that they'll play Division 2 football next year.
---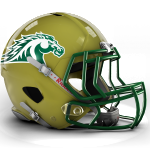 What will happen to both of these teams next year, with a win and a forfeit apiece, awaits to be seen but for now what do I think will happen in this game? A tie? I'm calling a home win..Doncaster Mustangs to win.
Coventry Jets vs Sandwell Steelers
The next three weeks find the top three sides in the NFC1 South all squaring up to each other, as Sandwell continue to bounce back from consecutive defeats and look to pull off a remarkable turnaround and qualify for the post-season.
They need to win out and hope that results elsewhere go their way in order to do so. A week removed from a 21-7 road win over the Jets, Sandwell find themselves back in Coventry for a third game against the bottom of the conference side this season.
A far cry from the shellacking they were given earlier in the season, the Jets had the audacity to take the lead against the Steelers last week, before the visitors took control of the game.
---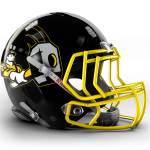 Defeat for Coventry will push them closer and closer to the relegation trap door. It'll be a similar result to last week, with Sandwell grinding out the win to keep up with Nottingham and Leicester.
Leicester Falcons vs Nottingham Caesars
At the start of the season, I wrote that it would be the games between Leicester and Sandwell that would decide the conference title. Nottingham didn't read the script and decided they wanted a piece of the action. So, with two games between these two sides in the final few weeks of the regular season, we can expect an exciting run in!
---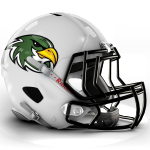 Leicester to continue their form and take a close one over Nottingham.
Ouse Valley Eagles vs Oxford Saints
The Saints have had a successful return to the middle tier of British American Football. After a slow start to the year they've been clicking recently. Putting up an average of 30.75 points on teams whose names don't rhyme with Thussex Sunder and only giving up more than 14 points in one game all year they're the presumptive second seed as we reach the narrow end of the season. With James Walter still taking snaps at multiple positions each game and dominating the stat sheet, it's obvious he's the most dangerous offensive weapon in the Saints arsenal. Pulling all that attention will allow the coaches to make utilise the hard North-South running of Tony Glover or safe hands of Sam Armstrong.
The Eagles struggled when they travelled across to play the Saints back in May, and disappointed their home fans two weeks ago, when they lost to the Thrashers. Rumours have reached our ears of low player numbers in the OVE camp. This lack of depth could see them need players to step up and iron man it on Sunday when the Saints come to town. The Eagles playoff hopes will end this weekend if they are unable to make something positive happen.
---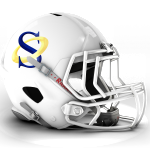 On any given Sunday anything can happen, but this Sunday is going to see the Oxford Saints get a firmer grip on the second seed and take home the win. Sorry Eagles but at least you're safe from relegation.
---
South Wales Warriors vs Sussex Thunder
What new things can be said about the SFC 1 Central powerhouse that has outperformed every opponent; Do we talk about how rookie Chris Evans is having a dominant season hauling in TDs, and featuring heavily in the Thunder Twitter feed? The defense that has conceded two TDs only once this season and have an impressive papg of 7.125? The fact that they have locked up the conference and should be focussed on building momentum for the post season having secured home field advantage throughout? Whatever message you want to take away from this, it is obvious that my "Way Too Early Prediction" back in March about Sussex have been proven right.
It's official, the South Wales Warriors are playing in a lower division next year, although this time it is not by choice. Although they've been competitive in fixtures, with five of them decided by a single score, they haven't been able to get the lucky break they needed. They may not be able to do anything at this point of their season but there's one honour they could achieve this Saturday, spoiling the Thunders unbeaten streak.
"History is filled with losers who never won anything themselves, but who ruined the success of others: Ralph Nader, Judas […]" – Roger Smith
---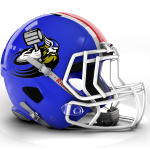 It'd be cliché to call this a "David and Goliath" matchup but even with the Thunder coming off a short week and with a long away journey there's only one way this ends. Sussex move to 9-0 and SWW pin their hopes on the final game to prevent a winless season.
London Olympians vs Cambridgeshire Cats
The Olympians find themselves on a four game win streak as they push on with their desire of bouncing straight back up to the Premiership South. Having beaten the Hornets last week, they only need one more win to secure the conference. In what has been described as an 'off day' by the Hornets Defence, the London offense continues to perform on the ground and through the air. Hard running from power back Adrian John complemented the aerial attack led by Stephen Kimmins and rookie standout Kevin Boatey.
The Cats have lost their early season form and are without a win in three games. Like the Hornets, the Cats defense has been outplaying their offensive counterparts who have managed only one score in each of their recent defeats. It seems that the rest of the conference have cottoned on to the ability of Cats star RB Bobby Ammisah, and that the key to defeating the Cats is to limit the run game.
If memory serves me right, there was a meme of Cats Captain Tom Carr asking for help holding his pint or something after I incorrectly predicted the Olympians to win after their 32-0 drumming back in April.
---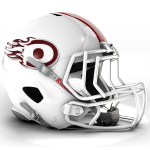 Olympians seem to be an entirely different team now to back in April. I expect them to be seeking revenge whilst solidifying their aspirations of Premiership Football.
---
Kent Exiles vs Colchester Gladiators
W-L-T-W-L-W-L-? Consistently inconsistent, the Exiles need to win this week. A loss wouldn't necessarily see them drop to bottom, but they will find themselves in a dogfight, scrapping to stay in Division 1. Win on the other hand, Exiles will reignite their chances of playoff football. Kent will have spent two weeks trying to understand how, and why, a winless Colchester not only beat them, but shut them out?
Colchester, the true underdog. 0-5 to start the year; have found themselves a little hot streak. Back to back wins against two early favourites in the conference, has kept a glimmer of hope of staying in Division 1, and statistically speaking: in the hunt for playoff football! My advice? Change nothing, clean nothing, wear smelly kit, don't update i tunes, continue offering your unborn children to Neil Reynolds, whatever it is: ITS WORKING!
This game could go either way. I didn't think this possible 6 weeks ago.
---
I went with the underdog and came out rumps, but last week bet against them and ended up with egg on my face again. I'm getting desperate now, so for double points, I'm calling tie. (Ed: there are no double points. You get a pat on the back and a biscuit…if you get it right)
Comments
comments