BAFA National Leagues Predictions – Division One: Week Three
All four Division One conferences in action, including the NFC1 North and a Rams side eager to get back on track following the shock loss to Newcastle in Week Two
Yorkshire Rams vs West Coast Trojans
Well that was unexpected. Well played Newcastle, but Yorkshire have to be disappointed with a losing start to the year, particularly when you consider that the team looked stronger on paper than last year and that the Vikings have recently been promoted.
A 3-0 loss is the type of defeat that can split a team. A good defensive display let down by an offensive unit that cannot put a single score on the board is always a tricky thing to deal with. How can they bounce back?
Meanwhile West Coast head down to the John Charles Stadium with their season offering promise. Head Coach Gary McNey is encouraged by the off-season's hard work and big recruitment drive. The defence in particular looks a big improvement to the unit that shipped a massive 248 points in the last campaign.
---
Had I been asked to predict this game last week I'd have handed it to the home team without second guessing myself. But that's what the Rams' opening loss has made me do. But Troon to Leeds is a long journey so I'm still going to give this one to the home team in a tight, defensive struggle.
---
Doncaster Mustangs vs Manchester Titans
Both of these teams went 7-3 in Division 1 in 2016, albeit in different conferences but they're two different beasts now.
With a recruitment that brings in a lot of Premiership experience on both the coaching and playing rosters, Manchester have set themselves up as the preseason team to beat in this conference. There's pressure to win now, but nothing that they can't handle.
Meanwhile Doncaster, second to runaway leaders Sandwell last year, will be hoping it's not a case of being out of the frying pan and into the fire as they take on the much publicised Titans. The Mustangs have always been a well-drilled team but need to shore up a defence that shipped more points than the team could score last year.
---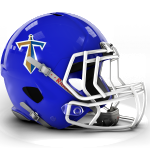 Experience will show in this one. It could very well be one of those games that starts off tight but, if they go down a score or two and try and chase the game, Doncaster will struggle against the superior player numbers of Manchester and it could give a skewed scoreline come final whistle.
---
Sandwell Steelers vs Birmingham Bulls
A record breaking day for Sandwell in their opener against Coventry. The 71 unanswered points are a team high, edging past the 70 points put up against Humber Warhawks two years ago.
We spoke of the Lions Junior graduates a lot in the run up to the game, and for good reason; James Jones-Cross ran in for two scores, whilst Callum Davidson connected with Josh Lawrence for another three. Had Lawrence not dropped a couple…
Fun fact: Jones-Cross and Lawrence both turned up to the Bulls' preseason before opting for the Steelers.
Oh how the Bulls could do with them now. With another transfer to Sandwell complete (this time, DB Oheeul Choudhury), the Bulls are thinner than ever. Propped up by veterans Matt Teall, Nick Smith and Alex Roofe, the defense is otherwise lacking in experience and lost its Defensive Coordinator when Alan Steel stepped down from his position a few weeks ago.
The saving grace for the Bulls is electrifying RB Marc Bonazebi. Back to back 1200+ yard seasons, the Frenchman has the ability to put the offense on his back and lead the team to victory. Except, we've heard he's unavailable this weekend…
---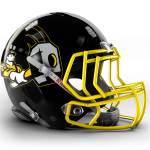 After the way in which they disposed over the Jets in Week Two, and the manner of victories over the Bulls in 2016, it will be nothing short of a miracle if the mercy clock isn't brought in early on.
---
South Wales Warriors vs Oxford Saints
A disappointing start to the season for the South Wales Warriors as they were on the wrong end of a two point differential. Running back Josh Hughes was denied on the 2pt conversion as time expired, a heartbreaking start to the season. Here at DC we had high hopes for the South Wales side who we expected to comfortably handle the opposition in this lower tier. Nerves seemed to be on show as the defense apparently gave up at least 100 yards in the first 20 minutes. The Warriors will need to have put their mistakes behind them this weekend as they host the travelling Saints.
Another team that failed to capitalise on their first home game of the season, Oxford were disappointing as they faced the Sussex Thunder at Tilsey Park. Although they managed to pretty much match the Thunder for yards on the ground, their aerial attack was woeful with two interceptions and one of them taken to the house. A revolving door at QB with Denton, Swann, and Alphonso getting time under centre, but apparently not enough time to feel comfortable, it seems like HC Andrew Day doesn't know who to trust. With a long away trip this weekend they'll need to shore up both sides of the ball if they don't want to yoyo back down to Division Two.
---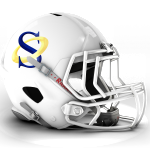 Both of these teams had a slow start to the season but we'll be going against the grain and backing the travelling Oxford Saints to come home with the W from the one. The heavy first game defeat should have given the Saints side a rude wake-up call about what is required to compete in Division 1 and we think they'll be heading in to this one with something to prove.
---
Solent Thrashers vs Sussex Thunder
The first game of the Solent season has them hosting the dominant Sussex Thunder. The addition of legendary Coach Steve Rains over the off season will be a boon to the Thrashers as they try and reclaim their 2015 form. The coaching staff were reticent to name playmakers but emphasised the equal contribution all players in the 50+ squad make to the team. This first game will give the rookies, vets, and graduating players from the Solent Seahawks the opportunity to make a name for themselves against a tough opponent.
A very successful trip up to Oxford last weekend will have given the Thunder a boost to start their season. Their offense shot out to a first half lead of 21-0 with two TD receptions for Adam Fishlock. Although they weren't able to hold James Walter and the Saints to a shut out, their defense did manage to score off of a pick 6 by Dan De Lucia. If they can bring the same dominant display this Sunday they will be difficult to catch in the race to the post season.
---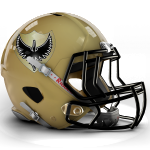 Both times these teams faced off in 2016 it was the home side who walked away victorious and I don't think there'll be an upset this time either. I'm backing the Thrashers to be the first home team in the SFC 1 Central to secure a win.
---
Cambridgeshire Cats vs Colchester Gladiators
Two weeks in and three of the five teams in SFC1 East have already taken a loss. This conference might be wide open. teams that have played have shown an ability to put up points. So we look set for a pretty exciting year.
After an opening day defeat to the Olympians, Colchester are next men up in Cambridge. They'll hope that their second half push against the Os will pick right back up against a buoyed Cats side.
---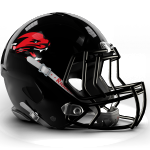 Cambridge made me look a silly boy last week after disposing of the travelling Olympians. With their third game in as many weeks, will fatigue undo the cats? Simple logic for this one though: Cats beat Os, Os beat Glads.
---
London Hornets vs Kent Exiles
The juicy fixture this week in SFC 1 East sees Kent Exiles meet London Hornets. One of these teams, sparing a tie, will be the only unbeaten team in the conference. Exiles will fancy themselves for this fixture after their efficient opening day performance.
Hornets, playing out of White Hart Lane (no, not that one) will be heading to this fixture having not scrimmaged in 2017. They're not fazed though, they feel they get enough from practicing. Packed with talented athletes, the self proclaimed 'bad boys of britball', understand they have it all to prove this year.
---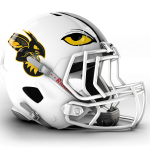 Happy to be underdogs, the Hornets will be looking to cause an upset against an exiles team that are being tipped for playoffs by many. Everything points Exiles except my gut, I'm calling upset on this one. Hornets.
---
Comments
comments