BAFA National Leagues Predictions – Division Two: Week One
#BritballNation rejoice! The BAFA National Leagues 2017 season is right around the corner, with Week 1 kicking off this weekend. We turned to our conference correspondents to give us their thoughts. First up, Division Two!
Gateshead Senators at Carlisle Sentinels
These two sides combined for a mere two wins in 2016, and they were both forfeitures by the Clyde Valley Blackhawks, meaning neither of these sides won a game on the field last term.
Gateshead found the going tough in the NFC 1 North last season, scoring less than a touchdown a game, but they'll be grateful to have been put in the NFC 2 Central who had a combined win total of 11 games, they'll fancy their chances of competing.
Carlisle come off the back of a dreadful 2016 where they managed just 6 points all season in a 0-8 effort, and were unable to fulfil their two games against Northumberland, and conceding 273 points. We haven't heard much out of the Carlisle camp since the promotion of OC Keith Cashner to HC.
---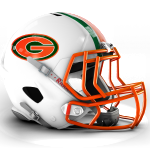 I can't see Gateshead losing this one, they'll have too much experience that will overcome the Sentinels.
---
Walney Terriers at Knottingley Raiders
The Knottingley Raiders are a team to look out for if their associate season is anything to go by. They picked up six wins in a fixture filled year with only one defeat, a 46-40 reverse to the Leeds Bobcats who finished 9-1 last season.
They took part and won the Northern Associate American Football League, averaging 41.7 points per game over the whole of their associate year.
Walney, meanwhile, had their most successful season to date, a one win season in the competitive NFC 2 West. A switch to the potentially weak NFC 2 Central could see the Terriers pick up their first multi-win season. They did, however also beat the other rookie team in the division twice in shutouts last term.
---
Knottingley beat the Lincolnshire Bombers 13-6 in a one-half preseason scrimmage, while the Terriers lost 15-13 to Crewe also in one half. I'm going to go with the rookie outfit.
---
Morecambe Bay Storm at Northumberland Lightning
Northumberland, I'm sure, are grateful to switch to the NFC 2 Central after a tough two years travelling back and forth to Scotland and facing the now Division One Newcastle Vikings. They go into the season with a new Head Coach, Dale Clarke who has changed the philosophy and structure of the Lightning.
Players to watch out for are LB turned RB Liam Allen, and hardnosed safety Chris Pringle. However, Northumberland must deal with the loss of injured TE Ross Conley.
Morecambe, meanwhile, are an unknown somewhat, but talk is they bolster a squad over near 50 players. Club Secretary Adam Horrobin played down their chances with a 'we're just glad to be hear retort, but I suspect within the camp they are eager to impress. RB Danny McLennan was a threat throughout the associate season, and helped the Storm to a 37-34 win over the Burnley Tornadoes, which was the filling in a sandwich of two shutout defeats to the Walney Terriers.
---
Northumberland, who started last season by beating the playoff calibre Aberdeen Roughnecks last year, should take this one at home.
---
Crewe Railroaders at Chester Romans
The opening week of the season is always a tough one to predict, no matter what the sport. There is no form book, no one has kicked a ball in anger and no one knows how the teams 'on paper' are going to perform on the field. As such its easiest just to pick the favourites based on last years form book. Well I'm no different so the team I'm picking to win should come as no surprise as we have two of the conference's best teams from last season square off against two of the worst.
Chester put up a phenomenal amount of points last season. Averaging near a fifty burger in every contest is no mean feat no matter the level of competition. Crewe on the other hand on won a single game last season. These two teams 2016 could not be more diametrically opposed. One team narrowly pipped to the post of the Division finals and promotion. The other narrowly missing out on a winless season.
---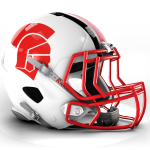 With limited information coming from both camps, it's difficult to know exactly what has been done in the off season for both of these programs. As such I'll just plump for the preseason favourites to win this one.
---
Shropshire Revolution at Lincolnshire Bombers
Another David and goliath matchup going on this weekend. Shropshire are coming into the season hot. With a high retention of players from the previous seasons and the return of players who have experience football and a higher level stands the Revolution in good stead. Had the Romans not been in this conference then I'd peg the Revolution as favorites for the title.
Their first game of the season sees them matched up against a winless team from last season. Lincolnshire have had a decent off season to improve upon their winless season.
---
I'm confident that the bombers will have a much better time of it in 2017 and will not prove to be such a pushover as they were in previous season. With that said however I'm too much of a coward to put my neck on the line and say they will cause an upset this week
---
Jurassic Coast Raptors at Bristol Apache
Finally, we get to see what kind of team Bristol will be putting out this year and whether it will be enough to top the conference.
Bristol Apache are the favourites to win this conference, so it goes without saying, they'll expected to beat last year's rookie team. Last year, Apache managed to pile on 97 points across two games, while conceding 7. Usually being able to field a large squad at this time of year, Apache will be have plenty of depth and experience to call upon. Never a team to struggle for rookies, they'll be using this game to not only ensure their schemes are finely tuned, but to give their newbies plenty of playing experience. Apache's run game is a real strength and the Raptors' defensive line may struggle to fight against their large offensive counterparts. RB, Paul Romaniuk, and FB, Matt Hannigan Train, will be hoping to take advantage of their offensive line's power to force their way into the end zone. Defensive player, Ric Johnson, will continue to be a nuisance for any offensive players who thinks they're in for an easy day.
Head coach, Simon Stadden, is looking forward to his first season as head coach and finally getting the games started. He's aware that there are talented players on the Raptors' roster, "I'm looking forward to our opening fixture against Jurassic Coast Raptors. They're always a good team to play, they have some very good players and coaching staff. We're looking forward to testing our off-season preparations. Returning players are eager to get going and I'm looking forward to having the opportunity to try new players and coaches in a game situation."
Last season didn't quite go as expected for the Jurassic Coast Raptors, having a team of 95% rookies, they only managed to get one win (which did help to end the season on a high note). The Raptors have received a steady stream of new players which may give them enough push to win more games. Having held the Bournemouth Bobcats to zero points in the second half, this scoreline against Bristol may not be as severe as last season. Iron men, James Broughton, Rob Wilcox and Max Barnett will all be looking to change the Raptor's image from last year, while Wembley Stallions' transfer, James Witchell, as been looking promising as a ball hawk. Head coach, Mark Newell, seems to be looking forward to this game, "Away to Apache…Couldn't be a tougher start to the season." and he seems eager to see what his team will be capable of this week.
---
While the Raptor's defense has noticeably improved, their offense is still struggling, which is a worry against a fast and powerful Bristol D. As with any new team, the Raptors need to focus on the small positives in order to keep growing. Bristol will come out victorious without too many scares.
---
Cornish Sharks at Torbay Trojans
An interesting match up this in the South West this week in the first part of the 'Pasty Bowl'. A chance for Sharks to see if they're ready to compete for the conference crown and an opportunity for Torbay to see if their intake of new players will make a difference.
The Cornish Sharks are going to start this season exactly as they mean to go on: hard-hitting and determined.  Defensive line players, Adam "AK" Kevern and Tony Smith, will be looking forward to testing out Torbay's bulked up offensive line. Last season, the Sharks' offense was inconsistent and they struggled to move the ball at times where it shouldn't have been a problem with the talent that they have. They have shown to have a strong run game when all the pieces are working efficiently and the pass game has been developing with quarterback, Peter Carlin.  In preparation for the game, head coach, Brian Smallworth said, "The guys are ready to play. A change in attitude has helped this year's guys believe."
A change in approach to this season may be what the team needs and could be enough to iron out mistakes and come out on top.
Having nearly doubled their squad size, the Torbay Trojans are looking like a completely different team than the one who conceded 70 points against the Sharks last season and only scored 6. Coach Guy Richardson has been working hard to improve the culture of the team since last season and the positive reports from camp are promising. Alongside the additional experienced players that the Trojans have picked up this offseason, they'll be keeping a close eye on promising rookie players such as TE, Ricky Drew, LB, Luke Ives and CB, Peter Dixons, who will all be looking to make an impact in a 'trial by fire' game. The Trojans will also be unveiling the winner of their QB battle between Exeter Demons' DC, Lewis Gregory, and Adam Hines.
On the upcoming fixture, head coach, Guy Richardson, was excited about seeing what his team was capable of, "We want to get on with the season; we have been training for Cornwall. This year we want to just be a team and see how good we are. The players deserve this and this weekend is about realising our potential."
---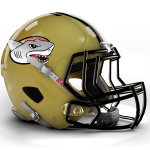 This will be an exciting game to watch. The Sharks may feel like they're playing a different Torbay on the day, but ultimately, experience and consistency will have the Cornish side coming out on top.
---
Portsmouth Dreadnoughts at Bournemouth Bobcats
Coming off of a comfortable pre-season win, and a recruitment of 25 rookies to the team's roster, the Bobcats have added to their roster in every position. Installing a new offence last season having time has been useful in installing the scheme which will hopefully keep the momentum going for the team this weekend against the Portsmouth Dreadnoughts.
The Dreadnoughts have recruited a series of new rookies including several talented players and transfers from other clubs onto both sides of the ball. Talking to the Dreadnoughts HC Luke Head-Rapson about the pre-season he said: "Hopefully these new players and a renewed focus and purpose will push us to a more successful season than our last. The preseason has felt relatively short this year, having a game on the opening day of the season, but it's a really big opportunity to get off to a great start and push towards having our first winning season and getting into the playoff race." The team is optimistic to improve on their record from 2016 and with the talent added to the roster they may just do that.
---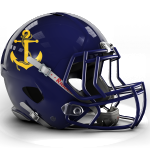 Although on the road, we're calling a Dreadnoughts victory over the home side Bobcats!
---
Hertfordshire Cheetahs at Hastings Conquerors
Talking with Steve Cox the Head Coach of the Hastings Conquerors about their pre-season and the buildup to the first week of the regular-season he said:- "So far this pre-season we've had some great prospects come into the team and we've been working hard bedding them in. Some of our best veterans have also returned and have been helping stabilise the new coaching team who took over half-way through last season"
DC had a chance to ask more about any changes to the teams system and Coach Cox pointed out that the team has taken on the approach to this season with veteran players like Martin Paul and Gavin Baxter on the Defense and Simon Vince and Richard Bames on the offense installing the system and working to form the team after a chaotic 2016 when the coaching staff was heavily altered mid-way through the season. With aims to put more points on the board the newly installed offence will be looking smoother. The team struggled last season to field more than 26 players which is always an issue surrounding many teams in the UK but Coach Cox has informed us that spirits are high in the team.
The club is also excited to play in their new home venue, the Hastings & Bexhill Rugby club where they will be opening up the season hosting the Cheetahs in their first game on April 9th. The Cheetahs will hope to recover from their 0-10 season in the SFC1 in 2016. With a few unfortunate losses by 2 scores or less the team managed unsuccessfully to stem the tide on a few games. The aim, after moving to the SFC2 South, will be to rebuild and work on the issues that led to relegation at the end of 2016 and drive their way back into the SFC 1 South.
---
Despite the Cheetahs' Division One experience, we're calling the 'upset' here. Hastings to get off to a good start to the 2017 campaign.
---
Ipswich Cardinals at Wembley Stallions
Having had a brief foray into covering a northern (above bristol) team with Gloucester in Uniball it seems I am now covering the mysterious east.
Wembley come into the season as the presumed top dog in the conference and have set their sights on nothing less than the div 2 south title. A consistent squad through their short existence they have only improved and bolstered their ranks this year both on and off the field.
Ipswich will be disappointed with last season but a lot can change in an off season and they will look to be taking steps forward after a slight rebuild.
---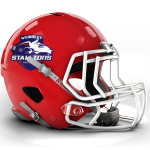 With the first week there is always that x-factor of first game nerves or rust, especially with Wembley struggling to play preseason games. That said I expect Wembley to start the roll to the post season.
---
Essex Spartans at East Essex Sabres
Next we come to the battle of Essex. Will the new Sabres be put to the sword by the Spartans?  (I'm aware it's not that sort of sabre ). The Spartans will want to improve on an average season and the appearance of the Sabres could in theory give them an easier start to the season.
Not to take anything from the Sabres. There has been a string of new teams in the last few years that have bucked the trend and been very competitive (See Wembley).
---
Though thoughts are that experience will edge this one and the Spartans will win. Looking forward to seeing how this conference shapes up.
---
Comments
comments