BAFA National Leagues Predictions – Division Two: Week Fifteen
All six conferences in action this weekend, with plenty still to play for in the race for the post-season. Without further ado, it's prediction time!
Dumfries Hunters vs Glasgow Tigers
Just when it looked like I'd found my groove as a predictor of all things D2 North, the Blackhawks and Roughnecks turned on me disgracefully and pitched a 13-13 tie! Nobody predicts draws! Except my mate Robbs who loves a '3 draws in Argentinian Junior Football midweek betting coupon' but I think he may have a gambling problem. In this sport in the UK draws are still fairly rare and so it wrecked my stats for another week! Nevertheless, the result secures the D2 North title for Glasgow so congrats to them and to their first-year HC Thomson Sunerton!
They won't want to lose momentum with the playoffs looming so will be hoping for another win against Dumfries who sit at 1-5 and have had a tough first year of formal competition. The Hunters still have a third of their schedule left to try new things, move players around and see what might give more success in year two, but it can be challenging to maintain momentum and effort from a squad when the season has been as fruitless as theirs and dl the coaching staff will have their work cut out. What makes it worse is that the Hunters delivered some excellent results on their way to gaining a full league place, so the inaugural competitive year will feel like a let-down to some. Nevertheless, they will be hoping to catch Glasgow napping and nursing a playoff-securing hangover and get their second win.
---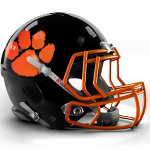 Glasgow will be hoping to add an exclamation point to the success and will be thinking about playoff seeding and potential home field advantages down the line. I think this one goes the way of the Tigers. Glasgow to win.
Northumberland Lightning vs Carlisle Sentinels
Northumberland have had a year to forget, and are just looking to get through the remainder of the season and regroup. It was a season of promise for the Lightning, moving away from the long trips to Scotland, but low numbers throughout the year have caused the third-year side multiple problems. Having forfeited last time out against Gateshead, the Lightning have managed to get a few players back from injury and should be able to complete the season. Can they get a victory in the W column, this is probably their best chance, but the odds may have risen significantly after last weekend?
The Sentinels picked up their first victory since the 9th August 2015 at the weekend, overcoming the Knottingley Raiders 7-6. Bearing in mind the Raiders put 50+ points on the Lightning, it's fair to say that Carlisle go into the game as strong favourites. With two games remaining against the Lightning, they could record a three-win season, a feat that may have seem possible just two weeks ago.
---
Ironically, Northumberland have managed two more points than Carlisle this term, but conceded 87 more. I'll possibly be playing again, so will refrain from predicting. Ed: But we'll do it for you…Carlisle to win.
Halton Spartans vs Crewe Railroaders
Both of these teams are having seasons they'd rather forget. Halton started the season with such high hopes and looking to make it into the playoffs. Now they'll have to make do with a .500 season at best. Crewe have had little to write home about all season posting just a single win.
Things have not being going well for Crewe. A single win against the Warhawks coming nearly a month ago. Their previous game was a shellacking at the hands of the Staffordshire Surge. This, combined with certain off the field events, have left the Railroaders at the bottom of the division starting up at the rest of the competition. With not a lot going right for the Railroaders I'm pretty sure they'll be wanting to play out the slate of games they've got coming up so they can start to recruit and concentrate on the 2018 season.
Halton too will be disappointed with their season. After narrowly missing out on the playoffs last year they will be disappointed to be so far from playoff contention this season. At least last week they were able to get a win at home against the Humber Warhawks. Halton can still end the season with a .500 record. Although they will not be able to make the playoffs this season ending the season on a high with a winning streak will give the team confidence for 2018 and give their fans something to get excited for.
---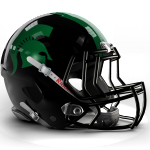 In this matchup I'm going to give Halton the edge. Crewe have not shown anything this season to prove they can win this matchup. Halton at least have remained competitive in some of their matches with better opponents.
Humber Warhawks vs Chester Romans
Chester will travel to Humberside to continue their push for the playoffs. Despite losing the division crown to the Revolution last week playoff football is still well within their grasp. Humber however will be doing their best to salvage their season.
Chester cannot spend too long licking their wounds from the previous game against the Revolution. Although they have lost the division crown to their rivals, they can still make the playoffs and so need to keep their foot on the pedal. Chester have racked up some pretty big wins against teams lower in their division and they'll be looking to get another juicy burger when they travel to Humberside. However is all well in the Romans camp? With some rumblings about fielding an under strength side against the Surge and losing convincingly after pushing the Revolution hard early in the season, has some of the gloss come off the Chester machine?
Humberside on the other hand have not had much to hang their hats on this season. A single win coming all the way back in April and a whole month gone by without a touchdown to their names, things are looking bleak. The Warhawks will want to get a couple of wins under their belts before seasons end so that. They'll be looking to the possible chinks in the Roman armour for a possible win this weekend, however I don't think they've got the talent to make good on those possible chinks.
---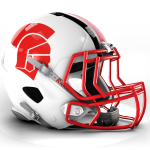 I'm going to give the win to the Romans, despite them being on the wrong side of a couple of upsets this season. I don't think the Warhawks will upset them.
Bristol Apache vs Swindon Storm
The last time these two teams met in April, the game was closer than most people probably predicted. While Apache came away with the win, they almost lost the game in the fourth quarter of the game, allowing Storm to get to within a touchdown difference. This week, Apache will be looking to not underestimate another team again, as when they played the Torbay Trojans. If a couple of plays went slightly a different way, Bristol would have received their first loss of the season and to a team residing near the bottom of the table. QB, Si Harris helped take advantage of Torbay's struggling pass defense, while Francesco Gambioli on D stopped any clutch plays. Their offensive line didn't show their usual dominance, allowing some of the Trojans to become a nuisance in their backfield. With Adrian Helps missing from their last fixture, he is ready to make a difference from the defensive tackle position alongside fellow big boy, Joey Dawson, who got an interception against Torbay from the defensive line. After also missing the previous game, Gary Gardner will be returning to centre to cook up a storm against Swindon (…and bring stability 😉 ).
Storm are now on a five-game winning streak and are aware that this may come to an end in the next few weeks as they face the top two teams in their conference if they slip up. Storm once again piled on a high score against their opponents with a 45-0 win against Worcestershire. The Storms' last competitive fixture was against Apache, so I'm expecting a healthy squad travelling to Filton Fortress. If Swindon keep their composure and continue playing with the way they have been over the past few weeks, expect this to be another close game.
---
While Apache did have quite the scare last time they took to the field (as seen by the Sharks series), they can rise to the challenge when needed and I expect this to be no different this week. It will be a hell of a game, Apache to win.
JJ was unable to put up predictions this week. Unfortunately, he has resigned himself to a lifetime of happiness/sadness (delete as applicable) by getting engaged. So in steps Rob to ruin his prediction percentage…
Hertfordshire Cheetahs vs Portsmouth Dreadnoughts
---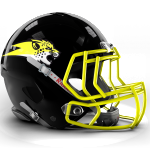 Hertfordshire to remain undefeated…
Berkshire Renegades vs Maidstone Pumas
---
Berkshire keep the pressure on the Cheetahs…
Hastings Conquerors vs Bournemouth Bobcats
---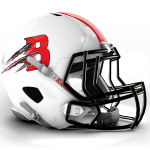 Bournemouth to bounce back with their first win in over a month…
East Kent Mavericks vs London Blitz B
So here we go. Just the one game this week in the conference and it's a doozy.
This week sees a rematch of the week 13 bout which saw the Mavs take the longer than normal trip to the big smoke and eek out a 25-21 win. The Mavs look on course to hit at least second in the conference and I really hope the rematch with the Stallions in week 17 lives up to the hype .
The Blitz sit joint third with the Spartans but unless they pull out some magic, post season football is unlikely. They can though resign the Mavs to a second place finish with a win.
---
Being on home soil I think the Mavs will have the run of the stable but the Blitz won't make it easy.
Comments
comments