BAFA National Leagues Predictions – Division Two: Week Four
Week Four brings us our first sight of Leeds Bobcats, East Kent Mavericks and…JJ picking the Cheetahs? Say it ain't so?! It's prediction time!
Dumfries Hunters vs Clyde Valley Blackhawks
The four teams of the NFC 2 North showed absolutely no respect for my predictions last week as I went 0-2 in the second week of play in the division! Glasgow eked out a 3-point win against The new boys Dumfries and my pre-season favourites Aberdeen fell to a heavy defeat against the boys from Wishaw, who were making their first appearance since returning from a season at associate level.
That strongly suggests that CV have been able to either maintain talent from their D1 days or perhaps brought back some of the players they lost before they withdrew in the spring of 2016. This coming out party was our first glimpse of them and the size of their victory flips the expectations significantly – Clyde Valley become our new favourites and if they can keep up the momentum then they should be in a position to take a very strong record into the post-season. Dumfries got on the scoreboard twice against Glasgow which will give them hope for the year, but when the scorlines from the first two weeks show Glasgow beating Dumfries, Aberdeen beating Glasgow and Clyde Valley beating Aberdeen, it won't fill the Hunters with confidence going into this fixture.
---
That being said, when it's year one, they have much more to focus on than simply winning games; keeping the squad together, using the publicity to recruit and build the club on and off the field and getting better incrementally should all be on their mind and this weekend is just another step down that road. I expect CV to go to 2-0 and Dumfries to go to 0-2 and I think there will be a fair few scores in it.
---
Northumberland Lightning vs Leeds Bobcats
Northumberland once against struggled suffering back to back heavy defeats to start the season. Despite an improved passing attack they have been unable to get their running game going. Defensively they will be disappointed to concede over 40 points for the second straight game, and will need to make adjustments as one of the division favourites heads to town.
Leeds are yet to play this season, having watched the whole division play two games each (well, scheduled to have played two games each), they finally get underway in Week 4. The Bobcats had the #4 ranked offence in Division Two last season, and will be looking at the Lightning opening results with glee. However, we don't know much of what's gone on with Leeds over the summer as they didn't turn in their questionnaire.
---
There may be a bit of ring rust for the Bobcats, but they'll be confident of overcoming Northumberland this weekend. Leeds to win.
---
Walney Terriers vs Knottingley Raiders
We have an early rematch in the NFC 2 Central as Knottingley travel to Walney for their second matchup of the season. It was a game of two halves last time out as the rookie side took a 14-0 lead into the break. The Raiders will be confident that they can score points on Walney, and no doubt will analyse what went wrong in the second half. Without a game in three weeks, they should be well drilled and rested for the rematch.
In the second half of that aforementioned Week One matchup, Walney made a blocking scheme adjustment, scampering for four scores on the ground to win the game 27-14. They followed that in Week Three with a fiercely competitive 22-20 defeat at the hands of Morecambe Bay and sit at 1-1 on the season. How much will the game have taken out of the players?
---
Both sides will know how the other sets up having played just three weeks ago, Knottingley will be rested and raring to go, Walney will be eager to put that second W on the board. I went with Knottingley in Week One, I'm going to go with the Terriers this time….then again, I do have a 40% prediction rate.
---
Morecambe Bay Storm vs Gateshead Senators
Morecambe Bay continued their impressive start to the season with a come from behind victory over the Walney Terriers 22-20. The win came against a team who held them to two shutouts in their associate season, showing just how much they have improved from last year. QB Chris Mayne and WR Dion Feather have combined for five touchdowns already this season and are forming a formidable partnership.
Gateshead meanwhile went to 2-0 thanks to a comprehensive 48-6 win over Northumberland, with the returning Gav Barr putting four touchdowns on the board himself. Defensively they shutout Northumberland who's only score came on a pick 6. After defeating Carlisle by a similar scoreline in Week One, Gateshead must be enjoying life in the third tier as they look to make it a one-year vacation in Division Two. However, they have yet to be tested this season, whereas the Storm come off a very tough victory.
---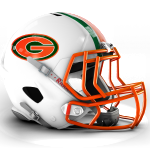 I'm tempted to take the rookie side, but they'll probably be hoping I go against them for a third week running, it seems to be a lucky omen/show my ineptitude at predictions. Gateshead to win by a score.
---
Chester Romans vs Shropshire Revolution
Here it is, the marquee matchup in the NFC2 South. Both these two teams will be competing for the division crown by the end of the season and huge games like this will go a long way to deciding who goes into the playoffs as division champions.
Chester posted a very impressive win against Crewe in their last outing. Its difficult to get full tape of teams as a DC correspondent, however from what I have seen Chesters offensive line look very impressive. Against Crewe they opened up gaping holes which allowed Tom Peto to run untouched into the endzone and Byron Ward had time to make a cup of tea before launching precision strikes down the field to willing receivers. Its also difficult to gauge exactly how good that offensive line is based on who their opponents were, but you can only play the team in front of you and Chester did that with aplomb on the way to a juicy 60 burger.
The only real knock on Chester is the quality of their single opponent. Putting up 68 unanswered points on any team is an achievement, however Crewe have only managed 3 scores in 3 games all season. Do we really know how good Chester are? History tells us that they're simply starting off where they left off last seasons with one of the best offenses in Division 2. This week their opponents should give them a real test and let them know exactly what sort of a team they are.
Shropshire have also had an impressive start to the season and sit 2-0 behind Chester in the division standings. From what I've seen of Shropshire's footage they appear to have a ball hawking defense with multiple turnovers in both their outings against Halton and Lincolnshire. A defensive line which terrorises opposition quarterbacks and ball hawking secondary are nectar to any defensive coordinator and the Revolution have both of these things in spades.
Unlike the Romans, Shropshire have faced an opponent that was looking to make playoff football this season. Halton narrowly missed out on the playoffs last season and were looking to take the next step into a playoff birth this season. Shropshire handily dealt with the Spartans last weekend to the tune of 39 points and a handful of takeaways.
This game is shaping up to be a cracker and the winner will cement their place as division favorites. If you've nothing else to do on Sunday and are near the Cheshire County Sports Club then I'd recommend going to watch this match. A high flying offense vs. a ball hawking defense.
---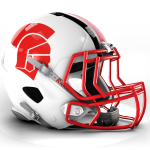 While it should prove to be an impressive game its a harder one to predict due to the level these two clubs are playing at. In cases where teams are evenly matched it makes sense for you to pick the home team, which is exactly what I'm going to do…however this game will be close and I expect Shropshire to push Chester close. Chester Romans to win.
---
Hertfordshire Cheetahs vs Bournemouth Bobcats
Will JJ get it right? Will the Cheetahs get another 50-burger? These are the questions a lot are asking this week when it comes to the Cheetahs third game of the season. Having put up big scores for two games straight I can't see them slowing anytime soon. However, they face a strong defensive team that has only allowed 6 points in two games, the cheetahs, 14.
The Bobcats shut out the Conquerers last week with 55 unanswered points in a comfortable win that has proven the team has talent. The task this week is to perform to the same level and ensure that 'Big Pat's' defence continues to perform against a high scoring Cheetahs who are putting up 50-burgers like they work in a fast food joint.
---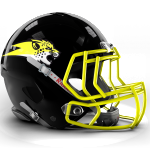 I'm a bit thrown on who to pick here. Both teams placed big numbers in the last game, however, the Cheetahs have done it twice now and against a team I didn't expect them to, which is why I think the Cheetahs will take the W this week.
---
Wembley Stallions vs East Kent Mavericks
Soo here we go. The beginning of what many will think is a two horse race for the conference title.
Wembley come in off a bye after thumping Ipswich whilst the Mavs are yet to be let out the stable this year after last year's brief foray into the playoffs.
Wembley will be wanting to make a statement that edges them closer to another playoff run having set their sights on nothing less than the Div 2 South title. Expect them to be physical right out of the gate.
East Kent however are a bit more of a finesse team, assuming they still have the same offence as last year they will be looking for a lot of dink and dunk stuff to keep the chains moving. Coach Lindley will be wanting to keep pace with the rampant Stallions to earn another playoff berth.
---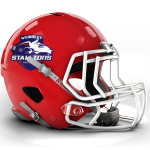 Realistically we can only see this going one way, but the Mavs have the element of suprise and could pull something out the bag to avoid a long face at the end of the day. Stallions win.
---
Comments
comments