BAFA National Leagues Predictions – Division Two: Week Thirteen
As we head in to Week Thirteen, we have already seen our first casualty of the weekend's schedule as a struggling Northumberland Lightning have regrettably forfeit the game against Gateshead Senators due to low numbers.
Northumberland took a small squad of 20 players to their last game, but the horrific injury list continued to mount and they called the game against Morecambe early with just 15 fit players remaining. DC hope the guys at the Lightning can get a few healthy bodies back for the remainder of the schedule.
Anyway…there are some games still going on this weekend. It's prediction time!
Aberdeen Roughnecks vs Glasgow Tigers
Finally we appear to have reached some sort of status quo in Scotland where the teams who you d expect to win come out and get the job done. No blowouts last weekend but wins for Glasgow over CVB and Aberdeen over Dumfries sets this weekend's game up nicely. Glasgow started the season with a loss but have piled five wins straight onto that record to sit pretty atop the conference with a 5-1 record which they'll be hoping to extend to 6-1 on Sunday.
Aberdeen, however are only a game behind at 4-2 and a win on Sunday would make things very interesting! Glasgow would still hold the H2H record (as they've bested Glasgow twice this year) but it'd make for a very interesting conclusion to the D2 season north of the border.
In the opening fixture, Glasgow scraped through 6-2, but in their second meeting they ran out 27-0 winners and left no doubt as to who was the form team. This week they come in on the back of 10-7 victory over CVB and despite Aberdeen's 23-18 win over Dumfries and the fact that Glasgow are on the road this weekend, the Tigers are still the favourites to pick up the W.
---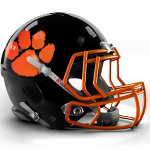 I expect a closer one than the last meeting and another low scoring Scottish affair, but I think Glasgow will go to 6-1 on Sunday. And I need the right result to boost my stats so if both teams could throw me a bone and stick to the script it'd be excellent!
Carlisle Sentinels vs Walney Terriers
Another team struggling for numbers in the NFC 2 Central, the Carlisle Sentinels, who are coming off the back of two beatdowns from the two division powerhouses. In the matchup against Gateshead a few weeks ago a small squad of less than 20 made the trip across the Pennines, hopefully home comforts will see a bigger gameday roster. In their five games so far they've face Gateshead and Leeds twice, plus the Morecambe Bay Storm, teams with a combined 19-2 record, the BAFANL gods have not been kind. Their remaining five games come against teams with a 4-16 record, three of those wins held by their opponents on Sunday.
Walney, meanwhile, played the Gateshead Senators tough in their own backyard, losing out 20-6 last weekend. Having faced the Terriers personally a couple of weeks ago, their offensive line is a powerful unit allowing them to run the ball almost at will. They are competent through the air as well and defensively they attack the line of scrimmage well. They'll be looking to improve on their 3-5 record with games against the Sentinels and potentially Northumberland. A 5-5 season is in the offing, but they shouldn't take this game too lightly.
---
Both sides have given the NFC 2 Central big guns Leeds and Gateshead challenging games at points this year, but I'm backing Walney in this one.
Halton Spartans vs Humber Warhawks
Both of these teams are not having the seasons they wanted to have and both teams are coming off disappointing losses. Both of these teams will be looking to this game to bounce back and get a win under their belts.
Halton have to be disappointed with their season to date. After narrowly missing out on the playoffs last season, they will have wanted to build on that performance and challenge for playoff football this season. Five losses later and its doubtful that they'll make it into the post season. Their last game was a tough loss to the Lincolnshire Bombers in a game the Spartans will have earmarked as one they needed to win. However all is not lost for the Spartans. They have been more than competitive in many of their games this season. A couple of things bounce their way in some of their games and they might have a very different season all together. This week is a good opportunity to get a much needed win.
The Warhawks similarly have had a season to forget. Four consecutive losses since an opening game win against the Railroaders. With the worst points scored in the division and only a single game where the team has scored more than twice (and most of those points coming when the game was well out of reach against the bombers) there hasn't been a lot of good offensively for this team. The Warhawks come into this game off the back of a loss to the Crewe Railroaders whom they beat back in april. Nothing much has gone right for them and there isn't a whole lot to hang their hats on.
---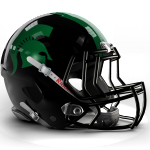 I'm going to choose the Spartans to win. They have played better football this season and have hung with better teams than the Warhawks. They should get a much needed win.
Crewe Railroaders vs Staffordshire Surge
This game seems like a forgone conclusion. However after the Railroaders got their first win of the season, perhaps they can carry that momentum into this game and get their second win of the season.
The Surge are coming off a tough loss to the Shropshire Revolution. After a statement win against the Chester Romans they would have hoped for a better showing against the high flying Revolution to challenge for the division crown. 53 unanswered points killed that dream dead. However there is still plenty to play for. The Surge have a decent shot at making the playoffs but need to continue to rack up the wins. They should have a good opportunity to get win number five when they go away to the Railroaders. They are having a decent season after an uncertain off season and playoff football will be a decent statement of intent, especially when people like me had written them off early.
The Crewe Railroaders finally got themselves off the skid in their last game with a nice win over the Humber Warhawks. They can feel vindicated after electing to go for it after the last time they played the Warhawks, where they elected to go for two to win the game but failed to make the 2 points. However since that win off the field distractions have made this game something more than a 4-2 team traveling to the 1-6 team. Off the field distractions like this can be difficult to manage from a coaching perspective and keeping the team focused on the task at hand will be a difficult task for the Railroaders. Hopefully this game won't be marred by any antics on the field and both teams will play hard but fair.
---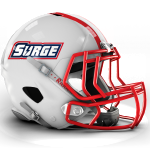 I'm going to pick the Surge to win this game. They will be gunning for a playoff spot and I believe they'll have too much for Crewe…assuming this game doesn't get too 'tasty'
Torbay Trojans vs Bristol Apache
We are at week 13 and this is the first time that these two teams have met this season. Both sides are having very different campaigns; Apache is riding high after an undefeated run so far, whilst Torbay has just about found themselves with two wins. Torbay must be scratching their heads as to what is going wrong this season. They have some key players on both sides of the ball,but unfortunately are struggling to deliver. Is it that they have they have people in the wrong positions? Does the scheme not match their personal? With three different running backs who all have different styles of play, I can see the Trojans keeping Apache on their toes. If Torbay can utilise their passing game, using their upgraded players in Fred Bull and James Cunningham, then they should be able to sneak in a few first downs or even touchdowns.
After defeating the Sharks, Apache are on a roll. Unless there are any hiccups along the way and Apache don't let their guard down, this conference is pretty much theirs. The Worcestershire Black Knights recently found out what it was like to face a determined Bristol side with a 61-0 whooping. Bristol's Ed "Eagle" Green scored two touchdowns during their onslaught, but unfortunately he won't be at this game. Though, Trojans shouldn't get complacent as Bristol still have Jon Walters and Matthew Hannigan Train to provide hard running into the endzone. WIth Josh Sprague back to bring stability back to the offensive line at the centre position, expect Bristol to bully Torbay's defensive line. Defensively, Bristol have signed up Team Europe and Plymouth Blitz's, Luke Holloway, who managed to grasp a pick six to help rack up the the points against the Knights. Rookie defensive end, Kyle Wood, has been turning a few heads this season and will continue to cause trouble this weekend.
---
Bristol seem to be getting better every week, while Torbay's losses are getting heavier. Torbay have the potential to shock Bristol through parts of the game due to talent that they do have, but I feel Bristol are loving the winning life too much and won't want to let it go. Apache to win.
Hertfordshire Cheetahs vs Maidstone Pumas
Currently, atop the SFC 2 South, the Hertfordshire Cheetahs are 6 and 0 after a comfortable two-week break from games having last played in week 10 against the Bournemouth Bobcats. The Cheetahs with this much time off and on the warpath they are on will have worked hard on ensuring that they stay comfortably in their reigning seat for the duration of the 2017 season.
At 1 and 5, and 5th in the Conference, the Maidstone Pumas had week 12 off of games giving the team recovery time from their 60-9 loss to the Berkshire Renegades in week 11. This will be a hard game for the Pumas. Their aim will be to stem the flow and restrict the Cheetahs from dominating this game.
---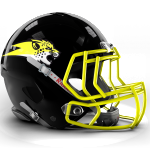 With the Cheetahs record this season and the drive they are on the Cheetahs take the win this weekend.
Bournemouth Bobcats vs Berkshire Renegades
A shutout loss in week 12 to the Portsmouth Dreadnoughts, the Bournemouth Bobcats are currently 4th in the conference. This weekend will be the last game the Bobcats face a new opponent this season, facing off against the 2017 Berkshire Renegades this Sunday. With no reason not to continue to fight hard, the team will now be looking to rebuild and prepare for next year, although not officially out of the running, a four-game win streak would be needed. Along with a few other things, for them to scale their way up the conference table.
Holding on to 2nd place in the conference the Berkshire Renegades are still being chased down by the Portsmouth Dreadnoughts in 3rd. This shutout burger over Hastings last weekend was needed by the team to maintain position in the conference and stay on the heels of the Cheetahs. 5 and 1, however, is only one game away from a change of positions and this game will be vital as will the rest of the Renegades season. A win this weekend will ensure that the Renegades stay in 2nd place until at least week 15 when the Dreadnoughts and the Renegades both have games and continue their fight for 2nd.
---
Two 50-burgers in two weeks and 45 points the game before the Berkshire Renegades will take the win this weekend.
Wembley Stallions vs Essex Spartans
So here we go. Again we start the weekly roulette wheel of "will anyone beat the Stallions?". This is actually the first time these teams have met. (Despite me fictiously reporting so before). So there is a bit of an x-factor to the conference dynamic.
The Spartans still sit with a positive record at 3-2 but need to keep pace with the likes of Swindon for those 3rd place playoff spots. Offensive production has been wanting this season and they will need to muster all they can against the stingeyest D in SFC 2.
The Stallions sit perfect with the aforementioned #1 D in the south but only the 4th best offence. They will want to keep that #1 seed in the playoffs with Hertfordshire and Bristol both sitting unbeaten.
---
Spartans to put up a good fight against tough odds (it's what they do) but Stallions thunder on.
London Blitz B vs East Kent Mavericks
The Blitz have been a pleasant surprise for a second year team showing competitive football and a deserved midtable slot.
With a tiebreaker over the Spartans if they run the table they could sneak a 3rd spot. However the team named after a classic Mel Gibson film may have an ace up their sleeve.
Coach Lindleys boys are the main hope to ruin the stallions season. A win by more than 9 in the week 17 match up could make things really interesting.
---
To do this though they need to stampede all comers in their wake. And that's what I think will happen. Blitz will be solid but East Kent take it.
Comments
comments