BAFA National Leagues Predictions – Division Two: Week Two
And just like that, we're on to Week Two of the 2017 National Leagues season! Five of the six Division Two conferences are in action this weekend, including the SFC2 South. Will the Cheetah's shellacking of Hastings in Week One weigh on JJ Segarty's mind?
Glasgow Tigers at Aberdeen Roughnecks
The opening fixture in the northernmost conference in British American Football sees the best two teams remaining from last season squaring off. The series ended 1-1 in 2016 with each team winning their respective home fixture, but Aberdeen had the best of the scorelines, losing 12-8 in June before winning 26-8 in August. Pre-seasons have seen both teams lose (Aberdeen lost heavily to West Coast and Glasgow lost to Glasgow University) but pre-season games are about tuning up and trying different things rather than winning at all costs, so how much that will play out in the season will be hard to tell.
Glasgow have brought back a few players who moved in recent years, including some ex-University players who had stayed away from the seniors due to personality clashes with the old coaching staff and building a culture that minimises drama, keeps players engaged and helps the team grow will be fundamental over the coming years. Aberdeen have expanded their roster further and have no competition on their doorsteps, so the merry-go-round of players through the teams which we see in the West Coast of Scotland is something that doesn't affect them and should breed stability.
---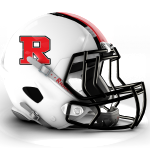 Based on not a great deal of information at all, I'm favouring the boys from the Granite City for this one. I think Glasgow will get to a better place than they've been of late, but it won't happen overnight and they will take their lumps first as they bed in their new schemes, players and coaching staff. Aberdeen should hold them at home and tuck away their first win of the year.
---
Crewe Railroaders at Lincolnshire Bombers
The best way to wash away the stench out of a big loss is to play another game in short fashion. Fortunately for both the Bombers and Railroaders they will get the opportunity to relieve the opening day blues with a game against one another. Unfortunately for both teams, one of them will come out of the weekend at 0-2.
Crewe were on the back end of a thumping from conference favourites Chester Romans last week. Chester are by far and away the favourites to take the conference and the away fixture for the Railroaders was a tough way to start the season. Despite this I'm sure the Railroaders will have wanted to acquit themselves better in their sharp looking black uniforms than by being shut out. They will also feel disappointed to have shipped a 50 burger over to the league favourites. Included in all of this was an injury to starting quarterback Ryan Stockall. Stockall managed to return to the game against Chester but how much will an injury on a short turn around affect his performance against Lincolnshire remains to be seen. Fielding a highly inexperienced team against a division juggernaut proved to be Crewes undoing, however all those rookies will have gained valuable experience that training just can't reproduce.
The Bombers on the other hand fared slightly better against their opponents on Sunday. The Revolution are another highly touted team in NFC 2 South giving the bombers a tough home opener. The Bombers managed to score some points against Shropshire with Jack Paddision snagging the TD and two points afterwards. They also managed to not ship a burger (just). However they too will be disappointed to have not given a better account of themselves and only score points when the game was out of reach for them. They will also have been disappointed that the mobile Rib van didn't turn up to the game (however this rotund reporter is glad that the rib van will turn up for this game against the Railroaders).
---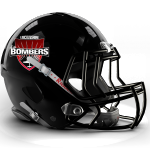 Based on the fact the Bombers fared slightly better and that their the home team then its easy enough to plump for them to win this game.
---
Swindon Storm at Cornish Sharks
The Cornish Sharks' defense looked strong over the weekend, securing their first shut out of their 2017 campaign against the Torbay Trojans. Their defense managed an impressive goal line stop against a run heavy Torbay and tried to help their offense with at least four fumble recoveries. Quarterback, Peter Carlin, did complete a few passes in the game and will be hoping to improve on this in order to make their offense more effective. Their run game was similar to Torbay's, in that it made yardage, but they struggled to fight it into the endzone. Their only points coming at the end of the game when Adam "AK" Kevern moved into the backfield and powered his way in.
Swindon Storm, like Torbay, may be a different team. After the difficulties faced last season, they have had a large rookie intake, after another successful recruitment drive, and are essentially in a 'rebuilding stage'. Even though they had a preseason scrimmage and friendly, for a lot of their new members, this will be their first competitive outing. How good they perform, depends on how effective their preseason preparations have been. Swindon lost both of their games against Sharks last season and would have been watching last week's game very carefully. On offense, they do have an experienced quarterback with Dan Thorne, who will be hoping to lead Storm to their first win against the Sharks since June 2014, understanding that he may be in for a rough day against their defense. Head coach, Rich Van Sloten, is under no illusion that this season is going to be difficult for them, "I'm happy to be getting the 2017 season underway against a very good team in the Cornish Sharks. This year is all about seeing progression with the players and coaches who have had to step up. Our main goal this season is to be competitive and see progress from game to game. The team is looking forward to their first competitive fixture.".
---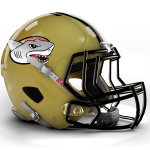 Last season, when these two teams last played one another, it was a difficult watch at times as both teams struggled to move the ball forwards. Sharks will have made improvements to their offense since the weekend and will be continuing this game with their strong defense. With a large amount of rookies starting, I feel that Swindon may struggle to whip up a storm in Newquay.
---
Worcestershire Black Knights at Torbay Trojans
The SFC2 West has suddenly started to look a bit more competitive! Here at DC, we knew that Torbay were going to be an improved unit with new signings and the second season under HC Guy Richardson, but to run Cornish Sharks as close as they did really shows what a different team they are. The defense is a formidable part of the team, as shown by stopping the Cornish Sharks until the final 3 minutes. Defensive linemen, Doug Mobbs and rookie surprise, Richard Hudson, played a physical game to stop the Cornish run. With recent addition this week, UWE Bullets', Charlie Dring, and strong performances from Neil Ford and Tomele Geciauskas, the Trojans will be looking at shutting out the Black Knights. Offensively, Torbay moved the ball, but couldn't finish when it mattered most; RB Mike Boraston ran hard, but was short of a yard when powering for the end zone. Torbay have a mostly new offense, led by a new QB, so teething problems were bound to happen, which was evident in their fumbles and lack of points. The Torbay game may look at developing further as rookie, Jon Ackland, and Gloucestershire Gladiators', Luke Lambrechts, both showed a lot of potential. Coach Richardson would have been working closely with his offense this week to iron out these problems and will hope to see the results of this hard work against Worcestershire.
Coach Rich Smith's Worcestershire Black Knights have an advantage this week against their opponents as no one really knows what to expect. With Tim Watton coaching on offense and Worcester Royals' coach, Ian Hughes, as DC, there is enough experience to make an impact. Worcestershire will be hoping to find ways to exploit Torbay's strong defense with RB, James Styles, and TE, Will James. Josh Chambers will need to have his wits about him at linebacker to ensure that he can shut down the run game like the Sharks just about managed. Worcestershire have had game experience with their pre-season game and so this won't be overly new territory for many of them. Rich Smith is excited to finally let the team loose, "Feeling positive. We're at full strength on O. As long as we can calm the nerves, it should be a fun game."
---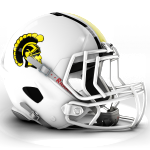 The Black Knights will be hoping to do the same as fellow Division 2 rookies, Morecambe Bay Storm, and make a statement in their first regular season game. Whilst Torbay shouldn't underestimate Worcestershire, they will win using their strong defense and upgraded offensive line.
---
Berkshire Renegades at Hertfordshire Cheetahs
Smashing the Hasting Conquerors last weekend in a 63-0 shutout I couldn't predict if it were written on the side of a barn, it looks like the Cheetahs have turned things around from their winless 2016 season. The implementation of key players into an obviously strong offensive system might have created a new contender for this years SFC2 Champion. Facing off against last year's champions this weekend in the form of the Berkshire Renegades, this could be quite the game.
Hoping to improve on a good season last year, the Berkshire Renegades will be looking to kick off 2017 in style against the Cheetahs. A comfortable pre-season, involving a shutout win over Swindon and a well coached Somerset side, the Renegades are ready for their first game of the year. Retaining all but 2 players from last year the Renegades stand a chance of beating last season's record.
---
With their record last season and their performance in the playoffs along with retaining almost all of their players from last year's roster will see them take the win this week. However, it might be a tough fight for the Renegades against an obviously strong Cheetahs side.
---
Ipswich Cardinals at East Essex Sabres
So with Week One out of the way both of these teams remain winless. The Cardinals were shutout against the conference favourite Stallions in a 40-0 thumping. Could this week be the end of a yearlong losing streak?
Coach Francis will be looking to right the ship against the conference new boys. Speaking of the Sabres, they went through the battle of Essex in the season opener. Reports from the game included not only copious amount of Burberry and female fans named like a wine collection but some very competitive football.
---
The Sabres have shown that they can be competitive for a new team and will fancy their chances against the Cardinals. Will Ipswich break the streak? Will the Sabres get their first win? I'm going with the Sabres on this one!
---
Comments
comments