BAFA National Leagues Predictions – Premier: Week Two
Just the one game in the opening weekend of National Leagues action last week, as the Pirates played host to the Wolves in the Premier North. This week, with only the one game again slated by BAFA, it's the turn of the Premier South, as the reigning Britbowl champions play host to the conference new boys, Bury Saints.
Bury Saints at London Warriors
The Warriors come into this season as the stand out favourites for this conference after dominating the field in 2016. It will be interesting to see how the Warriors fair with some of their big names having moved to Europe. After an average scoreline of 48-4 last season the Warriors will be keen to put the points on Bury this Sunday. Watch out for QB Jerome Allen who will no doubt have a great game alongside some of the Warriors other athletic players.
Bury face up against the Warriors in the first game of their Premiership run. With what is likely to be their hardest game of the conference as their first game of the season, the Saints will need to put the extra work in having not lost a game since 2014. The Saints know that the Warriors are an incredibly tough opponent. HC Christian Cantrill said
They excel in all aspects of the game and we have worked hard in practice to prepare for that. This Saints team has a lot of great potential at this level – Christian Cantrill, Head Coach Bury Saints
---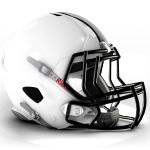 The Warriors should find no problem getting the win this weekend although it will be good to see how well the Saints fair in the Premiership.
---
Comments
comments