BAFA National Leagues Predictions: Week 16
Playoffs are almost upon us as we approach come within a couple of Sundays of the end of the regular season and witness the return of fixtures from elsewhere than just the basement tier!
There are still four conference crowns yet to be claimed, as well as playoff berths galore outside the Premierships.
So, who do our writers believe will be strapping themselves in for some postseason balling this weekend?
Premiership North

Sheffield Predators vs Tamworth Phoenix
Oddly, the team that might care the most about this particular match up is Merseyside, as for the newly promoted Nighthawks a Sheffield win here keeps the Liverpudlian team's hope of a rookie-season-conference crown alive.
The Predators have already provided one #UpsetAlert so far this season when they were the first to take a Nighthawk scalp with a shock last-seconds 29-28 win over the Nighthawks in week 12 – ending the premiership rookie's impressive undefeated streak. Could they be set to upset the odds again this weekend and ensure the Premiership North comes right down to the wire when the Nighthawks and Phoenix meet in a #BashOfTheBirds season-ender in Week 17?
Sadly that looks pretty unlikely. Perhaps still flustered by their own heroics, the Predators followed their impressive shock win by being utterly blown out of the water by a rejuvenated-looking East Kilbride. With the Predators having taken a 47-0 thwacking last time they met the Phoenix it would be a big ask for them to perform a second miraculous second-leg turnaround in one season!
Tamworth look to have put together their strongest roster to date and while a postseason berth is already guaranteed, a victory on Sunday will finally earn the club its first Premiership North title! Other than a surprisingly close-run home win in Week Nine the Phoenix have looked utterly dominant this season and with their first ever Premiership Crown within their sites we think even the#UpsetKings from Sheffield will not be able to stand in their way.
We'll get to work photoshopping a flaming crown onto a Phoenix.
'Nix by a healthy amount.
Coventry Jets vs Merseyside Nighthawks
It's been a rough season for the Jets. The one-time powerhouse of Britball bled a large number of players in the offseason – many to rising lower-division programmes, and as such have struggled to match the pace of a competitive Premiership North.
Despite putting in their toughest performance of the season, with their 14-8 loss to the Lancashire Wolverines in Week 14 the Jets cemented their relegation from the top tier of British football.
Of course, don't feel too sorry for the Jets – the last time they slumped winless out of the Premiership in 2011, they ran rampant over the First Division the following season and quickly found themselves back in the top tier.
Meanwhile Merseyside have probably been one of the biggest surprises of Britball2016. Many programmes struggle greatly when making the jump from Div1 balling to the Premiership, but the Scouse side seem to have taken it all in stride and despite some hiccups along the way (looking at you, Predators) they're clear contenders for some sort of Team of the Year award in DC's eyes!
While the Jets have looked feisty since they got backed into a corner, and they say the most dangerous men are those with nothing to lose, we can't see the Nighthawks letting this one slip through their talons – not while even the slightest glimmer of a conference crown remains in sight…
Nighthawks fly over the Jets by a goodly number.
Premiership South

London Olympians 0-1 Farnham Knights
There was disappointing news this week as the Olympians, long-time overlords of British American Football, announced they would be unable to complete the season due to a shortage of active players on the roster.
South Wales Warriors vs Bristol Aztecs
These two teams produced one of the match ups of the season when they last met, bludgeoning one another to a standstill as the clock ran out on a 27-27 draw.
Since then however both programmes have had their ups and downs, each going 2-3 since their last meeting, including being on the receiving end of some beatings at the hands of the unmatched London Warriors.
There's no postseason berths to play for, but this game will have significant ramifications for final rankings in the Premiership South.
A Welsh win here will see them hop straight from #5 to #3 in the Premiership – the Warriors' highest ranking do date in the club's 16 season history.
They'll need a better performance than their last outing however, as while the Aztecs ran the on-form Farnham Knights close in Week 12 in the season's greatest shoot out (Aztecs finally losing out 51-55 in the highest scoring fixture of Britball2016), the Warriors couldn't keep pace with the Knights in Week 14, mustering only two scores in their penultimate match up.
By the numbers Bristol certainly look like the more on-form side at this point in the season, but the Warriors should probably feel like they have more to play for going into this match up (Brizzle would have a full shelf of #3 trophies if they were a thing) so we're gonna go for an upset and back the plucky lads from Llanharan!
Warriors squeeze through with some last minute heroics as Offensive Coordinator Frankie 'The Catch' Pankhurst throws the playbook to the wind and sketches out the winning play on the side of a passing sheep.
NFC I

Yorkshire Rams vs Edinburgh Wolves
So it all comes down to this for the Wolves – one game between them and the perfect regular season!
The team who stands in their way, the Yorkshire Rams, have a confirmed spot in the playoffs, but will want to enter with momentum and stop the Wolves going 10-0. However in the first encounter north of the border in Week Ten, laughing in the face of our #GOTW prediction the Wolves scored 35 unanswered points, which won't fill the Rams with confidence ahead of this match up.
Even so, since then neither team has lost, so this should be an interesting battle. With playoffs confirmed for both sides and the conference crown wrapped up, will either team rest starters for the playoffs and allow injuries to heal? The Wolves want to go perfect and the Rams could theoretically climb up the playoff pecking order to perhaps even scrape a home field advantage in the first round of playoffs with a win, so we suspect not. They know each other, they have a lot to play for and it's time to get in gear before the postseason starts so we hope they will both go hammer and tongs.
The Wolves should close out a great regular season with a win, then the real action starts!
Edinburgh by three scores
MFC I

Birmingham Bulls vs Ouse Valley Eagles
Neither team is going to look back on 2016 with much fondness. In our pre-season predictions the Bulls and the Eagles were the two hot picks to take the MFC crown, with some even predicting bowl success. Sandwell were an unknown, Nottingham and Doncaster were both coming off some pretty bad years and Peterborough were expected to struggle.
As it happens, these have been the two of the most underwhelming teams in Britball. Aside from the Saxons who pulled out early-doors, the guys from Birmingham and Bedford prop up the division with a combined 7-10 record, so their closing game (Doncaster are likely to be awarded the win in the #CarParkGate game) is basically meaningless.
It wasn't meant to be like this for Ouse Valley. Losing some crucial American pieces in the off-season, including mercurial quarterback Justin Laroda, dampened expectations and after Head Coach Will White stepped down under suspicious circumstances it's now clear they'll miss out on postseason football for the first time in their short history. It's a shame they "lost" in the way they did. We predicted that they'd take advantage of Doncaster's small travelling squad and blow the play-off race wide open. Instead, they likely sit at 4-5 and mathematically eliminated.
The Bulls will have gone into the season feeling confident they could post up a great regular season record in their arguably 'most winnable' division for some years. Discipline problems were evident in their season opener against upstart rivals Sandwell, and they've suffered with them since. Losing players to injury and mid-season transfer hasn't helped, and they're left with a worryingly small squad to see out the season.
The last time these two met resulted in a surprising away victory for the Bulls. With both teams likely struggling for numbers, this could either be a very low or very high scoring affair. We're backing the Eagles to take revenge.
Eagles by two scores.
Sandwell Steelers vs Nottingham Caesars
What a season for the young Steelers! They answered any questions asked of their credentials with relative ease, the only blemish thus far being 6-3 defeat to second place Doncaster in Week Six.
While there were tough questions asked about their offence earlier in the season, their defence has been stand-out all year. Giving up just a score per game on average, they've papered over any cracks in Jay Alexander's outfit and made it impossible for any team to run up a score against them. Even so, their O has stepped up since Week 10, putting up 42 and 48 in their last two outings and helped them wrap up the MFC1 title.
They're a well drilled, well disciplined outfit that have attracted Midlands ballers from more-established teams, and it's clearly paying off. Guys are buying in, and after just two seasons in the league are looking at not just playing, but competing in the Premier Division.
Unlike Sandwell who have already snagged themselves the Conference Crown, Nottingham have a much greater need of a win. With Doncaster likely to be awarded their game against Ouse Valley, the Caesars will most likely be looking to snatch one of the two third place berths. With the Manchester Titans already locked into the #7 seed, the Caesars have the Solent Thrashers hot on their tails for the #8 spot. Should Solent find a win against the Kent Exiles, Nottingham will need a win this Sunday to ensure the berth isn't decided by average Points Against Per Game (ppag). At present, the Caesars hold a slight advantage over the Thrashers having conceded 160 points across eight on-field fixtures* (20ppag, *walkover wins do not count) while Solent have allowed 190 points through nine match ups, a 21.11ppag average. Best bet? #JustWinBaby
Regardless of the result, the Caesars should certainly look at this year as an improvement, if not a success. They scraped together four wins in last year's NFC1, and despite poor attendance at training, they've looked great at times in 2016. Players like Deivydas Merkelis and Robert Hardwick have risen to the occasion and they'll surely be aiming for a return to the Prem next year. Shout to Caesars TV too, probably the best production in all of Britball.
Sandwell to win by a score
SFC I

Solent Thrashers vs Kent Exiles
Crunch time for the Thrashers. They've not quite lived up to the mark that the 2015 season set for them. Narrowly missing out to decent Prem outfit Farnham both during the regular season and in the Bowl game, they'll have felt hard done by. A single result their way, and they'd be mixing with the Blitz and Warriors in the top tier. Our staff had high hopes for them too, predicting them to take the SFC1 by storm now that Farnham had moved on up a tier and their conference was suddenly full of newly promoted programmes! A decent contingent of our writers backed them for Bowl success.
As it happens, they've failed to keep up with the newcomer Bury Saints and Kent Exiles, and sit two games out from the runner up spot. They've taken a bit of a step back on both sides of the ball, failing to score as much or keep the opposition out of their end zone as regularly as before.
Yet, there remains hope, slim as it may be. Although they currently sit outside the play-offs, with a win against Kent and a favourable result 150 miles away between Sandwell and Nottingham, they can sneak into the postseason and make probably the longest away jaunt in Britball this year as they would most likely face off against the Edinburgh Wolves.
The Exiles are guaranteed playoff football, but they won't take their foot off the pedal. By our current thinking, they're the #5 seed, but only on Points Against Per Game. A good result here, and some assistance from the Edinburgh Wolves in piling up some points on Yorkshire, and Kent are hosting a play-off game.
They were unheralded going into 2016. Solent had just missed out on Prem football, Colchester and Hertfordshire had both made the playoffs the year before and Sussex were pipped in triple overtime by Bury, who went onto take the SFC2 title. Despite a 9-1 season, and being narrowly edge out fo the postseason by the overall Division Two runners up, Bristol Apache, by a single point, they were on nobody's radar. Nonetheless, they're yet another outfit looking for a quick rise from the basement to the Premier division.
Exiles to win by a score.
Hertfordshire Cheetahs vs Bury Saints
Well, here's a tale of two cities. Or, urr, a county and a city, I guess (Eds: Actually, Bury St Edmonds is a town. Suffolk has no cities.). Hertfordshire weren't stellar in 2015, but thanks to the Gladiators' apparent distaste for postseason football, they made the playoffs only to be destroyed by eventual champions, Farnham, in the first round.
Still, you had to think they'd have at least been able to hang with the teams in the SFC1 this year. Instead, they've struggled every week, and haven't managed to pull out a single victory. By far the lowest scorers (8ppg) and by far the leakiest defence (33ppg), there really aren't any positives to take from this season except perhaps that at least they're actually going to complete their season, which is more than others programmes can boast. They're mathematically relegated and you have to wonder how they'll fare in Britball's basement with some decent teams down there competing for what is likely too few promotion spots.
Bury, on the other hand… what can you say that UK Gridiron Memes haven't already said? Yes, they're suspiciously close to the home of the USAF 48th Fighter Wing, RAF Lakenheath, but as they'll quickly point out, most (Eds: Yes, edging over 50% does, statistically, mean 'most' 😉 ) of their roster is homegrown, and they've still go to go out every week and win games.
Led by former London Blitz BritBowl MVP quarterback Fred Boyle, the Saints have been almost unstoppable. Throw in a glut of touchdowns from Joe Hill and a defence that loves to take the ball away, and it's not surprising that the Saints are just a game away from back-to-back undefeated regular seasons, with old foes Sussex being the only team to face the Saints and come back with something. Only three teams have put up more points than the Saints this year, and they're arguably the strongest of the group of 'basement to penthouse' teams.
Still, they can't relax too much here. Were they to somehow hand the Cheetahs a win Sandwell could still pip them to the #2 seed, but we're sure Bury will do enough to maintain home advantage through the playoffs.
Saints by five scores.
Sussex Thunder vs Colchester Gladiators
I think Sussex can, and should be, happy with their season. After a 9-1 year in 2015, they were toppled in triple overtime against the Bury Saints in the semi-finals, but they were still promoted to the second tier. Perhaps they'll feel like they could've pushed on and put more pressure on their fellow promoted outfit, the Kent Exiles, but they've finished solidly mid-table and without the Saints next year, there'll be an extra spot which they think they can fill.
While they can still pip Solent to third place, they still won't be able to make the play-offs this year, their draw with Bury leaving them half a game off the postseason pace. There's definitely signs that they'll be one to watch next year, improving from their Week One 36-0 defeat to the Saints, to dropping multiple fifty burgers through the season and being the only team to blemish Bury's perfect record in nearly two whole seasons – holding them to a tie in Week 13.
Colchester on the other hand… Sure, they've picked up two wins, but both those wins came against league whipping boys, Hertfordshire, and after willingly bailing on postseason balling in 2015, they didn't even come close to challenging for it in 2016.
They're far from the only team suffering from low turnouts (by their own reports, only around 20 guys made the trip to Bury), but there's tough questions that need answering in Essex. As we mentioned, they pulled out of the postseason last year because of lack of players, and it seems to have cost them again. It can be a real difficult spiral to get out of, and one they'll need to stop if they hope to compete in the SFC1 next year.
Sussex by two scores.
SFC II West
Saints vs Raptors
Last week the Raptors travelled to Bristol and started the scoring through an impressive return, going up 7-0 early in Q1. Howeverm those points were the sum total of what they'd score all day, as they went on to concede 50 before the Bristol boys headed home with the W. Even so, post-game footage shows the Dino's with their heads held high in defeat, a clear indication that they've got the mettle for this sport.
Oxford have had a longer break than they'd expected at this point in the season, after Torbay refused to travel. With the SFC II West title locked up they will be itching to start their playoff run, using this game to blood some rookies and rest the likes of GB hopeful James Walter.
The last time these two teams went head to head in Week Seven, the JCR offence were held to -7 of total offence yards and just a single first down. The Oxford offence on the other hand put up > 300 yards and 51 unanswered points. On paper it's a foregone conclusion… And without being cruel we don't expect the game on the grass to be much different to the paper.  Oxford to take a step closer to their undefeated season (a feat last accomplished in 2001).
Saints win by 6 scores

SFC II East

Wembley Stallions vs London Hornets
This might not be the meeting of two undefeated programmes we were hoping for, but it's still a fixture with massive postseason ramifications and thus a worthy Game of the Week. Keep an eye out for this week's article as we meet two of the best young programmes to join the league in recent seasons!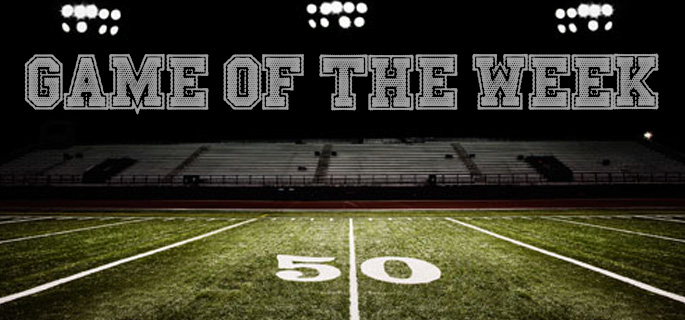 Ipswich Cardinals vs London Blitz B
Many may view this fixture as a game of little consequence as neither of these programmes have a shot at seeing any postseason balling.
However, for those teams in the lower echelons of the #BritballNation, team pride will always play a big role – how else can you excuse the pain you feel on Mondays when all the bruises come through?!
For the Ipswich Cardinals, they're fighting to avoid only their second winless season in the club's 30-year history. The Suffolk side last went without a single W in 2013, wherein the club found itself clearly out of their depth in the newly created Premiership. Two seasons of relentless heavy defeats against the top teams in the country saw the Cardinal's roster shrink, and with the emergence of the rapidly rising Bury Saints just 30 minutes along the A14, it's clear the Cardinals are a programme that could really do with the positive vibes that accompany a victory.
If it's going to happen, this might well be the week for it as the last meeting between these two teams was the closest the Cardinals have come to a win this year, falling just short with a 27-31 loss – the only time this season that Ipswich have been within a score of their opponent at the final whistle.
For the London Blitzlings this previous meeting represented their highest offensive output for the season. Despite a disappointing forfeit in Week Four the London side have put in a competitive season – the undefeated Hornets the only team to truly shut them down in 2016. Last weekend the BeeBees briefly put a scare on the playoff-chasing Cambridge Cats, before failing to keep pace in the fourth quarter. Overall, there have been clear signs of progress from this development roster as the seasons gone on… which is kinda the point, right?
We'd love for the venerable Cardinals to get a win here, if only as a reward for the sheer tenacity it takes for programmes that have fallen on hard times to grind their way through a full schedule of games when so many rosters appear willing to wave a white flag… But it's likely the Holy men have a lot of holes in their roster at this point in the season and as such we're expecting the Blitzlings to take this one.
Blitz B by two scores
Comments
comments