BAFA National Leagues Predictions: Week 18
Has it really come so fast?
This is it. The last regular season games of #Britball16. And while there may be those glad to have the Sundays returned to them and Mondays no longer be a blur of ibuprofen-fuelled haziness, we at DC are sad to see the regular season come to an end. While it'll be nice to have less preds to write, we're pretty much always secure in our belief that: 'More football, the better. Though more better football, the betterer.'
We're good at this English malarkey yo!
So we wiped away our tears, told half our writing staff that they're being laid off if we don't beat the Memesters this week, and scribbled down our final predictions for the 2016 Senior regular season:
NFC II North
Newcastle Vikings vs Dundee Hurricanes
The Vikings can't be topped and the 'Canes can't get to the playoffs so this one is a dead rubber. Dundee will be looking for a 5-5 season but the chances are, they won't get it unless Newcastle rest a lot of starters in order to keep them fresh for the forthcoming playoffs…
…Which they probably won't because they'll want to build the momentum and sharpen themselves, and maybe try some new things ahead of the big games.
Newcastle by four scores
Aberdeen Roughnecks vs Glasgow Tigers
This is a huge one and has real playoff implications for both teams. Aberdeen can leapfrog Glasgow into 2nd place if they win this game by more than 4-points to avenge their 12-8 loss earlier this season and the Tigers have gone through a transition of Head Coaches, as well as taking a spanking from Newcastle a few weeks back.
Since then, however, they've rebounded with a 40-0 victory over Carlisle, a team who Aberdeen only managed to beat 7-0 at the end of July, so form lies with the Glaswegians.
We expect a close one but the Tigers still have enough in the tank to get across the line.
Glasgow by two scores
Carlisle Sentinels vs Northumberland Lightning
These two teams are at 0-8 and 1-7 respectively and have scored a combined 22 points in 16 games! Their last game, scheduled for May, didn't happen, so we've no form to base this one on…
…But it's fair to say we don't expect it to be a scorefest! The Lightning have performed better down the stretch, conceding nine less points and scoring ten more over the season so far so we will give them this one.
Northumberland by two scores
NFC II West
Crewe Railroaders vs Leeds Bobcats
The Crewe Railroaders have had a horrible season and some of them may be glad that it comes to an end this weekend. They've lost key players throughout the season and are now a squad of rookies and 1-year 'vets'.
They will no doubt be recruiting hard in the office season because if they don't, there's every chance they will not be coming back next year. Last week they lost heavily to the Chester Romans and come up against the division leaders, Leeds, this weekend.
Leeds have won the division and are looking forward to the playoffs. Nobody foresaw the success they have had this year and after a horrible season last year, but they've clearly turned things around this season.
That should give hope to teams like Crewe – that making the right decisions OFF the field will benefit the results ON IT.
Last time Leeds stepped out onto the gridiron the Bobcats' bromance with Halton went through a rough patch as the Leeds team pounded on their young conference neighbours and this weekend they may be looking to rest some players with the playoffs starting the week after. Even with their backups on the field Leeds shouldn't have too many problems here.
Leeds to win by five scores.
Walney Terriers vs Chester Romans
Despite it looking like they will finish the season 1-9 the Terriers should consider this a good season. Having finished the previous two seasons 0-10 they finally got their first ever win against the Crewe Railroaders back in July. Last week they took the playoff-hopeful Halton Spartans all the way in their game and they will be confident that if they can continue their progress into this weekend there might be potential to blindside a Chester team if they come into the game over-confident.
The Chester Romans battered the Railroaders last weekend and with their postseason berth secured will have one eye on the playoffs the week. They still have a job to do this weekend against Walney but will also keep a keen interest on the Glasgow-Aberdeen game up north – they need an Aberdeen victory to secure a home fixture in the first round of playoffs.
Chester will feel confident that they can get deep into the playoffs this year, but will need to continue to impress.
Chester to win by three scores.
NFC II South
Leicester Falcons vs Lincolnshire Bombers
Leicester are ranked first in offence and first in defence across the whole of tier three. They haven't come close to being challenged all season long and in fact have only conceded three scores in 9 match ups. 2.33 PAPG. Some sides have probably conceded more points than that in safeties so far this season.
They locked up the conference crown a couple of weeks ago and when you see 9-0 going against 0-9? It's difficult to see how this can go any way but south for the Lincolnshire Bombers.
It'll certainly be a disappointing season for the Bombers who were at least competitive in their 4-6 outing last season, but to their credit they're at least a team that seems to have their act together OFF the field, even if they're struggling to find wins ON it. They came oh so close in their two match ups against the Humber Warhawks, but most telling is the fact that the Bombers are on track to complete a ten-loss season without forfeiting any matchups.
Sure, it's probably a little concerning that we're in a situation where a team completing their season is almost a bonus, but when we're playing an amateur sport that requires huge commitments in terms of time, money and sweat? Getting through nine straight losses and standing right back up to say 'Bring it.' Deserves recognition.
All that said, Falcons will want to secure an undefeated season, maintain their #1 offensive ranking (potentially take #1 offence nationwide by throwing up 33 points or more?) and even with backups coming in fairly early shouldn't expect too many problems here. Leicester's season really begins in the quarter finals.
Falcons with a #Burger
Staffordshire Surge vs Humber Warhawks
Internally this fixture can have little impact on the five-team NFC II South – each team's rank is set in stone already and the 3-6 Warhawks could be seen as having little to play for against the 5-4 Surge.
Of course, I think there's a few guys across the Britball Nation that might disagree with that…?
This game is a big deal for the likes of other potential third place finishers such as Aberdeen/Glasgow and the Halton Spartans. The Spartans in particular will be paying extremely close attention to this match up as their #8 seeding is currently the most vulnerable. Ideally, both the Scots and the Spartans are looking for a Warhawks win, which is certainly not out of the question considering there was only a four point margin between these two teams when they met waaaay back in Week Seven.
However, the most important factor is points conceded and the Surge will need to be ready to bounce back from the drubbings they took in their last two outings –  42-0 and 37-0 thumpings at the hands of Shropshire and Leicester respectively.
Even if the Surge win, but concede 29 or more points doing it? They'll be missing out on playoff balling (short of a landslide of TDs north of the wall).
The two teams are hosting this match up as a charity game, supporting the great cause of 'Alfie's Fight' – raising awareness of Childhood Cancer. All the more reason for the Halton boys to head on over, cheer on their newfound favourite team, and chip in to a good cause to boot (keep an eye out for more info about the charity event).
Let's go for the interesting result:
Staffs win it, but concede exactly 28 points – enough to make the playoff situation nicely confusing MWAHAHAHAHAAA
SFC II West
Bristol Apache vs Cornish Sharks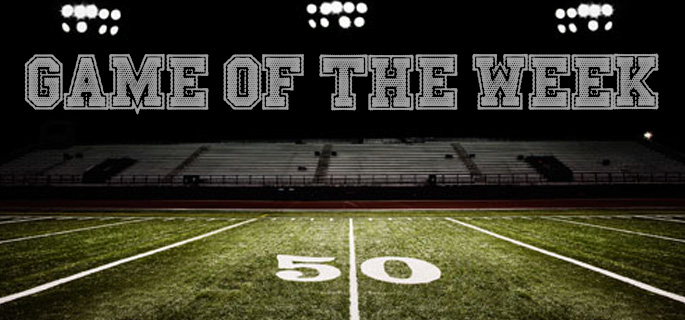 Keep an eye out for an in-depth look at this match up in our Game of the Week – out Friday lunch time so long as those rascally 'Injuns get back to us in time 😉
Oxford Saints vs Swindon Storm
This local derby sees the reorganised Storm travel up to the unbeaten Saints.
Coach Branagh's Storm was unable to rain on the Saints parade back in week 10, and although they have no chance of making the post season, it's a good bet that the Storm would relish the opportunity to spoil the Saints' perfect season. With Andy Wilson having replaced Branagh back in July, there were hopes that this would boost a struggling offence. Clearly not yet, as the Storm were then completely shut out by the Sharks. This Sunday will offer the DC-turned-HC a final chance at a victory in 2016, but it's an outside chance at best.
The Oxford Saints have shown no signs of slowing down this year as they march towards their first unbeaten season since 2001. They'll be looking to put this game away early and build up momentum for their playoff run, seeing as they haven't made it past the QF since they were crowned champions in 2006. With arguably the deepest squad in years, with only 60 game day shirts up for grabs, every player has been pushing themselves and those around them to their best. Conceding a measly 10.5 papg while racking up 43 of their own each week? This level of competition seems to have had a positive impact on the team.
The Saints have already secured the SFC II West crown so may be tempted to take it easy. If that is the case, the lightning passing offence of the Storm could take them by surprise. On the other hand, if they head in with the right mentality this one could end up with another first half running clock.
Oxford to win by a healthy margin.
Jurassic Coast Raptors vs Torbay Trojans
The first of these fixtures was postponed by the Raptors, though we are hearing it might still be played in late August – neither team has a shot at playoffs after all.
Looking at the Raptors, although their offence hasn't managed more than a single score per game and their defence has allowed a whopping 352 across the season so far, the Raptors still seem to approach each game with smiles on their faces. (Eds: We're hearing rumours they kidnapped Barney and make him perform for them in their changing rooms. It sounds silly, but when was the last time you saw Barney the Dinosaur appear in person? Thank about that.) This might be the last chance for the Dinos to avoid a winless season, and luckily for them it comes against their most closely matched opponent.
Torbay have managed to better their 2015 season with a surprise win over the Swindon Storm where a small travelling squad shocked the #BritballNation. Since then they have been decimated by Bristol, forfeited to Oxford, and been ravaged by the Sharks. It could be a battered team who show up just hoping to see the season out on a positive note.
Although there is nothing riding on this game other than pride, it is often those who have nothing else that value it most. With neither team's defence offering much in the way of protection this could be a fairly high scoring affair, but we see the Trojans coming out on top in a messy game.
Torbay to win by two scores
SFC II South
Bournemouth Bobcats vs East Kent Mavericks
"The best thing these two teams can do is tie…"
Whilst true, this is probably wishful thinking from our 'If The Season Ended Today' article. Nothing less than guaranteed playoff balling awaits the winner of this enticing clash.
Last week saw Bournemouth become the latest beneficiaries of the Maidstone Puma's struggles this season, meaning they have the advantage of a longer rest period.
And while the Bobcats were laid out on their deckchairs on Bournemouth beach, the Mavericks suffered an almost certainly division-surrendering defeat in Berkshire. Will that play on their minds in this seemingly all or nothing match up?
We think the former Premiership side will come away from the South coast feeling brightest but Bournemouth should be ok.
East Kent to win by two scores.
Hastings Conquerors vs Berkshire Renegades
Congratulations Berkshire – post season ball on the horizon and this season can go down as a resounding success so far.
Tough to say similar of Hastings, who were sent crawling away from Portsmouth after being hit hard by the Dreadnoughts. Kept off the bottom by a Pumas side disappointed in the year they've put together, in another conference than the SFC II South it's probably the young Hastings programme might have gone winless. Should we expect a coaching vacancy pop up by the seaside soon?
Anyway – this should be bread and butter for the Renegades, even with the second string out.
Berkshire to win by five scores.
SFC II East
London Hornets vs Wembley Stallions
Earlier in the season it looked like the two bouts between these two London-based programmes were going to decide the conference crown… But then the Cambridgeshire Cats stepped in and made a mess of it all with their win over the Stallions in Week 13.
As is, the previously 7-0 Stallions are coming into this game off the back of two straight losses and will be apprehensive considering how soundly the Hornets' defence shut them down two weeks ago.
While the Hornets have already tied up the conference (crown incoming!) this game still has massive playoff ramifications. A Stallions loss will drop them into third place by virtue of the Cats holding the head to head, and Wembley's PAPG does not compare well against the other likely 7-3 contenders.
There's a very real possibility that despite their 7-0 start, the Stallions might not see playoff balling if they don't win this fixture – but with a perfect record on the line the Hornets aren't likely to roll over and give their cross-city rivals an easy win.
Wembley's offence was utterly blunted against the Hornets last time around so it's going to be a big ask for them to turn things around on their away leg.
Hornets by two scores… and some very nervous SFC2 teams waiting on scores to come in :p
Comments
comments