BAFA NL '19 | Good Week / Bad Week: Week Eleven
Ooo-Eee that was one helluva weekend of football! We got our first crowns of 2019 and some hugely consequential scorelines all across the contact game!
But which programmes came out of this weekend smiling, and which were simply left with egg on their face?
Honourable mentions
Kicking it off in the U17s game with a handful of shoutouts: Congrats to the Highland Wildcats who locked up the Scottish title on Saturday, and an appreciative nod to the Chorley Buccaneers similarly had an impressive day of it in the North. With the Bucs picking up a full house of victories, they're potentially just one win away from the crown! That said, the Burnley Tornados also deserve a quick mention, as though they came away without a win on Saturday this group of young ballers have balled out this summer – turning up to most of their tournaments with only 6 or 7 players and still putting some really tough programmes to task! The Britball Nation sends hopes for a speedy recovery to their injured teammate from Saturday.
In what looked like an absolute doozy of a tournament where all but one game was decided by a score or less, the Poole Dolphins picked up their first league win on the field of play! Hopefully the first notch of many for this fresh addition to the 'Nation! Standouts for the day however were the Solent Seahawks who've set themselves up for a hugely impactful last couple of tourneys, most likely contesting the #1 spot in the south with the Cheetahs!
The Tamworth Phoenix returned to winning ways this week in a feisty clash with the Falcons. It's clear the Phoenix are missing some of the fire they've had the past two seasons, but when it came down to it on Sunday they showed their pedigree – swinging the game in their direction with key plays, particularly from running back Elliot Walters whose speed was key in the Phoenix putting up points. Phoenix come out of this one heads held high.
And a last honourable mention goes out to associate side the Hereford Stampede who got their 2020 League Entry campaign off to a fast start with a comprehensive 27-0 win over fellow associate outfit, the Northants Knights. With healthy rosters and great set-ups, if both these teams can maintain momentum they're both looking like strong contenders for league entry ahead of next summer!
Good Week
Manchester make it rain against Merseyside!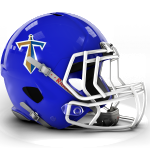 Looking on fine form, quarterback Sam Bloomfield threw five touchdowns on Sunday in a crucial clash with the Merseyside Nighthawks that saw each side lose a player to ejection as the value of the victory weighed heavily on both teams.
With their offence getting healthier each week, it's apparent at this point that the Titans might well have the most firepower in the North this year,  and should go into their Week Twelve tilt against the Wolves with their confidence high.
However, it's worth bearing in mind that while Sunday's win means the Titans currently control their own fates (win out and a first Prem North Title is theirs), it's possible some sloppy fourth-quarter play from their defence has left them vulnerable!
44-17 up going into the final period of play, the Titans allowed Merseyside two further scores ahead of the final whistle, which brings the overall head-to-head scoreline between the two teams to Merseyside 80-77 Manchester.  Should Merseyside win out, but Manchester come up short against, perhaps, the Phoenix in their second clash of the season? Oof – things could yet get very messy in the Premiership North!
An end-of-season headache of three 8-2 outfits with overlapping h2hs is looking less bizarre with each result that rolls in…
Perfect Weekend for Kent with five wins in two days!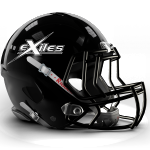 One week removed from their 'Bad Week' appearance and the Kent Exiles are back in the black with an undefeated weekend across its three outfits in action!
A hat-trick of comfortable wins currently has their U17s topping the South East table, their U19s impressed with a confident victory over 2018 Trophy contenders, the previously undefeated Herts Cheetahs, and they wrapped it up in style with a second win of the season for their senior roster, allowing the newest addition to the Prem South to take a further step away from the cliff edge following their disappointing performance against Farnham in Week Ten.
They're not out of the danger zone just yet, but doing the double over the Aztecs will be a big confidence boost and you've got to think one more win seals the deal on the Exiles remaining a top tier team heading into 2020.
Pirates' fleet are playoff bound!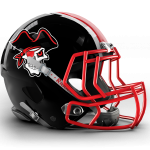 Though the Wildcats and Titans can feel justifiably frustrated by how scheduling has impacted their seasons, this should take nothing away from the East Kilbride Pirates' Under 19s season, where four of their six fixtures came against the #1 and #3 programmes in the U19 game in 2018!
Wrapping up their U19 regular season campaign undefeated, the Pirates will now have a good number of weeks to prepare for hosting the Birmingham Lions later this summer, looking to book themselves a ticket back to a Britbowl Final.
Alongside their U19s reclaiming the Northern Title, their Adult roster also had a strong performance on Sunday, as they overcame a slow first quarter against the Rams to secure at the very least the #2 seeding out of the NFC 1 North!
Cats continue to prove they have nine lives
Similar to their namesake torturing a mouse, these Cats certainly know how to keep their fans in suspense as Cambridgeshire put up… what? Their third-straight fourth-quarter comeback victory in a row?! 
Having already secured postseason action with their Week Ten win over Bury, the Cats are now in a position to secure themselves the SFC 1 East title so long as they can swat the Hornets this Sunday.
They're back on home turf after a trio of away games, but even so I get the impression that the Cats might honestly find it uncomfortable to go into the fourth quarter with a lead, given how adept they've gotten at snatching victory from the jaws of defeat!
But which teams got the worst of it in Week Eleven?
Comments
comments