BAFA NL '19 | Good Week / Bad Week: Week Seven
Definitely some interesting scorelines in Week Seven, as games expected to be one-sided ended up as nailbiters, while on the flip side we saw some painfully slanted scorelines across all three tiers…
But which programmes had the best of it in Week Seven?
Honourable mentions
The Humber Warhawks picked up their first win of 2019 in a hard-fought clash with the Railroaders, rewarding the NFC 2 South side for their resilience through a rough first four games of the season.
In Division One, the Hertfordshire Cheetahs have ensured we'll see an awesome top-of-the-table showdown between two undefeated teams in the SFC 1 Central this coming Sunday, as Herts play host to the defending Central champs, the Thrashers.
It was a lot less convincing a win than I think they would have liked, but the Northumberland Vikings have extended their regular season win-streak to fifteen with a narrow away victory against the Rams. They head to a bye, before there's a great chance of us seeing a powerhouse showdown between two undefeated seafaring sides, the Vikings and Pirates, in Week Nine.
And with results elsewhere seeming to show their only probable contenders both taking steps backwards during the offseason, it's looking more and more like we might as well start prepping logos and banners for yet another London Warriors National Championship in 2019. They dominated the Exiles on Sunday, and if the south London side continues on their upward trajectory, it feels like only a matter of time before they'll really need to start looking further afield once again for some real competition.
Good Week
Bobcats look like a like for postseason balling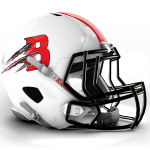 When looking at matchups in isolation, it's always difficult to be sure you're correctly interpreting the results – does a scoreline represent one team's strength, or another's weakness?
In this instance, were the Bournemouth Bobcats' pair of nailbiters against the Blitz Bs down to the London outfit taking a step back in the offseason, or due to the Bobcats have more bite than they were able to show in 2018?
Well, this weekend's result looks likely to have resolved that query as the Bobcats clawed apart the Storm with a particularly strong second half performance.
The win shifts the Bobcats to 2-2 and justifies their high Power Rankings positioning despiting coming into the weekend with a losing record.
Having brawled with the Blitz twice, and none of the other three outfits in the South looking like true threats? Postseason football is appearing more and more likely for the South Coast side!
Caesars seize burger over Mustangs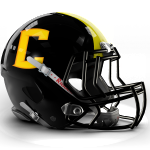 The Nottingham Caesars' yo-yo of a season continues as they move 3-2 on the year with a whopper of a win over an undermanned Mustangs outfit.
With a record so far of win-loss-win-loss-win, they need to work on their consistency to keep in contention for a playoff berth of theNFC 1 South,  but certainly a first fifty burger of the year is a great way to build momentum heading into a crucial clash against the Shropshire Revolution in Week Eight.
With Chester, Lancashire and Notts all trading wins off one another so far this season, someone outside Sandwell needs to step up and slow down the Revolution's spin at postseason action.
Jaguars Juniors earn first league win
The Etone Jaguars Under 19's won their first ever league in Week Seven, sending the similarly inexperienced Tamworth Phoenix juniors home with a hefty 34-6 defeat.
Tack on a strong performance from the Jags' U12s flag and as a programme it's clear the young Etone outfit is building towards some very positive progress in 2019 with successes in all the formats they offer.
But which teams took a blow to their chances in Week Seven?
Comments
comments