BAFA NL '19 | Way Too Early Predictions… Division One
The season hasn't even got underway, most teams are playing their cards close to their chest… Surely now's hardly the time to be taking a look at which teams we think will be rising to the top in their respective conferences this year… right? 
Well, those awesome chaps over at the UK American Football Scene have already been quizzing the Britball Nation on who they think's gonna top out each table in 2019, so in a time-honoured tradition, DC's gonna take a swing at it too!
We'll take a peek at each conference, working our way up the Divisions to the Premiership, picking all the winners along the way and seeing how DC's picks compare with the community's!
Division One
The NFC 1 North sees two new additions for 2019, as they receive arrivals from above and below in the form of two Scottish programmes whose fates took divergent pathways last summer: an undefeated campaign for the Aberdeen Roughnecks saw them complete their climb to middle tier football, while a desperately disappointing season for the former northern powerhouse, the East Kilbride Pirates, means Scotland's largest football programme will need to bounce back in a big way this year in order to re-establish their Adult outfit as a title contender.
Learn more about the shape of things in this border-straddling conference in our NFC 1 North Preview.
For now, let's jump into who we think'll be finishing where this summer:
Who'll take the crown?
The polls over in the UK American Football Scene have the Northumberland Vikings set to win back-to-back titles, and given the Viking's impressive, near-promotion-clinching form last season, it's hard to argue against it.
They've built success on the expansion of their academy and links with some quality university programmes – though the current queries regarding foreign national/international student eligibility might mean the Vikings have to some admin work before the season gets underway as while the bulk of their roster is homegrown talent, there were a couple of key playmakers with stars and stripes on their lids last year too.
Even so, while I think both the Vikings, and indeed the East Kilbride Pirates are both great shouts to take this title, I'm gonna take a big of a bigger reach with this one and opt for the Yorkshire Rams to take their first NFC 1 North crown this season.
Coach Bottomley has a proven track record of success, and if they don't get a crown this season, I'd expect them to definitely be my favourites to take the title in 2020.
I just realised I have no idea what the Rams lids will look like for 2019… Have they been Ribena'd yet?
Left holding a spoon?
Coming up last in the UKAFS polls were the Gateshead Senators, and I have mixed feelings about that one. To my  mind, it essentially depends which Senators turn up in 2019: The ones that pushed the Vikings and Wolverines to the wire in the early part of 2018, or the troubled team that was giving up fifty burgers by the middle of their campaign?
Either way, I'm not sold on the Senators being the ones destined for a drop, and instead I think we might be looking north of the wall…
The Scots have never shied away from local rivalries, and with three Scottish programmes now featuring in a conference where last year there was only one, don't be surprised if things get a little bit 'Highlander' this season, as the battles north of the wall become some of the grittiest we'll see this summer – There can only be one! …or, in this instance, two. Probably.
If the Glasgow Tigers haven't found a way to get some teeth back on offence I think they may yet prove the weak link and risk a drop to Division Two action in 2020.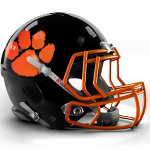 Dark Horse?
Honestly, I don't know if I feel there's a truly suitable candidate for a Dark Horse contender here… Though I'll happily be proven wrong, this feels like a conference where we could well see some rather wide scorelines this summer.
However, if I had to pick a team outside the obvious three to make a run at playoff action? I'd take the Aberdeen Roughnecks to ride their momentum from last year's undefeated campaign to a healthy win-loss ratio this year.
With Falcons promoted and the Jets folding, we see two new contenders in an NFC 1 South conference that could be set for some scorching scorelines this summer!
Take a deeper dive into what the changes mean for this rejigged conference in our  NFC 1 South Preview.
For now, let's see who both the 'Nation and this pundit think'll be taking a title come August:
Who'll take the crown?
The polls have the Sandwell Steelers just pipping the Wolverines to the post in this one, and I'm game to go along with that. The Steelers' D could well be the difference maker between these two teams.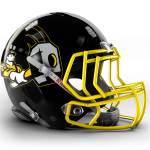 Left holding a spoon?
The community poll has the Nottingham Ceasars bringing up the rear, with only a lone vote thinking Nottingham could make a sally for the top spot this season.
However, I saw some definite sparks of life from the Caesars in 2018, and I think their rejuvenated coaching staff should be able to put the pieces together to keep them safe.
Rather, the 'at risk' team to my eyes are the Doncaster Mustangs. What we saw of them in 2018 showed they didn't lack for ability, simply numbers – they'd hold their own through the first quarter, perhaps even til the half, and then run out of steam in the third and fourth, allowing opponents to rack up scorelines that didn't truly reflect the play on the field.
If they haven't been able to bolster their numbers, Doncaster could be due for a drop.
Dark Horse?
I was tempted to sneak the Romans in here, as Quarterback Byron Ward and Receiver Nathan Jewkes have the kinda connection that can see Chester put up points out of nowhere. However, I think the Romans might need some time to get their offence up to speed with the more talented defences this conference has to offer, and as such I'll stick my chips on the Shropshire Revolution to potentially sneak a couple of surprise wins and at the very least be in contention for a postseason berth in July.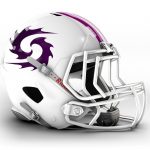 If you asked me to pick one conference across all three tiers that I think's gonna get feisty in 2019 – well, I think it's a close run thing between the SFC 1 Central and SFC 1 East… but the reshuffled Central conference takes it!
With only a single team that had a losing record in 2018, I think this conference could be set to explode in 2019, as explored in greater detail in our SFC 1 Central Preview.
However, for now, let's check out who both the wider community, and DC, believe will be fighting their way to the top of the table in 2019:
Who'll take the crown?
The UKAFS polls have the Solent Thrashers just barely beating out the newly promoted Hertfordshire Cheetahs for the title honours this year – that's a helluva bold statement of support for Cheetahs to think they can make it back to back titles!
For sure, Herts don't lack playmakers, but I think it's a rare programme that can leap the gap between a D2 and D1 title in one go, and rather I'd be looking for one of the more established programmes to take the title again this year.
I think any of the Renegades, Thunder or Thrashers have the ability to put the string of wins together necessary for a title, but the Solent Thrashers proved themselves the most consistent of the three last year, and so I'll pick in line with the poll.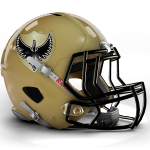 Left holding a spoon?
This one's a toughie, as all these teams put together respectable seasons last year. The polls have the Oxford Saints picking up the least votes, and as the only team that didn't boast a winning record in their most recent campaign, you can see the sense behind that pick.
Honestly, the way I see teams trading wins in this conference this season, I could probably get on board with the idea of almost ANY of these six teams being the one to miss out.
I'm not sure I can make a pick I can honestly back up, so I'll wuss out and go with the herd: Saints head back to the SFC 2 West… But I don't feel confident about that one at all.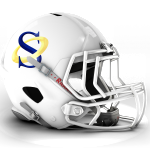 Dark Horse?
Do the Hertfordshire Cheetahs really count as a Dark Horse if they come second in the community poll? I think they have a dynamic enough offence to definitely have an impact in the middle tier, and the prospect of back-to-back championships in different tiers certainly makes them a tempting pick…
But I get the impression it won't be offences that decide who hoists the title here.
I'll take the Berkshire Renegades to avoid the midseason slump that cost them playoffs in 2018, and take a serious crack at a title this summer.
The SFC 1 East is also set up to be an absolute doozy this year! Two of the three teams that were deadlocked with 7-3 records at the top of the table last season return for another tilt at the title, and the only team that didn't have many obvious positives to take away from last year's performances were Bury, who rejoin the middle tier after two Premiership campaigns.
This conference has produced the most confusing title races for the past two seasons, and I wouldn't be surprised to see it achieve the same this summer, too! Take a closer look in our SFC 1 East Preview.
However, for now, let's see which team (or pair or trio of teams with equal records) are favourites to sit in the top spots when the dust settles this summer:
Who'll take the crown?
The UKAFS polls the Cambridgeshire Cats running away with this one, and I'd definitely agree that they should be expected to be right up there in the chase for the top spot once again this season…
I think the London Hornets, who shared the Cats 7-3 record last year are also in with a very fair shout… And with what I think is the softer start to their season I'll be looking for them to get out ahead of the pack early, and once again edge out Cambridgeshire for a higher ranking some season's close.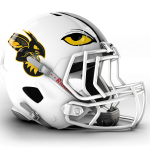 Left holding a spoon?
UKAFS have the Ouse Valley Eagles taking the drop this year, and it's tough pick to argue with. Given this conference looks potentially even tougher than the SFC 1 Central they competed in last year, if the Eagles don't get off the ground, fast, they could have their wings clipped early and be D2-bound by August.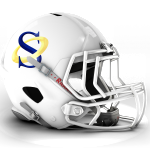 Dark Horse?
The Wembley Stallions went 5-5 last summer, but that record doesn't do justice to a team that, on their good days, were capable of besting any and all comers in the SFC 1 East last summer.
They're a strong programme that looks to be showing consistent growth, and following an undefeated Championship season for their Women's team in Sapphire 18/19, they've set a high target for the Adult roster to aspire to.
Even if they don't take a crown, I think they're in with a good shot of postseason action if they can hold their nerve.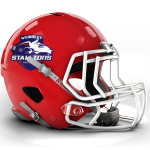 So we've learned which teams we think will be contesting it, but who do we have actually fighting their way all the way to silverware this summer?
Comments
comments