BAFA NL 2018 | Predictions Week Ten – Division Two
NFC 2 North
By Matthew Davies
Aberdeen Roughnecks vs Dumfries Hunters
The eight-game season in D2 North is now over half way and Aberdeen hold a 4-0 record, well clear at the top of the table.
Their focus now must surely be an 8-0 season and home field advantage which is sure to stretch the finances and the will of their competition, should they secure it.
Dumfries will have other ideas, however, sitting at 2-2 and still with a chance of taking the title if they win out and get a little help from either the Trojans or Blackhawks taking a win off the Roughnecks.
The first meeting between the two saw the Roughnecks take the spoils 26-20, meaning that a win by more than six points would give Dumfries the head to head tiebreaker if it came down to it, so the Hunters will be well up for the challenge.
Despite that, I feel like the Roughnecks juggernaut has too much momentum and while I expect a competitive game, I think this one will follow the form book.
---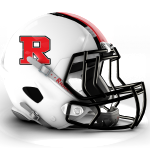 Aberdeen to win and set themselves up for a downhill run to an undefeated season.
NFC 2 Central
By Stuart Dick
Chester Romans vs Furness Phantoms
A few weeks ago, this looked like it could potentially decide the division title, with Furness holding a 2-0 record with two 50 burgers in the process against the Chester Romans who have swept all aside, even if their opponents have struggled to play four full quarters.
Last time out I bet against the Chester Romans – I say bet against, I thought the Morecambe Bay Storm would score points in the fixture. They didn't, and the Romans put up their most impressive scoreline of the season with a 77-0 drubbing of the 2017 playoff calibre Storm. It was a dominant display throughout with Quarterback Byron Ward throwing for six touchdowns to his receiving threats Jeff Stones, Arron Powell and Jake Cooke – with Nathan Jewkes notching a hat-trick of endzone trips.
On defence, Nadgy Khirat scored a pick six – with Tom Peto recovering a fumble and returning it to the house. Add to that they have conceded ZERO points so far in 2018 you have the #1 defence in Britball by Points Per Game. They now face the Furness Phantoms who just lost 41-7 to the Halton Spartans – a team the Romans have already defeated with a shutout in the process.
It was looking so promising for the newly branded Furness Phantoms when they defeat the Storm 50-14 and 61-22 in Weeks One and Seven of the 2018 campaign but took a huge step back against the Halton Spartans suffering a heavy defeat.
Are the Phantoms the quintessential 'middle of the road' side? They don't look like they can match the Spartans and Romans – but seem comfortably better than the Storm and the Carlisle Sentinels, this match is a chance to prove they can battle it out with the powerhouse of the conference.
---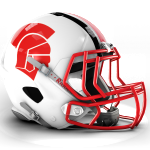 Romans move on to 5-0 as the play-off preparations pickup.
SFC 2 West
By James Ogier
South Wales Warriors vs Cornish Sharks
After six weeks without a league fixture, the South Wales Warriors returned in style with an impressive 48-0 win over the Worcestershire Black Knights.
A close win against the Wyverns back in Week One, alongside being off the radar for a few weeks, has probably had people forget about the Warriors and doubt their ability. Fortunately for them, the Warriors have shown why they were DCs' conference favourite and that they're still gunning for the promotion spot.
Josh Hughes managed to earn himself two touchdowns and a large number of yards to his name thanks to the dominant OL created gaps against the Worcestershire D. Hughes was happy to share the touchdown love with the rest of his team as six members of the Warriors had their name put down on the score sheet.
Still, a shutout is only possible with a tough defence – Akeem Hallisey, Gareth Thomas and Adam Balson all had notable games with the latter two finding the end zone themselves. The Warriors have definitely not accumulated much rust during the long break. Their big win lays down the gauntlet to the top teams in their conference that they're gunning for them.
The Sharks come off their third straight loss of the season at the hands of the Worcestershire Black Knights with a 50-6 loss. A struggling offensive line was unable to keep the Black Knights at bay and managed to only rack up six-points. The Sharks rely heavily on their run, so one would hope that they may have a few tricks up their sleeve to keep the Warriors at bay.
With a low player count and two postponements already this season, the Sharks are in a "rebuilding year" and will be hoping that they can remain competitive, even against the strongest teams in the conference.
The two teams haven't met yet this season, but looking at how opposing teams have done against the Sharks, I'm expecting the Warriors to march their way through this game without too many problems.
---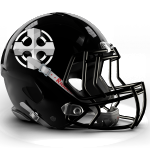 The Warriors sent out a strong statement last week against the Black Knights and I expect them to follow it up with another impressive performance here. Warriors to win
SFC 2 South
By Patrick McAleer
Portsmouth Dreadnoughts vs Bournemouth Bobcats
Both sides come into this one off byes. They've had the chance to rest up and see what needed improvement since the last time they stepped on the gridiron, with Bournemouth having an extra week to prepare.
Last time out Portsmouth had a solid win against the Swindon Storm, which saw scores from Rich Bloomer and Jake Smith on catches from QB Stu Rees, along with three field goals from kicker George Evans. They nearly kept their shutout streak going, before Rees was sacked by the Storm defence in their own end zone.
Still, they remain atop the conference with arguably one of, if not the, best defence in Division Two football. Each week they have a new player making plays, and against the Storm it was defensive MVP 'Panda' who was making tackles all over the field, so I expect more of the same on Sunday. With that elusive Hertfordshire and Portsmouth game drawing nearer though, I do believe that the Dreadnoughts offence needs to kick it up a gear, to show that they can keep pace with the high-flying Cheetahs.
Bournemouth will be hoping to improve on the result from the season opener between these two sides, a 27–0 loss for the Bobcats, in what was a game that they felt another day could have gone their way.
Bournemouth will be hoping Sunday is their day and HC Simon McLean this week said
"We have always treated Portsmouth as our rival game and as such it's always a big game. It'll be tough, I think they have the best defence in the division and the O will have its hands full trying to find the gaps. On the other side of the ball our defence has come on leaps and bounds. The new scheme has settled in and we are seeing some great plays. One player who has been a standout is MLB Leo Abate. As always we look to our team leaders to inspire through their play and this Sunday will be no different. Adam Bowley will step up as O line captain and look to stifle the Portsmouth D line."
If Adam Bowley and the rest of offensive line can make holes for the flying Frenchman RB Titi, who has some serious speed and was untouched for his 40+ yard TD against the Cheetahs, then they should be able to cause the Portsmouth defence some headaches and get the first TD against them this season.
I do see this one being closer than the first game, especially as Bournemouth have been improving throughout the season and with their big play ability.
---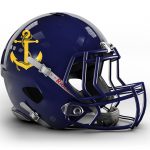 Portsmouth however have been consistent and strong since week 1 and their defence hasn't let up yet. An upset wouldn't surprise me in this one, but I'm picking the Dreadnoughts this week.
Hertfordshire Cheetahs vs Swindon Storm
The last time these sides played, Hertfordshire took the away win in a 30-8 score. Swindon may have felt it should have been closer, but the Cheetahs threw costly red zone interceptions, in what could have been a bigger win in their eyes too. Coming into this one, the Storm hit the road winless and are trying to break that streak against a 4-0 Hertfordshire side.
Where do I start for the Cheetahs performance last week? Yes, it was against a depleted Conquerors team, but nothing can take away from the fact that they put up 110 points, especially as they were 76-0 up at the half before the mercy rule kicked in. What's even more impressive is that Cheetahs only had 450 yards of combined offence for their six rushing and nine receiving touchdowns. That averages to 30 yards per touchdown or pretty much 4 yards per point during the game, meaning their special teams unit must have given them excellent field position each time! This allowed them to score on every possession they had during the game.
The game allowed them to have seven different TD scorers, which is too many to mention, and for three different QB's to get some stats and help them get on the scoreboard.
After the game, HC Craig Barnes shared
"The execution levels were excellent indeed. Hastings were a credit to themselves, and continued to compete despite being overwhelmed. Of course, we realise Swindon will be a different proposition. They have an excellent defence, I'm sure we will find them worthy opponents once more. We do have all our weapons available, I am expecting a fast-paced, well-executed game plan once again this Sunday."
Swindon meanwhile come into this one at the bottom of conference, along with the Conquerors, prior to the two teams' matchup next Sunday. This lowly position doesn't reflect their ambition or potential, with their defence being very competitive and keeping them in games. However, their offence has struggled to move the chains.
As such, teams have been able to react and shut down their run-heavy offence, led by rushing QB Greg Roscow and so they'll need to improve on this for Sunday if they are to get that elusive win.
With their D having already contributed to the scoreing this season, I expect this side of the ball to still make plays, even without safety Joe Soden. Special teams have been factors in Storm games so far this season, and with the Cheetahs being so strong in this area, Swindon will need to make sure they execute and hold the Cheetahs to long offensive drives.
---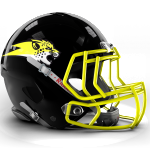 For me, there's only one winner here on Sunday: the Cheetahs come into this one confident, in full strength and on form, so it wouldn't surprise me if we see them serving burgers again, but definitely not double burgers like last week.
SFC 2 East
By Joe Pinkstone
Maidstone Pumas vs Ipswich Cardinals
Right, let's get back to it!
This game has been rearranged following a lack of Refs earlier in the year, and I actually remembered to predict it this time!
Maidstone have been looking for some magic to kickstart their season this year, but based on their performances so far this season? They'll need to pull the entire cast of Watership Down out of their hat to show they're in with a shot of winning this game.
While they're seemingly making some nice moves behind the scenes, thus far this year they've shown nothing to get excited about on the field of play.
The Cardinals, however, are intriguing. They seem smack in the middle of the pack of teams chasing the Blitz Bs. Eking out two ruddy close victories, a humbling in London and a confidence booster against the Pumas two weeks ago constitutes the Cardinals season. Whilst they have done everything they needed to, they have done so by the skin of their teeth and could easily be 1-3 not 3-1.
That being said, the glass is always half full in Suffolk and they are instead in a good position to mount a charge for playoffs. This game could catapult them, and their confidence, to the back nine where the team has a stretch of must-win games against London, Norwich and Essex.
---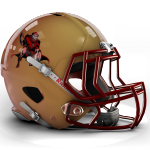 In a scheduling quirk these teams now go back to back and I expect this one to go the same way as a fortnight ago, with a notable win for Ipswich. They'll have the goal of scoring 50 and conceding zero, as they narrowly missed both these targets when the two sides met in Week Eight.
London Blitz B vs East Essex Sabres
Will the bridesmaid ever become the bride? If you play in white and orange and call yourself a Sabre, you may need to start accepting your inevitable fate of being a spinster, never to be make it to the altar.
Opponents of the Sabres have nothing but positive things to say about the team: good size, good strength, skilled, well-drilled and a good work ethic. The problem is that they have been on the wrong side of a close game in FOUR separate, agonising occasions. Each of these losses has been a one-score game, and whilst that's great for neutrals, for the players and fans of the team from East Essex, they will be sick to the pits of their collective – and metaphorical – stomach. If they are not cursing their bad luck and hoping people stop talking about it then I'll eat my (also entirely metaphorical) hat.
Alas, one cannot ignore the facts. It is clear the team is GOOD, but it is also abundantly evident they are just not quite good enough.
With back to back losses to the Devils, the team has fallen behind the pack. A few games ago they had chance to salvage their season with some wins, but that task gets noticeably harder this week as they travel to the ominous looking Blitz B. With their schedule bookended by expected W's against the Pumas, the Sabres will be looking toward the rematch with the Spartans as their must-win game after the one-point loss back in mid-May.
Little needs to be said about London, and that's almost a shame. They have shown themselves to be a different class and a cut above the rest of the competition. The reality is, it doesn't matter who they play – they will always be my favourites going into any game against anyone in Div 2. That's not a soft spot, that's reality, and anyone who doesn't see that needs to come to their senses.
---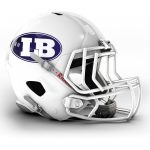 The coaching is different class, the set-up is excellent and they quite simply have better players at every position than any other team in the division.  Blitz to win.
Norwich Devils vs Essex Spartans
Essex have been far from convincing this season, opening with a loss and only narrowly beating the Sabres. A given W against the Pumas and a given L against the Blitz mean they now sit at 2-2 and sandwiched in the middle of the Div 2 East.
If they continue on their middling path, it will likely end in a .500 season, and odds are that will not be enough for playoff football, and essentially step back for the outfit that's shown great development as a complete 'programme' in recent years.
The schedule doesn't help, with another game against Blitz to come and no fixtures against the Pumas to inflate the W column. As a result, they are going to have to scrape and grind out a result against the others in the chasing pack.
With a game apiece against the Devils, Spartans and the Sabres,  make no bones about it, these three games are the season for the Spartans and if they want to sniff a winning record, they are going to need to win all of them.
What do you say Essex, you got what it takes to run the table and sneak into the playoffs?
Across from them, one team that has yet to disappoint this year are the newbies. The returning rookies. The underdogs. The masters of the broody player pictures with the Norfolk Siren dazzling with his bulging biceps and pace-quickening sultry gaze. The surprise package of the year, THE BLOODY NORWICH DEVILS.
I know what you're thinking; 'Calm down Joe don't get carried away'.
But ladies and gentlemen, it's the summer of hope. We have had the Royal Wedding, football's coming home and the Devils will be believing they can make the playoffs.
After an expected loss to the Blitz in Week Three, the team has since dispatched the Sabres twice as well as Maidstone. Midpoint of the year and the team is sitting pretty at 3-1 and second place in the conference. With all the momentum at their back, the squad will now host the Spartans.
With a growing squad even at the season's mid-point, and having to resort to a QB committee as #2 welcomed his little bundle of joy into the world (congrats!) the Devils have had a sniff at winning and will be reluctant to let it go. Currently edging out the competition, they have the ability to distance themselves and get some breathing room in the silver medal position this week as a Norwich W will make the Old Farm derby a battle for second place in Week Fifteen. The team will then end their season with a battle against London in what could be a sneaky Game of the Season.
---
Nevertheless, I forget myself. This Sunday the teams will face each other and this should be tight. If Norwich is back to full strength, I think they nab this one and streak off to 4-1. Devils to win.
Comments
comments