BAFA NL 2018 | Predictions Week Thirteen – Premier
Busy weekend in the top tier, but how much competition will we actually see across the f̶i̶v̶e̶ four fixtures?
Prem North
written by George Buksmann
Tamworth Phoenix vs Manchester Titans
In what could be the most competitive and entertaining game the Prem North has witnessed so far, the number one and two ranked offences and defences in the form of the Tamworth Phoenix and Manchester Titans will finally clash for the second time this season.
The Titans will be perceived by many to be one of few teams capable of at least making a significant dent in the Phoenix's season so far, with the possibility of stealing a win in their debut premier season.
When the two teams met in week two Tamworth came away 60-7 winners, a baptism of fire for the Titans in what was expected to be a very difficult debut season. It's not uncommon for promoted teams to struggle initially, but like a duck to water the Titans shone as they went on a four-game win streak, currently sitting second at 5-2.
With that in mind, Phoenix Head Coach Jason Scott is expecting a more difficult game.
"Manchester are a really good team; I said to Coach Birds after our first game that I expect them to get better and better," he said, "They have a high-octane offense with some talented receivers and a mobile QB. Defensively they're hard-nosed and can defend the pass as well as anybody. We're looking forward to getting back to playing after a week off, and excited to welcome the Titans to Pack Meadow."
This will be the ultimate test for the Titans, giving them the opportunity to display their premiere pedigree against the national champions. With Bloomfield, Bamber, Newnes, Nicholson, and Kinder all finding the end zone multiple times this season there will be no doubt that they manage it once again.
Defensively, standout performances are needed from the likes of Mzengereza, Johnson, and Allen to deny an equally dynamic and explosive Tamworth offence that has ripped through opponents as of late.
Against the Pirates, James Hossack went off for four touchdowns and 122 yards, Coach Scott will be hoping for a repeat performance.
"Our mindset is the same; to play each down on its merit, to play hard and to have fun," said HC Jason Scott, "We feel that this last point is particularly important, as every member of the team wants to push themselves to new heights, we sometimes lose sight to why we play the game. We want to enjoy playing, enjoy being with our teammates and have a lot of fun."
---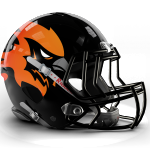 While I would love to see an upset here, and if any team is capable in the North, it's the Titans, I think we'll just see the Phoenix edge it. This will be their closest game of the season yet. Tamworth to win.
Merseyside Nighthawks vs Edinburgh Wolves
Merseyside all but secured Prem North survival for another season, with a respectable 25-12 win over the East Kilbride Pirates. Although not mathematically safe just yet, EKP would have to win out against the Nighthawks and Phoenix to threaten the table.
"It was a real morale boost to come away from EKP with a win. We travelled really light, particularly defensively, but the guys all balled out and brought home the W, which all but guarantees our survival this year," the Nighthawks organisation said.
Liam Holebrook caught the attention of the coaches, for having another great game on Sunday for the Nighthawks. The joint effort of both the offensive and defensive lines was also highlighted by the staff, as the offence began to piece things together to see out the game whereas the defence made "bone-crunching tackles" to deny the run.
"We're expecting the usual from the Wolves," the Nighthawks said, "They usually travel quite well and we expect a bit of fire this week from them. I'm sure another great battle on the field will materialise this weekend."
The Edinburgh Wolves take to the field again this week after a bye in week 12, hoping to significantly recover from their 59-38 drubbing at the hands of the Giants in Week Eleven.
"The Sheffield result was a real eye-opener for us defensively," the Wolves organisation said, "They exploited weaknesses we should have identified earlier during game prep and executed their game plan exceptionally. We had some mental errors which inflated the score a little, which should be easily fixed, but they dominated us offensively regardless of those plays, and gave us a lot to work on."
"Defensively we need to form a better game plan than what we had for Sheffield to deal with a very dangerous Merseyside squad. If we eliminate some basic mental and fundamental errors I'm confident we can be competitive with the Nighthawks explosive offence," they said.
Even in the face of loss, the Wolves have put up significant points, which should be of little challenge again this week as Merseyside have conceded 267. The Nighthawks offence appears to be a little lacklustre in their last two outings, with no 'convincing' or inflated scoreline since their week eight victory over the Titans.
---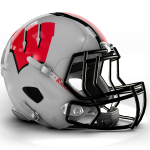 With Morrison, Davidson and Fell all notable starlets for the Wolves offence it'll be hard for them not to score as the Nighthawks defensive frailties continue. We'll need to see a significant change in performance from Merseyside if they're to hold off a Wolves offence that especially knows how to turn it on in the second half. Wolves to win.
Premiership South
Written by Nick Wilson-Town
London Blitz vs Bury Saints
No Rose this week, so I'll do my first to cover the southern half of the top tier in her absence.
First on the slate in what's set to be a busy week in the Prem South, the Bury Saints return from a three-week break to take on the London Blitz.
The Saints were on the wrong end of a fifty burger beat-down the last time these two teams met, way back in Week Two, and Bury's season only really got tougher from there. Between limited recruitment, injuries, and player drop off, the Saints have struggled for numbers all season long. Still, they've continued their recruitment efforts throughout the season and hopes are they should return from their batch of byes at least capable of fielding a roster that can mix it up in the top tier…
…Just perhaps not against one of the big London sides like the Blitz.
London come into this one following a bye, and eager to gain momentum as they build up to their crucial season-closing second leg against the Warriors. Unless the Saints have managed to recruit a score of studs during the last fortnight, odds are this game's going to be one-way traffic.
However, if Bury can at least tough it out through this game without any key injuries they do at least round out their year with some less gruelling and a win or two before the year is out may not be beyond them? They're still in with something of a shot of saving their top tier status.
---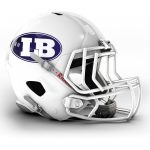 London should take this one comfortably, but for the sake of making the rest of the Prem South interesting for the remaining few weeks, I'm hoping the Saints have been able to rebuild a little in their break and we see a slightly more modest scoreline than last time around.
Farnham Knights vs London Warriors
London Olympians vs Bristol Aztecs
In what's likely to be one of the more competitive fixtures this weekend, at least in the top tier, we see the Olympians host the Aztecs, with the Bristol side returning fresh from almost a month-long break, while the Os look to bounce back from a hefty loss to the Blitz in Week Eleven.
The Aztecs took the first meeting between these two teams, way back in Week Three, 20-7, and have since gone on to put in dominant performances in every outing not against teams named Blitz or Warriors.
Still, it's an important fixture for the Os if they want to stake a claim as a contender in the top tier once again, as a win here (by at least 14 points) would put them in a strong position to oust the Aztecs from their 'traditional' #3 spot in the Prem South.
---
It's the O's fifth straight, and final, home game, so look for them to be gunning for this one, but on paper it's tough to see them being able to keep pace with an Aztecs side that posted more than 60 in their last outing against Farnham.
Comments
comments