BAFA NL Division One – Week Three Power Rankings
With our Editor-In-Chief currently tucked up in bed with a bowl of chicken soup and bottle of Lucozade, he's in no fit state to appear in front of the camera, we've been forced to pull up a pot of ink and a quill, and write it down just like our forebears did.
10. Ouse Valley Eagles (=)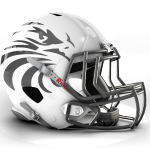 This lowest spot in our rankings was the source of fierce debate amongst our team, but we stuck with Ouse Valley above a host of other honourable mentions. Not many saw their opening day victory over South Wales coming, but they'll need a good result against Solent this weekend to hold onto their place in these super-competitive rankings.
9. Yorkshire Rams (=)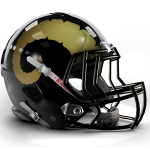 After their humbling against the Vikings, the Rams charged back to lay the smack down on the West Coast Trojans. A 41-12 victory is impressive against anyone, but that 3-0 defeat to the Vikings leaves us with some lingering questions about the Rams.
8. Newcastle Vikings (=)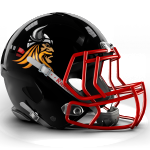 The Vikings have an impressive set up, but we've seen them in very limited action so far. Small as it was, their 3-0 victory over a heavily favoured Yorkshire Rams was a good quality win that set tongues wagging. We next see them in Week 5.
7. Cambridgeshire Cats (New Entry)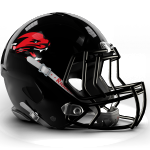 Whew. Trying times in Cambridgeshire, having played in all three weeks so far, and no sign of a rest this weekend either. Not many would have been surprised with an opening day loss to the Exiles, but since then, they've beat the Olympians and Gladiators with ease. Will their momentum last against the Hornets in Week 4?
6. Leicester Falcons (=)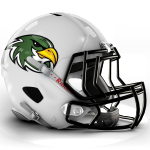 Leicester hold onto their place despite being one of Britball's late starters. Everybody is aware of their 2016 season, and every team in the division will be nervously keeping an eye on their game against the Coventry Jets this weekend.
5. Kent Exiles (
↓ 2

)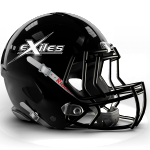 It was all supposed to be so easy for the pre-season favourites. The Bury Saints were out of the way, and the Exiles were the heir apparent. The Hornets issued the Exiles with a massive wake up call in Week 3, and they'll be taking a vulnerable Olympians much more seriously in Week 4, we're sure.
4. London Hornets (New Entry)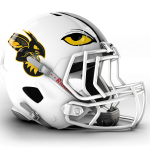 There have been whispers all pre-season around DC Towers regarding the Hornets, and now we all get to feel really smart about ourselves. Perhaps it shouldn't really be a surprise based on their undefeated season in Division Two, but very few expected them to take the biggest scalp in the division in their first game.
3. Sussex Thunder (
↑ 1

)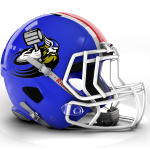 The Thunder derailed the Oxford Saints hype train, before embarrassing another well thought of outfit in Week 3, shutting out the hosting Solent Thrashers. The Thunder have gained an early advantage in what looks to be a very competitive SFC1 Central.
2. Manchester Titans (=)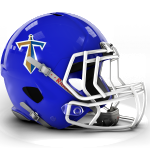 We had a good feeling about the Titans in pre-season, and they delivered in a big, big way. Travelling to Doncaster, who played post-season football in 2016, and winning 41-0 is a real statement of intent by the Titans. We see them hanging around the top for a long, long time.
1. Sandwell Steelers (=)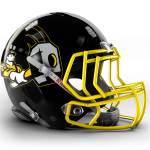 Whilst some might've got carried away with predictions after their 71-0 season opener, the Steelers had a more subdued Week 3 in their local derby. However, they still put up 32 points whilst conceding none, with every third of the team making big plays again. We don't see anybody knocking them off the top before they play Leicester in Week 5.
Comments
comments