BAFA NL Division Two – Week Three Power Rankings
Our dashing Editor-In-Chief's make-up artist is out of the country this week, and he simply refuses to appear in front of the camera when he's not glammed up. As such, we took it upon ourselves to pull out our typewriters and make sure you don't miss out on your weekly portion of power rankings…
10. Leeds Bobcats (
↓ 5

)
The Bobcats are still lapping up the sweet, sweet milk of their 2016 season when it comes to our power rankings. We'll finally see them play in Week 4, and we're expecting nothing other than a big win in their season opener.
9. Bournemouth Bobcats (New Entry)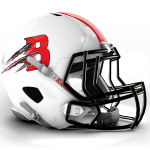 The second of the back-to-back Bobcats in our rankings, the Bournemouth variety leap into our top ten after pasting Hastings 55-0, to bounce back from an opening day defeat they might not have expected. They face the biggest test of their season next week, travelling to the leaders Hertfordshire.
8. Portsmouth Dreadnoughts (
↑ 2

)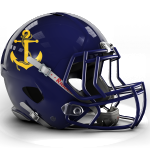 You can't say Portsmouth haven't been steady this year. They might not have set scoreboards on fire, but two wins is two wins, and with the Cheetahs as divisional rivals, teams will need every one of them they can get.
7. Gateshead Senators (New Entry)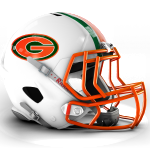 We couldn't ignore them any longer. While they might not have played against any real challengers just yet, putting up 42 and 48 whilst giving up just 6 in each contest is worthy of our praise. They face new boys, the Morecambe Bay Storm in Week 4, a team who just narrowly missed out on a place in our rankings themselves…
6. Bristol Apache (
↓ 4

)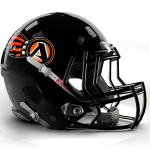 Dropped four places after a win? Perhaps they can feel a little sore, but our team thought the Apache had been ran a little too close for comfort by the Swindon Storm, who they allowed back into the game, giving up two touchdowns in the fourth quarter. They've got a few weeks to correct any mistakes, as we don't see them in action again until Week 6.
5. Shropshire Revolution (↑ 3

)
Shropshire benefit from fevered discussion amongst our correspondents. So far the Revolution have been putting up points for fun (81 over two games) and while they haven't been watertight so far on defence, they rise into our top five. At least for this week… Week 4 sees them travel to the dominant Chester Romans.
4. Wembley Stallions (=)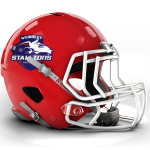 Another team with just one game so far, but the quality of the win means they stay fixed in the top five for now. Get a win over the East Kent Mavericks next week, and they might see themselves enter top three discussion.
3. Cornish Sharks (↑ 3

)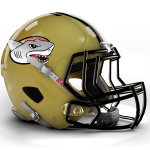 The Sharks and their divisional rivals the Apache were hot topics at DC Towers, but in the end, we thought we might be underestimating the Sharks a little. Two clean sheets and a comprehensive victory over the Swindon Storm sees the Sharks get a little Power Rankings back payment.
2. Chester Romans (↑ 1

)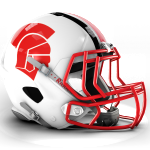 We've only seen a brief glimpse of the Romans this year, but it was more of the same from last year, Chester shutting out Crewe 68-0. With the Apache perhaps showing a few cracks, the Romans move up without playing a game.
1. Hertfordshire Cheetahs (=)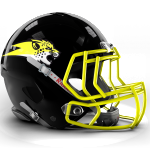 No change at the pinnacle of Division Two. Some might question the value of their opening day 63-0 beatdown of Hastings, but nobody could question the fifty-burger they put on the Berkshire Renegades, who last year were playing in the post-season following a divisional championship.
Comments
comments