BAFA NL Predictions Week Eight – Division Two
The National Leagues is back for another week, with all conferences in action this weekend. Unfortunately, we've suffered another postponement wing to BAFRA availability (the third such occurrence this season), but there's still plenty of 'ball to take in!
NFC2 North
written by Matthew Davies
Clyde Valley Blackhawks vs Aberdeen Roughnecks
What's happening in Wishaw?! The Blackhawks sit at 2-2, having opened the 2018 season with a narrow win against Dumfries, before a loss to Aberdeen and dropping the return leg with Dumfries emphatically to fall to 1-2. Their fourth encounter saw them get back to winning ways but even then, a 10-point win over a shambolic Trojans team who have seen game day squads as small as twelve players this year, was hardly convincing.
Despite a healthy roster, CVB seem to struggle to get players there on game days, particularly when losses start to pile up and this won't serve them well as they move into the second half of their schedule. On the other hand, what about the boys from the granite city? Sitting top of the pile at 3-0, despite some clown from Double Coverage saying they'll lose most weeks, they've already beaten everyone they'll face this season and will be confident of keeping their record in tact as we move into June. Steady, if not spectacular scoring and stingy defense have put them in a strong position coming into this game and the key thing for their coaching staff will be keeping players focussed on the task at hand.
---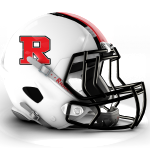 I think the Wishaw slide continues and the spoils head north. Aberdeen to win
NFC2 Central
written by Stuart Dick
Chester Romans vs Morecambe Bay Storm
The Chester Romans will be looking to go to 4-0 with a win over the Morecambe Bay Storm – who have struggled in their sophomore year in the National Leagues, sitting at 1-3.
The Romans recorded their third straight win – but have only played six quarters of competitive football this year – beating the Halton Spartans 30-0 before picking up a comprehensive victory in one half against the Carlisle Sentinels, winning 41-0 with the Sentinels bringing a squad of between 15-23 to the fixture. So, Chester sit 3-0, but I'm sure the majority of their players would have rather have completed three full games – and if they had they'd still be 3-0 – and probably have a much higher points differential.
Head Coach Levi Edwards commented on their social media channels that they will have to be careful with the Morecambe Stay Storm who 'do some unique things' on offence – also mentioning the Storm's physical defence.
Meanwhile, the Storm will be reeling on the back of another heavy defeat at the hands of the surprise package of the division (if you take the Walney Terriers history into account) – the Furness Phantoms. Much like the first fixture between the two sides – the scoring was close early on, with Morecambe Bay taking an 8-0 lead. The Phantoms then took control – which you can read below in the next prediction. On the plus side, Morecambe Bay score points on offence, averaging exactly 20 points per game. The problem is they have a bottom five defence in Britball Division Two, and they are up against a team that's scoring at a rate of 46.7 points per game – and they've yet to concede a point.
---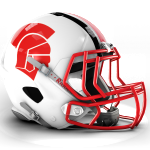 Chester Romans ease to 4-0, but they do give up points for the first time this year.
Halton Spartans vs Furness Phantoms
A big clash in the play-off race as the 2-0 Furness Phantoms travel to the 2-1 Halton Spartans – defeat for the hosts would extinguish the post-season hopes of the Spartans in this writer's opinion.
Halton have dispatched of both Carlisle and Morecambe Bay it shutout victories, the latter called early thanks to a bad injury suffered by a Storm player (only a bruised spine……..I say only, get well soon.) There one defeat was a 30-0 reverse against division leaders the Chester Romans. It's difficult to gauge the Spartans – too good for the Sentinels and Storm, not on the level of the Romans. Are the Spartans destined to challenge and push towards the play-offs, or are they middle of the road side in a mismatched division – this game could be the tell-tale, even if it's close it'll show they can compete at the top of the division.
Furness, meanwhile, will head into the game full of confidence having racked up 111 points in two wins over the Storm. To put that into perspective – two seasons ago the Walney Terriers managed 65 points for the entire 10 game season – the Phantoms have surely got a shot at the DC Programme of the Year award, or at least most improved.
Last week they scored on offence and defence in the first half with Mark Turner and Tom Atkinson rushing for touchdowns, a fumble return for a score by Steve Soulsby and Quarterback Joe Allington throwing for one as well. Four more rushing scores – and a long passing TD – in the second half secured the emphatic victory. A thoroughly dominant offensive display in a 61-22 victory. The Phantoms won't be happy – however – to have allowed 35 points in two games.
---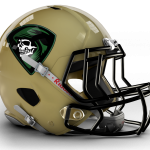 Furness win and move to 3-0.
NFC2 South
written by John Brady
Lincolnshire Bombers vs Birmingham Bulls
The Birmingham Bulls have come into this season in top form, with a solid three win streak and the fewest points scored against them in the conference. Currently riding at the top of the conference, they will look to be continuing their streak and putting up more points on offence, as any slip ups could see Staffordshire rising to the top spot based off points difference.
Meanwhile the Lincolnshire Bombers seem to have suffered a misfire in their past three games, with two losses to Staffordshire and an away loss to Birmingham. However, they showed promise in their last game, giving Staffordshire their closest game yet of the season with only 4 points between them. They will be looking to continue their progress and rally on their home turf against a team who they have already faced earlier in the year.
On paper this is an easy one to predict. Birmingham have the highest points for/against ratio in the conference, and this will likely once again show on the scoreboard, but don't expect Lincolnshire to take this lying down. It'll be a battle right to the end.
---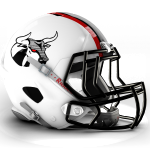 Birmingham Bulls to win.
SFC2 West
written by James Ogier
Worcestershire Black Knights vs Cornish Sharks
The Black Knights are coming off their first loss of the season, which was at the hands of the Torbay Trojans. It was a close knit affair that the Black Knights will be gutted about losing due to the W having been in their sights. Talking with players at Torbay, they say that the Black Knights were a tough side and I'm sure this sentiment is shared across the other teams in the SFC 2 West. QB Matt Cole has continued to show progress at his new position and worked well with Chris Jones throughout the day. Both Tom Tarundella and Connor Mulholland were able to have solid games which kept the Trojans to their lowest score at the time of writing. The Black Knights' squad are still healthy after three games and with a few new players having joined their squad, they are still looking strong and ready to continue their push for playoffs.
The Sharks' last game ended with their second loss of the season. Despite losing 18-28, the Sharks' defense did perhaps shock the Wyverns squad with two pick-sixes in the latter part of the game. While the offense is struggling, new QB Sebastian Sanders-Rivas has shown to have good pocket presence and one hopes that his OL can hold off the opposition long enough to allow him to make the right decisions.
---
The Worcestershire Black Knights are a strong, healthy team and I can see them avenging their loss against a small Cornish Sharks' squad. Black Knights to win.
SFC2 South
written by Nick Wilson-Town
Swindon Storm vs Portsmouth Dreadnoughts
Undefeated Pompey head to winless Swindon – but this matchup isn't quite as simple as it looks on paper.
Sure, Portsmouth are dominating with three shutout victories so far this season, but Swindon's 0-3 record belies a team that's more than capable of mixing it up in this conference if it can just 'click' a bit better… particularly on offence.
Dan Thorne has been leading the Storm rushing attack this year like a beast. They're putting up some nice yardage on the ground, but the other side of the offence simply isn't working right now – completing only a handful of passes against Bournemouth in Swindon's last outing – and allowing opposing Ds to adjust to the one-dimensional Swindon attack. Ultimately through their first three? The Storm simply haven't proven able to keep pace through the latter part of any of their matchups.
In contrast, while the Dreadnoughts offence hasn't exactly been lighting the scoreboard on fire – at least outside of their 60+ point win over Hastings – they've been consistent in their ability to put up points… and even more consistent in their ability to stop them.
Yet to allow a single point on the season so far, look for the South coast side to aim to continue their defensive dominance.
---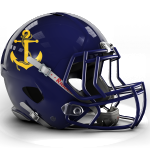 Last time these two teams met back in Week Three the Dreadnoughts took it 20 to diddly, and I wouldn't be surprised to see a similar scoreline in Swindon on Sunday.
SFC2 East
written by Nick Wilson-Town
Essex Spartans vs London Blitz B
Game postponed due to no BAFRA coverage.
Ipswich Cardinals vs Maidstone Pumas
The Cardinals, having started their season 2-0 with a couple of clutch wins, will be feeling rather shellshocked this week after coming-a-cropper against the Blitz B team.
The 55 to zip thumping will have been a tough pill to swallow for a team that had been building good momentum up to that point, and perhaps only goes to show just how large a gap the Blitz are opening on the other contenders in their conference.
Still, they'll take some solace in the fact that they have the perfect opportunity to bounce back this weekend against a team that's really struggled so far this season – the Maidstone Pumas.
Currently surrendering an average of 45 points a game through their opening three fixtures, the Pumas' woes are only exacerbated by the fact that their offence has been misfiring so far this year, I believe their solitary score of the season coming on special teams against the Sabres back in Week One.
Their shutout against the Blitz aside, the Cardinals have proven they can rack up both yards and points when given the opportunity – posting over 500 yards of offence and 55 points in their shootout against the Sabres. Don't be entirely surprised to see some big numbers here, too.
While it seems there's some good off-field work going on behind the scenes at the Kent programme, we're yet to see that translate into any success on the field, and odds are this is going to be a long, tough year for Maidstone.
---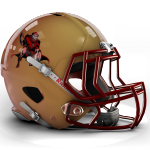 If Ipswich rediscover the offensive flair from the shootout win over the Sabres, this could get ugly. Fast. Cardinals for the W.
Comments
comments