BAFA NL Predictions Week Four – Division Two
Week Four already? Four of six conferences are in action across Division Two this week. Will the Bulls continue their unbeaten run? It's time for our correspondents to take a look at the action…
 NFC2 Central
written by Stuart Sick
Morecambe Bay Storm vs Carlisle Sentinels
Two 0-1 side face off in a crucial early season game between the heavily fancied Morecambe Bay Storm and the Carlisle Sentinels. The Storm gave up a fifty burger to the newly named Furness Phantoms in Week One – before the Sentinels suffered a shutout defeat at the hands of the Halton Spartans 38-0. With just three games in the Division to this point, is it too early to call this a must-win game?
The Storm romped into the National League with a play-off in their first year but suffered a massive defeat in their season opener against the Phantoms. It was close early on, but the Phantoms romped home to a 36 point win. The Storm have a lot of talent on both sides of the ball and will be looking to put the season opener behind them. Quarterback Chris Mayne has the experience to lift his offence and has talent around him including one of his favourite targets last year Dion Feather. Defensively they'll need to sharpen up after giving up 50 points to the Phantoms, and should have a good opportunity to correct some of their issues this weekend. Last season they played the Sentinels just once but put up 46 points in a shutout victory.
Meanwhile, the Carlisle Sentinels were unable to score in their season opener against the Halton Spartans, suffering a 38-0 shutout loss. The Sentinels offensive problems have been an issue for a couple of years now, they've only scored more than one touchdown in two of their last seventeen league games, both against the Northumberland Lightning who have now merged with the Newcastle Vikings. You have to go back to the 2015 season to see the Sentinels muster more than 7 points before that. If they are ever going to put on an offensive show, could it be against a Storm defence that gave up 50 points a few weeks ago.
---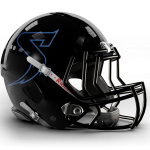 I'm not sure they will, I've got the Morecambe Bay Storm in this one. I have fact checked, so it should be right this time.
NFC 2 South
written by Nick Wilson-Town
Birmingham Bulls vs Lincolnshire Bombers
Brum took a win against the Railroaders in their last outing, but as Crewe themselves were quick to point out? It perhaps wasn't quite the steamrolling many were expecting!
While the D posted its second shut out of the season (Crewe scoring off a punt return), you'd've looked for a more productive performance from the offence, for a team that at the time was ranked #1 in our Power Rankings…
As it is, Brum slipped a little in the rankings despite their win, and in truth this weekend's fixture against the Bombers is likely to be their first true test in the bottom tier – facing a Lincolnshire side that missed out on postseason action last season by the narrowest of margins!
Yes, with the various departures through realignment and promotion, Lincolnshire oddly found themselves in a promising position coming into 2018, as one of the three favoured teams to take the vacant post atop the NFC 2 South.
While they may be without a win, or indeed a point, in their campaign so far, they put in a very competitive showing in Week One against a Surge side that have since looked dominant (topping the Week Two rankings), all expectations are they'll be a tougher challenge than either of the Bulls' two challengers thus far.
While it's tempting to pluck for the underdogs in this one, it's a tough ask to pick a team that hasn't scored any points on O over a team that's conceded none on D.
---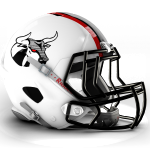 Expect a hard-fought contest, but I'll take the Bulls by a smidge.
Crewe Railroaders vs Humber Warhawks
As Crewe made very apparent on their fan page, they did not get utterly steamrolled by Birmingham as our correspondent, Joe, predicted. They only got beat by a large margin, not a very large one.
But, credit where it's due? It's worth noting that even this early in 2018, we're seeing 50 Burgers being dropped on teams that should, in theory, be in peak form – there hasn't been time for players to get banged up or roster sizes to drop to dangerously low levels… (or, you'd hope so anyways!). As such, the Railroaders can rightly take some positives from their Week Two defeat, especially in comparison to particularly poor day in the office their upcoming opponents were experiencing at the same time…
Yes, Humber had a rude welcome to 2018, with preseason faves for the Northern-Southern title, the Surge, dropping a 53 to diddly win on them.
Still, the one silver lining is that their lone win of their 2017 campaign came against the Railroaders last year, so they'll be hoping to bounce back strong this weekend, lest the conference as a whole start outpacing them.
Neither of these teams are really expected to be contesting postseason berths this year, but matchups such as this are a great chance to be competitive, rep less experienced players, and one break-out performance could be the momentum builder to get a season onto the right path.
---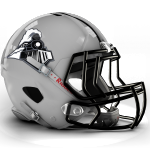 Given performances so far? We'll take the Railroaders to put their season back on track ahead of the two teams meeting one another again in Week Six.
Knottingley Raiders vs Staffordshire Surge
The 2018 schedule has certainly provided the Knottingley Raiders with something of a trial by fire, as they opened their campaign with the Birmingham Bulls, who were playing mid-tier football last season, and are now following up with Staffordshire Surge – currently topping our Power Rankings at time of writing!
Yup, a one-win rookie campaign won't have given the young team much momentum heading into their second season, and that probably hasn't been assisted all that much by the side-shift of the Raiders from the NFC 2 Central into the South where they lack familiarity with pretty much any of their upcoming opponents.
Still, if they can 'weather the storm' of facing down two potential promotion contenders in their opening brace of fixtures, there is hope for some competitive showdowns as the season progresses, so long as the Raiders find some of the offensive form they showed flashes of last year, where -despite their lack of notches in the win column- they at least weren't ever entirely shutout, and even managed a 50Burger of their own on one occasion!
Sure, Coach Wyse and the Surge should feel pretty confident coming into this game, but if the Raiders can find ways to get the ball moving against a Staffordshire defence that's yet to concede a single point? That'll be a torch to carry into the latter part of their campaign.
---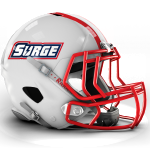 Surge take it, but by a more modest scoreline than some might expect.
SFC2 West
written by James Ogier
South Wales Warriors vs Jurassic Coast Raptors
It may have not been pretty, but the South Wales Warriors won their first game of the season against the Somerset Wyverns three weeks ago. This would have been a refreshing game for many at the Warriors camp due to it being their first game that the team has won since June 2016.
South Wales looked to dominate the game early against the rookie squad as QB Max Ayoul connected to Max McNeill-Smith for a touchdown. RB Daniel Abruzzese managed to run the ball in to secure the two-point conversion. The rest of the game then became a defensive battle as both teams prevented any more points from appearing on the scoreboard. In the final moments of the game, South Wales Warriors allowed the Wyverns to sneak a touchdown through the air – finishing the game victorious 8-6. Whilst the Wyverns are likely tougher than other rookie units who tend to join the league, one would have expected DC's conference favourites to have had more touchdowns as the game finished. Though, it was the first game of the season and the rust needed to be shaken off. With the Warriors having an experienced coaching staff and plenty of depth, I have no doubt that they would have made important tweaks to their offense, over the past few bye weeks, to ensure they come out firing this Sunday.
Head Coach, Geraint Roberts, gave a nod to the Wyverns for a tough game and discussed their feelings towards their first home game of the season:
"Somerset gave us a great game and didn't stop fighting for the full game. We've had a few productive weeks of trying to put right the things that didn't work against Somerset. We're looking forward to playing at home on Sunday and playing another new opposition for the first time.".
The Raptors had a tough opener against the Worcestershire Black Knights. They looked as though they were holding their own well until starting QB, Sean Tapping went down in the first half with a broken ankle. David Laleye stepped in at the role and kept the Raptors fighting in their first game of the season. Having a small squad, this requires many players to play both ways and Iron-man Ben Gibson played LB and FB to help make some pivotal plays. The rookies that the squad picked up this season managed to show off their skills on the field and impress the coaching staff. There's no chance that Head Coach Mark Newell will allow his squad to write this season off now that their quarterback is out. They've had three weeks to make any changes to their offense so that it works for their new quarterback and more opportunities to prepare their rookies.
Speaking to Coach Newell, he talked about the Raptors' fighting spirit and how they won't back down to the Warriors:
"We've had some good practices, but we're still a small squad playing ironman football so every game is a challenge. The Warriors have got size and numbers on their side so it's going to be tough, but our guys are fighters and we don't plan on being bottom of the table by the end of the weekend."
---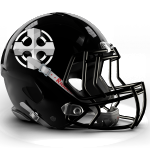 Both teams have had plenty of bye weeks to iron out any issues that they may have had in their previous games, but I feel that with their depth and experience at higher levels, the Warriors will come out on top. Warriors to win.
SFC2 South
written by Patrick McAleer
Hastings Conquerors vs Hertfordshire Cheetahs
Game week is finally here for these 2 teams, after watching the rest of their conference getting their seasons underway over the last few weeks. Both sides will have different aims for the season ahead, but will have that same goal on Sunday.
With Maidstone moving out of the conference and all teams around them having playoff aspirations, Hastings could have a long season ahead of them, but I don't expect them to lie down. After pushing their recruitment drive and adding some new talent, I'm sure they'll want to ruin the party for the teams around them. Hastings have had a busy pre-season, with games against the East Kent Mavericks and London Blitz B, so plenty of opportunities for the rookies to be ready for this one on Sunday.
With Defensive MVP Langa Manyoba returning to the DL, the Conquerors will be relying on him, along with MLB Ryan Gunningham and OLB Callum Bamford to make plays on defence. TE and last year's Offensive MVP Dan Lock will be the man the Conquerors look to to move the chains, while they are pleased to have RB Oliver White returning to the team. With lower than hoped numbers turning up against the London Blitz B, they'll need this to improve or it could be a long season ahead for the side.
Hertfordshire come into this season after wondering what could have been last year. After starting 7-0 and defeating eventual champions Berkshire, they limped to a 7-3 record, before eventually being shutout in the playoffs to the Wembley Stallions. Injuries hit the offence hard, with their QB and RB group all going down, so now they're looking to finish what they started.
New HC Craig Barnes has the luxury of choosing between 2 strong QB's in Martin Brown and Junior Britbowl Champion Jake Barnes, a dilemma that would have helped last year, but is now likely to continue throughout this year. Elsewhere the Cheetahs have talent coming out of their ears, with RB Adam Adeniji returning to the team and running behind former GFL lineman Stuart Butcher, while adding Sheffield Sabres star WR Rowan Huggins to the line-up. After a changing of the guard on defence, due to retirements and injuries, last year's rookies and the newly recruited ones will need to step up. With the exciting CB duo in Tirell Jeffers and Charles Quincy, along with the ball hawking safety pairing of Ben Brown and Jason Scurfield, expect this to be a tough defence to score on.
---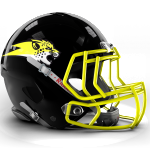 The Cheetahs will conquer Hastings in this one.
Comments
comments