BAFA NL Predictions Week Six – Division One
The middle tier sees all four conferences in action this weekend, kicking off on Saturday with the Thunder hosting the Apache – can the Bristol side dodge a burger for the first time this season?
NFC 1 North
By Nathan James Sharrocks
Glasgow Tigers vs Gateshead Senators
The 1-1 Glasgow Tigers welcome the 0-2-1 Gateshead Senators to Scotland's second city, hoping to pick up another W in the division.
The Scotsmen beat out the Leeds Bobcats last time around, taking an unspectacular 20-6 win. They'll hope to get the offence firing and put up more points, with the running power of Steven Williamson and Robbie McGuffie a key weapon as proven last time out.
Meanwhile, the Senators will be desperate to pick up their first win of the year. A surprising tie against the Lancashire Wolverines and then a narrow loss to the Northumberland Vikings showed promise for the season, but then a heavy defeat to the depleted Wolverines in the reverse fixture last time out showed that the Senators may struggle to pick up wins in 2018.
The last time these sides met in Glasgow it resulted in a 0-0 tie! I can't see that happening again, but it will be a close-run thing.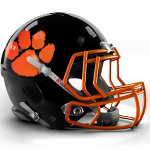 If Gateshead's defence improves then they'll snag the W, but I can see Glasgow's run game proving too powerful. Glasgow Tigers to win.
---
NFC 1 South
By Grant Dean Lawless
Nottingham Caesars vs Coventry Jets
Coventry travel to Nottingham hoping to do better than the 28-0 loss to the Caesars two weeks ago. Until holiday caused a change in quarterback, Caesars were without a score in the previous four games.
Nottingham should continue to lean on the strong arm of Simon Denning, as he knocks the rust off from playing only flag in the past few years.
The Caesars' defence found no trouble in limiting the Jets attack. If the Burgundy Fire continues to dominate the run game, the Jets will be forced to air the ball out, risking turnovers. Success of the defence may lie on the shoulders of sneaky-athletic linebacker, Ashley Matthews, who is also being used at fullback.
Hoping to stay in Division One, the Jets must get a result in Nottingham. No wins though in the previous four games against the Caesars, who seem to have their number in recent years.
Even if they do lose, they will still have hope of remaining in the conference with the Doncaster Mustangs also struggling to keep pace in the conference so far.
Something will have to change though – the Jets need to find a playmaker if they have any chance of staying up. Silvio Amato was utilised well by the Jets in their recent outings, getting the ball his way often, but unable to make a big break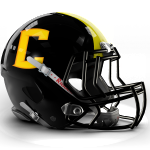 Nottingham to do the Double.
---
Shropshire Revolution vs Leicester Falcons
Shropshire had a cracker in their last matchup where they narrowly lost the Steelers. They had an opportunity to snatching the win when they got a score inside the final minute, opting to go for 2 and the win, rather than settle for a tie with the PAT.
They will have no disillusionment about where they stand in this conference, playoffs are within their reach, but they will have to fight for it. Putting up a #50Burger and a shutout in their first two games, they will have a much sterner test against the Leicester Falcons.
The Falcons have come out flying this season and I expect them to pick up where they left off three weeks ago. They really got going against the Caesars who just weren't able to compete with their East Midlands rivals. Forceful running from the Falcons, behind their cascading Offensive line is all that they've needed so far this year. I don't see anyone in this conference doing much to extinguish this fire.
Hopefully this game will be a little more gripping than the one-sided affairs of the last two Falcons fixtures. The coaches will have to warn against complacency, as I believe this is the only thing that could beat the Falcons on Sunday.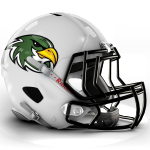 I can't look past the dominant running of the Falcons. Nobody has managed to stop their sweep yet, I don't think it will be done in 2018.
---
SFC 1 Central
By Chris Fox
Sussex Thunder vs Bristol Apache
In what will certainly be a spectacle that some in the Britball community might envy, the Sussex Thunder will host the Apache for 'Saturday night lights' matchup. It's times like this that I for one wish the sport had the resources to broadcast games, but as usual I'll have to settle for watching the @SussexThunder twitter feed.
The Thunder themselves hope that this is the point in the season where they go back to their usual way of dominating everyone that they face.
Last weekend they faced OVE for the second time and their 14-3 victory was anything but spectacular.
Head Coach Ian Ellis said
"It certainly wasn't pretty, but we just about managed to do enough to get the win. Yet again our defence stepped up and held a tough Eagles team to just a FG."
A 52 yard pick-6 by CB Sean Lewis opened the scoring but from there the defences were left to duke it out until the final seconds of the game when Sean Lewis, now under centre, connected with TE Sergey Kuzmin for a 26-yard touchdown over the top of an eight-man blitz. Both sides did have opportunities to score points but stiff defensive showings meant they were denied – Sussex were picked off in the endzone and OVE failed to convert a 4th and goal from the 5 yard line.
Bristol have been bitten hard by the injury bug at the start of the season, and with their first five games all being away and played over only sixweeks there isn't much space for them to get players cleared.
The Apache general manager, James Talbot, had this to say about their loss to Solent
"It's clear we have work to do, but travelling with seven linemen on both sides of the ball was always going to make things difficult for us. Luckily we have several players willing and able to step in.
We're looking for a step forward this week. We made some good adjustments in the second half but injuries took their toll."
This is the second time that the Apache have been on the receiving end of a 50+ point loss but in both instances they've felt the scoreline hasn't reflected their ability. They have the opportunity this weekend to face a team they've not faced in recent memory, and coming in with a clean slate they can use what they've learned in their last two outings to put forward a scoreline that does reflect what they can do.
Although Sussex haven't been the offensive powerhouse we'd come to expect in recent years, their defence has been as stifling as ever. Bristol seem to be taking their time adapting to life in Division One but each weekend and each game is an opportunity for them to steady the ship.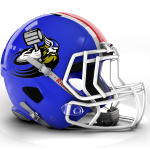 Unfortunately, I can't see it being this weekend, in unfamiliar surroundings against an unfamiliar team and in an unfamiliar setting playing on a Saturday night, I believe it will be the home team who end the game victorious.
---
Solent Thrashers vs Oxford Saints
The Thrashers have had a great start to the season. Winning their first two games and sitting at the top of the SFC 1 Central is an enviable position but HC Steve Rains is not willing to let up:
"Oxford will certainly be coming to us with a point to prove after an unexpectedly slow start to their season. They are a strong team and our win up there was hard fought – we expect nothing less in the return.
We gave up too much on Special Teams when we visited them and with Chris Howard now installed as our Special Teams Co-ordinator we will need to do better – his first game in the position this week saw us perform much better in that area and the 22 points that came off that phase was significant.
We are continuing to build the squad with some important additions over the last couple of weeks – that depth is key given the tough schedule we have coming up.
We were missing two starting O Linemen on Sunday against Bristol but you wouldn't have known it as the guys that came in did brilliantly.
As always we are taking this season one game at a time – we are fully focused on Oxford and know we need to be at our best if we want to win it."
Oxford made an improvement on their first game, but getting a tie rather than losing still means they've got a lot of ground to make up on the leaders in the confernece.
The worrying thing is that the Saints were leading in the fourth quarter against Berkshire, but were unable to put the game away by controlling the ball and the clock, allowing Berkshire to equalise with a 54 54-yarduchdown run down the sideline.
When they travel down to Solent this weekend they will need to be prepared to not let opportunities for victory slip through their fingers with sloppy plays.
It's only been a couple of weeks since these two met, but Solent have been the more explosive of the two in the interim and I believe that they have the ability to continue that on Sunday.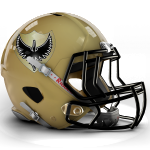 Expect it to be close but Solent to do enough to finish on top.
---
Berkshire Renegades vs Ouse Valley Eagles
Well, the Renegades have made quite the entrance on their return to Division One football!
They've had a comfortable set of fixtures at home, this is their last of four straight. They are yet to lose at home, with their tie against Oxford being their only stumble so far.
Head Coach Paul Gordon was kind enough to speak to us in the led up to the game:
"The club has been focused on preparing for the challenges of playing Div 1 football. Many of the teams this season we have faced the last time we played at this level so I am fully aware the stiff competition these teams will offer.
HC Neale McMaster will make sure his Eagles are ready and have a made a good account of themselves in the two games they have played this year. Sunday should be another great game for two football programmes with high aspirations this year."
The Eagles may have looked at their schedule when it was finally announced and actually have expected to be 0-2 at this point anyway with how good the Thunder were last year.
Although that has come to pass, it hasn't been in the fashion anyone expected. Club Chairman Mike Dilley praised the performance of his team,
"Sunday's game against Sussex was really good team performance and particularly by the defence. Sussex went 10-0 last season for a reason but we've run them extremely close in both games at the start of the season and we're looking to carry that performance into the Berkshire game this weekend.
They've had a really strong start to the season so I'm sure it'll be another competitive game and one we're all looking forward to."
Two hard-fought games where the Eagles defence has been outstanding. A turnover in the end zone and a forced fumble inside their own 20, the Eagles D kept the game close.
Unfortunately, the only points they were able to score were from a field goal, even when they make trips into the red zone. It's this inability to finish drives that they'll need to get past before they can win.
Berkshire can talk about their high aspirations till they are blue in the face, because let's be honest – they're proving it on the field. On the other hand, OVE have been on the receiving end of some bad luck this year and unfortunately for them I don't think breaking that streak in this fixture.
Berkshire Renegades get to add another scalp before the bye week.
---
SFC 1 East
By Stewart Hill
Wembley Stallions vs East Kent Mavericks
It's safe to say an interesting and close prediction this week, as we have both the teams come up from Div Two last year. It's a newbie face off!
After a hard loss against the Kent Exiles in Week Four, the Mavericks are hoping to make a comeback after the absence of their starting DBs. With their return this week, Head Coach Glenn Lindley predicts that their defence against passes will be tighter this week.
With the Stallions having played three games and the Mavericks only two, their players should be better rested, especially after the loss the Stallions faced previously against the Cambridgeshire Cats; this could be their chance to come back from their 0-2 record.
As for the Stallions, who are currently placed one position above the Mavericks, the odds are in their favour, winning one of the three games they have been played so far. If we take a look back to the 2017 season in Div Two, the Stallions had a flawless 10-0 record to speak for them, with only 63 points against them – including two wins against the Mavericks.
While the Mavericks do have some very well rested starting DBs returning for them this week, #DBlove, however, we are looking at over half their defence being fresh to the world of Britball, with a lot of learning still ahead of them.
The Stallions have one win under their belt so far in the 2018 and its safe to say, they know what they're doing with the Mavericks after two wins against them last year.
While this is a relatively close one to call, I do feel there is a slight advantage to the Stallions who have proven more able to mix it up in the middle tier so far this season.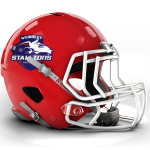 I'm backing them to make their 1-2 record 2-2 this week. Wembley Stallions to win.
---
London Hornets vs Colchester Gladiators
Another difficult prediction this week, looking at the results of both teams previously in the season, it could go either way.
The Gladiators came in strong at the beginning, with a 2-0 record after Week Two, starting off on a high; a big difference after last season.
However, with the loss of starting QB Rob Wickham and a series of injuries to other key players on the team, we can see there is a lack of depth for the Gladiators offence to play with.
Against the Hornets previously, the Gladiators defence played fantastically, with the D line proving to be a nuisance for their O line. However, with this being said injuries are proving to be a force against them. I'm sure if the Gladiators can pull together and work for the first touchdown, the rest will follow, especially after flustering the Hornets coaching staff last season after a two touchdown lead.
The London Hornets had a very casual start to the season, having two weeks out to watch their opponents and gain knowledge. However, in their first battle against the Wembley Stallions all was lost and I'm sure was a kick in the teeth after watching them lose to the Gladiators.
However, they came back fighting and pulled it out of the bag against the Gladiators in Week Four with a 14-9 win against them. With a break last week to heal up, they will return bright eyed and bushy tailed this week to face the Gladiators once again. While both teams have fantastic defences, it could be that the lack in depth from the Gladiators will give the Hornets a slight edge.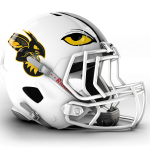 While a close call after taking all factors into consideration? With this current win streak against the Gladiators and the lack of their starting QB, I feel the Hornets will win this one. I have no doubt that with Head Coach Luke Box is behind his team, motivating them all the way, the Gladiators will fight to the end despite this.
Comments
comments