BAFA NL Predictions Week Three – Division One
A week off for the SFC1 Central conference as Division One enters its third week of action.
NFC1 North
written by Nathan James Sharrocks
Glasgow Tigers vs Yorkshire Rams
The Glasgow Tigers get their Division One campaign underway after the 8-1, Division Two Final-appearing season a year ago and they do so by hosting the current leaders of the NFC 1 North.
The Scotsmen will be eager to show their mettle early on, and a preseason warm up game against the Clyde Valley Blackhawks has shown them to be in decent shape for 2018. Can they emulate other Divison Two promotion teams and get off to a roaring start?
Meanwhile, the Rams go from a local rivalry game in week one's shellacking of the Leeds Bobcats to the longest journey they have to make in 2018. The 31-0 win will have pleased Yorkshire, especially with the power of the run game on display – three different backs on the scoresheet is always a good look – but they will want to open up the passing game too to compliment this.
---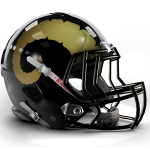 It's a long journey up to Scotland, but look for the Rams to keep focus and come out of this one with a close win. Yorkshire Rams to win.
Gateshead Senators vs Northumberland Vikings
A tie? Come on…
Gateshead got their campaign off to a rollercoaster start last week, against the Lancashire Wolverines. Up early, thanks to a pick six, they then trailed 7-19 at the half, only to come out storming and retake the lead and then lose it again, then take it again, then…tie. But the Senators should be pleased with the ability they showed to mix it with the bigger boys of the division and if they can mix their offence with a bit of a stouter defence then they could prove to be a surprise package in this division.
Meanwhile, the Northumberland Vikings will be chomping at the bit to get out of the gates fast in 2018, with a fierce clash against local rivals only destined to add fuel to that fire. They've prepped well this preseason, with a dominant showing against another North East team, the DC Presidents, coupled with a strong outing against the Leicester Falcons.
---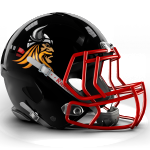 A win here will set them in great stead considering the Senators' tie with the Wolverines, especially considering the Vikings play the Lancashiremen in their first home game of the season.
For this one, it has to be a tie.
Nah, just kidding. Northumberland Vikings to win.
NFC1 South
written by Grant Dean Lawless
Sandwell Steelers vs Shropshire Revolution
Sandwell have had a bye week to check themselves after a disappointing opening day against the Falcons. Largely unable to get the ball moving apart from some screens from Varney to Davidson; the Steelers need to get the ball going in the direction of 2017 standout: Josh Lawrence, who was held to only one catch in week one.  Defensively, the Steelers were unable to keep contain on the Leicester backs, leaving the secondary getting overpowered by the dominant running game.
Shropshire, sitting pretty near the top of the table. One shutout, one #50Burger.   A decent start to the season. Coach Holtschke will be pleased of his offenses Week Two performance against the Doncaster Mustangs where they came out firing against the South Yorkshire outfit.  It's all relative though, Sandwell will be a different test to what they've faced already this season.  This is looking like a playoff matchup that the Revs will be up for.  In a pass orientated offence: if the rain stays away, they should be able to put up some scores on Sandwell.
---
Is it an upset if you think a 2-0 team is going to beat out a 0-1 team? In this case, it will be.  I've got faith in the Revs to be able to go 3-0 as they look to extend their unbeaten Run that dates back to July 2016!
Leicester Falcons vs Nottingham Caesars
The Falcons second-half push against Coventry Jets protected its spot atop the NFC1 South. Following a relatively slow opening half, the coaching adjustments during the break proved to be the difference. Dominant Running by Marcus Francis and Ashton Patterson saw the rack up first down after first down in the third quarter.
Driving the ball downfield, largely untouched, the Falcons found for the second week on the bounce, success off tackle. Defensively, the Falcons looked solid with a pick-6 ran in by safety, Taylor Brown; and another by linebacker, Femi Aina that was called back for a nasty peel back block.
Caesars find themselves 0-1 following a disastrous opening day shutout loss to the Shropshire Revolution. In horrendous conditions, the two teams combined for an unbelievable 7 first downs.
In recent years, the Caesars have been a defence first team. Often being kept in the game need only a few scores to snatch a victory. Caesars will look to get the offence firing through the running of their own American Scholar, NTU Renegades: Alex Cardenas. If they can get him the ball quickly into the flats, there's a chance he'll be able to dance his way through the Falcons fast flowing secondary.
---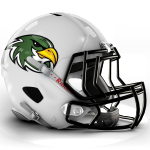 This one isn't going to be close. Leicester to use the same few plays that they've found success with the past couple of weeks. Big rushing TDs to the outside will be the order of the day. The big question is how many hurdles will Francis get this week after adding another two against the Jets!
SFC1 East
written by Nick Wilson-Town
 London Hornets vs Wembley Stallions
The remaining teams in the East kick off their season this Sunday, with the Hornets reuniting with their old Division Two rivals, the Stallions.
Wembley might have a donut in the win column after their Week One loss, but they were certainly no slouches in their season opener, pushing the Gladiators hard in a shootout… Those said-same Gladiators who are currently topping the East at 2-0.
As such, even without a win to their name we should be considering the Stallions as contenders in what's likely to be very contested conference, and they'll be gunning for nothing less than matching the Hornets' 5-5 record from 2017.
Their offence has a proven ability to put up points, but they'll also be wanting to shore up their D coming into this second match up.
Hosting the Stallions this weekend are their local rivals and a team they became very familiar with in Div 2, when the Hornets bested the Stallions in the race for promotion back in 2016.
We didn't hear a peep out of the Hornets in the preseason, so we've only really got last season's form to go off – a stingy defence, but an O that struggled to put up more than a handful of scores each game, and often saw the London side miss out on Ws by a score or less.
If the Stallions can put up a good number of points, it may be tough for the Hornets to keep pace.
---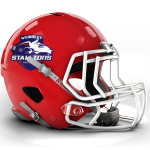 Given the results both last season and so far in 2018? Don't be surprised if every single fixture in this conference is a close run thing! But I'll gamble on the new boys to the tier to earn their credentials in Week Three with a narrow Stallions victory.
Cambridgeshire Cats vs East Kent Mavericks
The other newcomers to the conference, the East Kent Mavericks, kick off their life back in Division One, having been one of the beneficiaries of the league realignment during the offseason – hopping up a tier after finishing 7-3 last season.
They take on a Cats side that'll be frustrated to find themselves at 1-1 after winning in such an impressive manner back in Week One, and having lead by two scores, early against the Gladiators.
Still, Cambridgeshire have consistently proven to have a stingy D, and that could be key on Sunday when facing a Mavericks offence that was wildly inconsistent in 2017 – putting up fifty burger performances one week, before struggling to find pay dirt at all in some of their losses!
Hearing nothing from Mavericks during the preseason, we don't have a lot of information to work with. They saw some brief postseason action late last summer, but only a heavy loss to a rampant Berkshire Renegades in the first round of playoffs… so it's fair to ask questions about whether the Mavericks are as ready for middle tier balling as some of the other promoted programmes.
---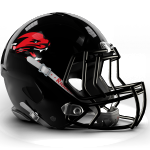 This whole conference is likely to be feisty, but at least until they prove otherwise, EKM are my pick to be the odd ones out this year and it'll start with a loss to the Cats in Cambridgeshire's third fixture in as many weeks.
Comments
comments