BAFA NL Predictions Week Two – Premier
The Premier North teams finally return to the field this week, with two games as the recently promoted Manchester Titans host to the 2017 Britbowl Champions, Tamworth Phoenix, and the East Kilbride Pirates host the Sheffield Giants.
Premier North
written by George Buksmann
Manchester Titans vs Tamworth Phoenix
The 2017 National Champions will kick off their 2018 campaign against the recently promoted Manchester Titans. The Phoenix capped off their undefeated regular season to become the first team outside of London to win BritBowl in a decade, but how will 2018 shape up?
There's been a shakeup in management at Tamworth, with Jason Scott succeeding Martin Hilton after he stepped down at the end of last season. Coach Scott will hope to continue with the Phoenix's winning ways and explosive offence, which put up 494 points in 2017.
Scott comes into 2018 on the back of a successful season with the Nottingham University Students who not only went undefeated in the regular season, but won the National Plate Trophy in convincing style 43-0.
Will this reflect on the field? It's always possible there could be a slight grace period as the team adjusts to a new management style, however with a wealth of elite athletes and a supportive coaching team I expect the Phoenix to pull through.
The Manchester Titans are the new boys on the block, after a successful 2017 season they beat the London Olympians 46-23 in the Division One National Final and were later crowned Programme of the Year 2017.
The Titans will hope to make an impactful start to their debut in the Premiership as they face off against the reigning champions, Head Coach Pete Birds won't let that distract the team though.
"Well, we've drawn just about the toughest season opener we could have hoped for with the BritBowl Champions Tamworth Phoenix at home on April 22nd. […] Our coaching staff does a phenomenal job of preparing the players for the games and we won't be intimidated by anyone, so we're hoping for a successful first season in the Premiership."
We've heard here at DC that the Titans played a competitive pre-season game with the London Blitz. While they did ultimately lose, the experience gained will be crucial as they step up to more premiere opposition.
---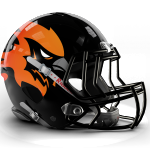 Manchester put up 379 points in 2017, alongside a sturdy defence that only conceded 105, however, it'll be difficult for them to run up scores on a Phoenix defence that only conceded 79 last year. Tamworth Phoenix to win.
---
East Kilbride Pirates vs Sheffield Giants
It may only be the start of the season for both these outfits, but this game could just prove crucial later down the line as teams jostle to avoid relegation.
The Giants have been hard at work with pre-season scrimmages against the Yorkshire Rams and Lancashire Wolverines to prepare for the opening game.
Wide Receiver Deivydas Merkelis joins the Giants from the Nottingham Caesars this season, they'll be hoping that a rapport develops quickly between him and former GB Quarterback Brad Thompson to establish another red-zone threat.
2017 was one of ups and downs for the Giants, they lost early in the season to EKP, but finished the season beating them 46-14. They also came close to toppling the Merseyside Nighthawks twice, but lost 35-31 and 38-37 respectively.
They finished 2017 ranked 4th in points for and 3rd in points against, and while they did finish 5th overall only an unlikely draw between the Pirates and Wolves separated the table as all teams finished with four wins.
Equally, the Pirates will be hoping for a much improved 2018. 2017 was not the season they had envisioned, as Club Chairman Amanda McDonald explains:
"(We were) disappointed with our results, but completely aware we were in a period of change and transition – a lot of big retirements or moves had hit fairly hard."
EKP will take encouragement from a whole host of successful junior players who are stepping up to the senior team this season.
"We've seen a lot of change in the off-season, all positive. Firstly, we've had nine junior graduates step up to senior – including DC catch of the year player Ryan Miller. As well as Ryan at DB, players joining us from Junior we expect to standout in their first year include Mark Stewart and Kyle Gold at DL, Craig Sanders at LB and Mark Alexander at OL. All of our junior grads are pushing for starting spots and add welcome depth all round," said Amanda McDonald.
In addition, they've reportedly recruited well from their rookie days as well as bringing in a handful of BUCS players from Edinburgh Napier Knights and Stirling Clansmen respectively, their active roster sits comfortably in the low 60s.
The Pirates finished 3rd last year and will hope to improve on that, the introduction of Mark Stewart and Kyle Gold should help to plug an arguably leaky defence which allowed 339 points, only topped by the relegated Lancashire Wolverines.
---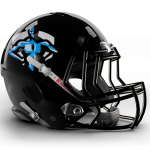 There will be no plain sailing here, expect a hotly contested and close game. Giants to win.
---
Premier South
written by Rose Wilford
Bury Saints vs London Blitz
The Saints have been hard at work focusing on their upcoming season, with some of their players leaving at the end of last season the team has had a few new faces join them this year. Some of the other new faces this year are the Saints coaching staff, with HC Jason Nowlin taking the helm from Chris Cantrell and Coach Justin Gulley, who played for the Saints last year taking over as Defensive Coordinator, the Saints have also recruited ex receiver Damien Clark who has taken on the WR coaching role.
Remaining in position from last year are RB Coach Steve Playford and OL/DL Coach Adam Copple. The Coaches have been preparing the rookies for the season, ensuring new philosophies from the coaching staff are being taken in. They have been focusing on recruitment, which has been steady, to help build upon the Saints foundations that have been set by previous coaching staff.
The team have a tough first game ahead, HC Jason Nowlin said 'This weekend is going to be a great challenge for our guys. The Blitz are a well established, well coached team. I'm excited to see how our guys respond going against one of the best teams in the country. I'm sure we will see our share of ups and downs but ultimately I think we will come out with great effort this weekend.'
The Blitz have had a good preseason, with training camp, a preseason scrimmage and general practice with the senior players stepping up and setting the tone. The Blitz team have built some depth in their squad this year, bringing in new players has allowed for some healthy competition.
Whilst their recruitment has been successful they have also managed to retain a lot of their players from last year as well as bringing in some of the Juniors and B Team. The team have however lost two of their starting running backs, Glen Toonga (to the Dresden Monarchs) and Kodjo Davis (to Helsinki Roosters), but with the additional numbers in all other positions feel they have a strong core group of players.
The team have some big names leading the pack this year, GB baller Oliver Bishop has been dubbed by coaches as a 'phenomenal leader' and has been helping some of the younger guys on the field. Blitz feel that although they have lost two of their RBs to Europe they still have a strong backfield, with returning players such as Conroy, Gabriel Quartey, Dwight Caulker to name a few all having starter quality.
Add these guys to their returning WRs, Jack Daley, Sam Rogers, Mike Aboujaoude, Kyle Jervier and Alex Laird and they feel their offense will be able to do some damage this year. Coach Duncan Burford said 'we're really looking forward to getting things kicked off. We saw Bury three times last year so we know they have some talent. But this week is about us and getting our season underway. We have a point to prove and want to set the tone early doors'
---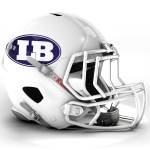 No easy way to put this. Blitz to win. Comfortably.
---
Comments
comments