BAFCA Convention 2018 Speakers – 25-27 May, Nottingham
Friday 25th May – Sunday 27th May
Free to all BAFCA Members. (Please book free places on Eventbrite)
Non-members can also attend, tickets available for £25+ booking fee.
The convention is a brilliant weekend to meet new coaches, take advantage of their knowledge and learn new skills.
Head Coaches and Team/General Managers make sure you get your new coaches to attend.
This event will be part of the new CPD opportunities offered by BAFCA.
---
Speakers
Dan Hawkins – HC UC Davis
Turned Boise State from a "school with the blue football turf" into a perennial national power as its head coach from 2001-05
During the Hawkins era, the Broncos posted a 56-11 overall record, which included a 37-3 record and 31-game win streak in the Western Athletic Conference
Boise State led the country in scoring (45.6) and total offence (501.5) in 2002.
Hawkins coached 20 All-WAC first-team selections, three All-Americans, and 10 players that played in the NFL
Coach Hawkins led the Broncos to four WAC titles, collected Coach of the Year honors in 2002 and '04, and ended the 2004 season as a finalist for the Paul "Bear" Bryant College Football Coach of the Year Award
Cody Hawkins – WR UC Davis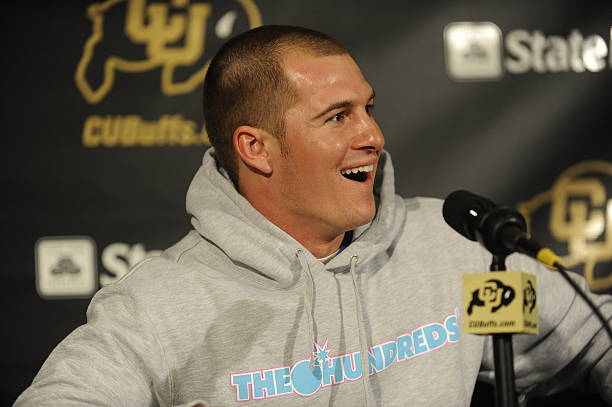 Hawkins joined UC Davis after leading Los Angeles Valley College to its best record in school history (11-0), a conference and state championship at its offensive coordinator and quarterbacks coach. Under his tutelage, LAVC averaged 43.3 points per game, with numerous players continuing their playing career at the Division I level.
Hawkins also brings an extensive knowledge of the game after learning from Washington head coach Chris Petersen, Ohio State head coach Urban Meyer, Texas head coach Tom Herman, former Boise State head coach Dirk Koetter, and former Montreal Alouettes head coach Marc Trestman.
In 2017, UC Davis finished as the top offense in the Big Sky Conference, which helped the Aggies set 46 new Big Sky era records, faced more ranked teams (or teams receiving votes) since joining the league, won five games against Division I competition, equal to the combined total from the previous three seasons, and won five Big Sky Player of the Week awards, matching the total from the last four years.
Jerry Brady – LBs UC Davis
Jerry Brady, most recently the co-defensive coordinator and outside linebackers coach at Los Angeles Valley College, joined the UC Davis football staff as an assistant coach, and will mentor the program's outside linebackers.
Brady becomes the fourth member of the 2015 U.S. National Team staff to join the Aggies. Hawkins served as the head coach of that squad, which won the International Federation of American Football World Championship. Recent UC Davis football arrivals Robert Tucker and Isaiah Jackson also served as assistant coaches for Team USA.
JB Wells – HC  Bowdoin College
Friend of the association and current Head Coach of the Bowdoin Polar Bears. Coach Wells has just completed his third full season in Maine, having been appointed in 2015. Prior to leading the Polar Bears, he was the Head Coach at Endicott College for twelve seasons. During that time he developed the Gulls into one of the top teams in the region, winning NEFC Championships in 2010 and 2013. Over his time at Endicott, Coach Wels accumulated a .640 win record.
---
Other Coaches include:- Toni Fuller – Women's Football, David Francis – Strength and Conditioning, Pete Laird, Jason Scott, Martin Hilton, Paul Cooper, Tony Stitt, Karl Wilkinshaw, Wayne Hill. 
This event will be part of the new CPD opportunities. So if you would like your coaching qualifications to stay up to date, this event is highly recommended.
Comments
comments