BUCS Division One Predictions Week Eight
Lots of fixtures in the middle tier this week as the conferences heat up in their contest for Premiership stardom!
Newcastle Raiders v Northumbria Mustangs
Way way back, in the start of November, you may recall our first upset of the year, when a Newcastle team, surprised a yet-again-fancied Northumbria squad, with a 38-20 trouncing that claimed cross-city honours. Since then however, their seasons have gone in opposite directions. The Raiders now sit at 1-3 and haven't looked anywhere close to reproducing their opening day form, with a pre-Xmas loss to Sunderland the biggest surprise of all.
Northumbria are probably the bigger surprise, the stunner against Newcastle was quickly followed by a more predictable loss to away to Glasgow. The 'Stangs have bounced back though, and sitting at 2-2, could potentially be the spoiler in the pack with both division leaders still to be played again at home.
Before they can do that though, they have to make history and put their bogey team to bed and get past a Raiders team who best we can tell they have never beaten before.
We're going for the away win and hope the division turns out like a Premiership Footballer's Xmas party and a three-way challenge.
Northumbria to win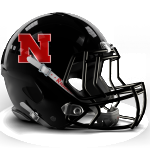 Hull Sharks v Glasgow Tigers
In our Mid-season review we picked this match-up as the first of four deciding games.
If this goes the way of the Sharks however we could be sticking a pin in this division.
The Sharks took the corresponding fixture by storm before Christmas, shocking almost everyone with their 42-22 roasting of a Glasgow team who had been undefeated in the regular season for almost three whole years.
Hull's offensive productivity comes from Quarterback Sam Foulds, a nominee in our Britball Nation Player of the Year awards and we expect him to light up the air once again when they welcome Glasgow to town.
The Tigers will have licked their wounds and regrouped over the holidays, with the roster now returned to full strength following the Scottish exams. A highly competent coaching staff will be well aware of what this rematch will bring but need to find some help from their suddenly vulnerable-looking D.
A betting man would take Hull. This pundit doesn't bet (which is just as well as he's been universally hopeless in calling the winners in this Division).
Therefore we're picking an old Champ, backed up on the ropes, to have one more glory day and take the division title to the wire.
Glasgow to take it.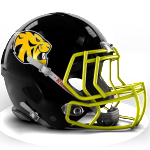 Leeds Beckett Carnegie v Sheffield Hallam Warriors
When these two last met in Week One, the Warriors found ways around a resilient Carnegie D, as their own defence made plays enough to allow the Warriors to run away with the fixture in the second half.
Carnegie couldn't muster much at all by way of offence in their season opener, though since then have found surprising productivity from their rope and dope pair of quarterbacks – they'll come into this fixture with a three game win streak and averaging 25pts a game through their three victories.
They'll need to display that offensive production this week however, as the undefeated Hallam have looked every bit the offensive powerhouse we expected them to be this season following the arrival of College Bowl wining Quarterback, former Stirling Clansmen signal caller, Dutch Stephenson.
Other than something of a hiccup against the Rams, which saw the Warriors struggle to post up points (and the ones they did put up stirred quite a bit of controversy), the Hallam O have been the class of the conference when it comes to finding paydirt.
A match up with massive repercussions if Leeds can find a way to snatch away a win and keep their streak going, as the Rams have also shown potential to threaten both sides so we could be looking at a three-horse race for the conference crown.
That said, should the Sheffield side take the win, either by an inch or a mile, you'd have to assume they've all but wrapped up the Conference Crown.
Carnegie have a tough and experienced roster, but perhaps lack the depth to take a fight deep into the fourth against a squad like Hallam's.
Warriors take the Win.
Sheffield Sabres v UCLan Rams
Earlier in the season the Sabres looked likely contenders in the conference, opening their year with a confident blow out and shut out of the Manchester Tyrants.
However, facing their cross-city Varsity rivals in Week Four proved a costly match up, as they not only suffered a heavy defeat, losing 49-14, but also suffered injuries that have seen the Sabres appear blunt down the stretch, including losing their starting man under centre.
The two teams will be familiar with one another having faced off in each's most recent game ahead of the Chrimbo break. The Rams were looking to reassert themselves after a near-unheard of back-to-back series of home losses, and took out their frustrations on a shell-shocked-looking Sheffield – rampaging over the Sabres to the tune of a 40-0 shellacking.
It'd be tough to expect the Sabres to turn things around from such a loss during the course of the mid-season break, but don't be surprised to see a more tightly contested game than December's fixture.
However, with the Rams needing to both win out, and get help from elsewhere, in order to retain their conference crown? Look for them to take the W and start building momentum ahead of a much-anticipated rematch against the Warriors in Week Ten.
Rams take it.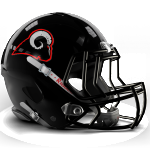 Nottingham Students vs. Staffordshire Stallions
With a perfect 4-0 heading into the second semester, the Nottingham Students know that nothing short of 8-0 will be good enough for them now. They have taken the 1a Midlands Conference by the scruff of the neck and ran with it, conceding just 10 points in their four games so far.
That is a far different story in the Stallions' camp. They're coming into the second half of the year with a 1-3 record, with their lone victory coming against the winless Worcester Royals, who prop up the conference.
With every team having already played each other, it is easy to make comparisons. Indeed the reverse fixture of this very match up was the first game of the year, when the Students handed the Staffordshiremen a 0-38 thumping way back at the beginning of November.
All I wanted for Christmas was a more unpredictable 1a Midlands Conference (with a 100% prediction rate thus far in the year), but will an upset occur here? No.
Nottingham Students to win by a distance.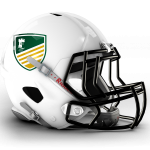 LJMU Fury v Warwick Wolves
On paper this looks like a closer match-up. The LJMU Fury are no slouches, with the backing of local BAFANL side, the Merseyside Nighthawks, and a wealth of coaching knowledge at their disposal. They're 2-2 on the season, to the Wolves' 3-1.
However, a closer look reveals that the gulf in class in this conference is far wider than win tallies can accurately describe.
It was just over a month ago (11 December to be precise) that the Wolves tamed the Fury in impressive style, beating them 42-11 at home.
Will a flip in venue and a six week break be enough to flip a 31 point game? It's highly doubtful. However, look for this one to be much closer, and for the Fury to cement their place as the Conference's middle team, with wins against the Stallions and Royals almost sure to follow later in the year.
Warwick Wolves to win by a couple of scores
Oxford Lancers v Cardiff Cobras
The current top dogs in the division, the Cardiff Cobras are making their way east to face off against the Oxford Lancers for the first time this season. Once again the Lancers had to forgo their game last weekend, so let us hope this game gets to go ahead – we're now heading into Week Nine and they've only been able to play in one competitive fixture! It's going to be a tough match-up for the Lancers but it will be interesting to see how they fair against a team that has been playing some good football for a few years.
After a long Christmas break the Cobras will be ready to get back into regular season action this Sunday as an undefeated season is still up for grabs.
Last Sunday they played the Filton Pride in a friendly… and the score didn't go Cardiff's way as they took a 50-0 loss. That said, they would have been able to shake off some rust that had built up over the Christmas period and so I can see this team coming out strong and putting together some good offensive series, getting some points on the board early.
Right now, especially without knowing more about the Lancers, this is an easy pick for me. The Cobras have played well so far this season and I expect that to continue this weekend.
Cobras get the W.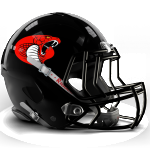 UWE Bullets v Solent Redhawks
Will this match-up follow a similar path as the game between these two teams in Week One? That game ended in a very lopsided win for the Solent Redhawks with a score of 45-0. At the time that game was a bit of a shock, since nobody expected the UWE Bullets to start a season like that.
The Bullets have performed slightly better in subsequent losses, but not by a whole lot – with only 8 points scored on the season so far, they're not putting themselves in a good position to even compete at the end of games.
Solent don't have the strongest defence this campaign, as they have given up almost the same amount of points as UWE so far, but I believe they'll be able to handle the attack that will be coming at them this Sunday.
Solent has shown they have the ability to score some points and they're coming up against a team that currently gives up an average of 32 ppg. This game can really only go one way, Solent will go into Bristol and take home a win.
Maybe, just maybe the Bullets will be able to regain some pride from the loss they endured in Week One, but that's extremely questionable.
Solent get the W.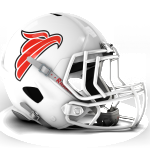 Reading Knights V Surrey Stingers
The first game this week sees the Surrey Stingers hosted by the Reading Knights. In week six, the last game before the Christmas Break for both these teams, these same two teams faced off on a cold December Sunday in a 20-13 win for Surrey.
The Stingers have had a successful return from the Christmas Break, with 30+ players attending their post-Christmas training sessions despite being in the height of January exams. The team has a good base to build upon for their next four games.
Head Coach Andy Scott said
"…despite going 3 and 1 we didn't play our best football and after a few talks the players know the need to succeed is there but the pressure is off… The genuine commitment from these guys during exam period is great to see"
The Stingers will be a tough opponent for the Knights this weekend, especially with star wide receiver Connor Watt returning, along with linebacker James Pecoraro – one of only four rookie starters on the team, who already has 26 recorded tackles in their four games.
In their preparations for Surrey this weekend the Knights are trying to take the sting out of their loss in Week Six. Going back to basics in their post-Christmas training sessions the Knights Head Coach Andy Hollands spoke about his roster:
"The players have come back ready to go… we have some young hungry players ready to contribute."
The team faces some tough games in the latter half of the season but this hasn't stopped the Knights from working hard, putting in the reps and preparing for their second game against Surrey. Working their way into the top two spots in the conference isn't impossible, but the Knights will need to reduce the number of points scored against them in their coming games to stand a chance and get away from the demotion spot.
The strong core of returners making it back to Surrey training sessions and their performance so far through the first half of the season puts Surrey in a strong position to have a great game against Reading.
Surrey to come away with the W.
Brighton Tsunami V Portsmouth Destroyers
The undefeated Portsmouth Destroyers travel to the win-less Brighton Tsunami.
The Tsunami have had a rough time of it this season putting worryingly few points on the board, though the defence that saw them win a conference championship last season is slowly starting to re-emerge. Richard Cooling, the Tsunami's Head Coach said:
"We've had consistently strong practices since we've returned."
If the Tsunami can come back in the second half of the season and put up some points they stand a good chance of surging their way up the table out of demotion.
Aiming to mend their offensive woes, Coach Cooling informed me that the team has had a coaching change over the break, bringing in Luc Higham at Offensive Coordinator. A change of Offensive Coordinator at this stage in the season could be a blessing for the team who have struggled to get many points on the board.
Portsmouth sits undefeated, ready for their playoff run. The Destroyers have faced each of their conference opponents already, and taken away wins, thanks to a steady offence and rock solid defence.. Knowing what is to come from their next four games the Destroyers will look to continue their streak and go undefeated this season. Their sights are set on playoffs with the goal of back to back promotion.
Portsmouth to win.
Cambridge Pythons v Imperial Immortals
Neutrals interested in how the South East 1A pans out will turn all their attention to Cambridge this weekend as the top two sides in the Conference finally meet.
As things currently stand in the race for the South East crown, it's advantage Cambridge, with the Pythons yet to suffer defeat this season after entering the Christmas break 3-0. After ending their last campaign on a high note with a 40-0 home win over Sussex, the Pythons have very much carried on where they left off. The Conference leaders have scored 68 points and conceded just 22 so far as they have earned wins against RHUL, UEA and Kent, aided by a well-balanced roster of veterans and talented rookies.
Despite their shaky start to the 2016/2017 season, Imperial bounced back from a narrow opening day defeat against Kent to win their following three games, which included two triumphs over UEA and a comfortable 42-6 victory at RHUL. Since their defeat at the hands of Kent, the Immortals have looked particularly solid in defence, conceding just 18 points in the three games which followed. The defensive unit has been greatly boosted by standout displays by linebacker Teddy Taleongpong and cornerback Henry Alston. The rookie corner in particular has proven to be a fantastic find for the Immortals, recording three interceptions from his first four games.
Both sides have looked formidable so far this campaign, meaning that this game could be determined by which team has prepared best during the winter recess. Although most people will be expecting the Pythons to extend their unbeaten run, we wouldn't put it past the Immortals to come away with an unexpected victory to make the final few weeks of the regular season very interesting.
Imperial to nick a win.
RHUL Bears v UEA Pirates
Sunday will see the second meeting between the South East 1A's bottom two sides as the UEA Pirates travel to Egham to face the RHUL Bears. When these two teams met on the opening weekend of the season the Pirates shocked us to come away as confident 26-6 winners over the Bears.
However, neither side has had a great time of things since their first meeting.
The Bears are the only side in the South East 1A yet to win a game, struggling on both sides of the ball. Their biggest problems have been on defence with RHUL conceding an average of 31 points a game, while their offence hasn't fared much better, averaging just one touchdown a game in their first three outings.
Meanwhile, UEA will think that this game has come at the perfect time. The Pirates are in need of a confidence boost after following-up their impressive victory against the hosts with four successive defeats which saw them score just once. Although Sunday's fixture is their first game since the mid-season break, the Pirates will be encouraged by last outing, which saw them push a depleted Imperial side close in a 12-7 loss just before Christmas.
With the other three sides in the Conference exhibiting good form, RHUL will view this as a must-win game as it represents their best chance to secure that elusive victory and to give themselves the possibility of avoiding the wooden spoon, and drop down to Division Two that comes with it. Meanwhile, the Pirates will see this as a good chance to get their season back on track and to all-but-guarantee survival. We're expecting the Pirates to take this one and in doing so, to push the Bears one step closer to the trapdoor.
Comments
comments