BUCS Division One Predictions – Week One
Twenty four teams across a dozen fixtures kick their BUCS 16/17 seasons off in Division One this weekend – who are the new #TeamDC picking to take away Week One victories?
1A North
Pete Laird, 1A North Correspondent 
Sunderland Spartans v Glasgow Tigers
These teams finished a respective 3-5 and 8-0 in their regular season with Glasgow winning both their matchups comfortably. Indeed the Tigers have won all of their regular season games the last two years and have narrowly missed on promotion in the playoffs both times. Last year the Tigers fell at the final hurdle pipped to the promotion spot by the NTU Renegades.
Glasgow have had quite a high player turnover since last season but nonetheless have set their aims on a return to playoff football. Big names lost include QB Pepe Martin, veteran feature tailback Lewis King and GB star Tom 'Sauce' Lachendro (currently coaching High School football in the US).
Regardless of this transition you should never read too much into the latest edition of 'this will be the year the Tigers lose out to … '**Insert name of latest North East sexy pick**', because if there is one thing we've learnt about this programme it's that they know how to win!
We don't know too much about what to expect from Sunderland but they will be under the charge of ex-player and first year Coach Pete Nichol. As with most internal promotions we're expecting to see similar output from the Spartans that we've seen in recent seasons, needing time for their new Head Honcho to find his footing and come into his own..
We're predicting a low scoring affair as both teams shake off the rust, but even with the Tigers' working new playmakers into the offence they should have enough experience to come away with the win here.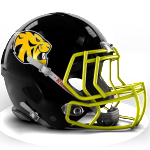 Northumbria Mustangs v Newcastle Raiders
Last year's DC darlings, Northumbria, ultimately disappointed. There were some tasty looking games in there, but they ultimately finished the year at 3-5 under the tenure of Uniball stalwart Ben 'Slinky' Johnson.
This is Year Two of his project, although the one-time Newcastle coach is in his third year with Northumbria, The Mustangs should be buoyed this season by their University's shift towards a sports-centric perspective with student recruitment
Offseason losses for the 'stangs were mild in numbers, but included hard to replace veterans. Last season's MVP Robbie Brumpton has graduated, but the team have recruited Youth GB players Dennis Burgess (LB) and Bruce Sibanda (OL) as well as uncovering a gem in Running Back Ben Tenge (wonder what his nickname is?…).
The Newcastle Raiders were predicted to crumble last year, with a new coaching group under Matthew Cairney, and an old fashioned wishbone Offense. Instead, the Raiders were the surprise to the party as they ran to 6-2 and a second place finish in the. Ultimately it came down to two losing two squeakers to the champion Tigers in the opening weeks of the season.
We used to refer to the Raiders as the '4 Downs of Flop' offense (before DC became all cool, trendy and hippy, and 'we love everybody' nambiepambieness) (Eds: You called my bluff. If I take this out I prove your point… Well played.) but even if it isn't everyone's cup of tea it is hellish to try and stop.
Based on last season's results you'd take the Raiders, but if Northumbria have recruited as well as we believe? Then we're going to opt for the Mustangs with a narrow margin of victory.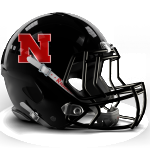 1A North Western
We don't currently have a 1A North Western Correspondent. Interested? dblcoverage.com/apply
Sheffield Hallam Warriors v Leeds Beckett Carnegie
2015/16 was probably a season that Hallam Warriors would rather forget. While they will have taken away from great experience playing Premiership Football, the Warriors went 0-8 and became the second Sheffield team to be relegated from the Prem North in the last two seasons.
Carnegie had their now familiarly strong, but unspectacular, season – going 5-3. They losing both games to division rivals UCLan and the away game against the Sabres after narrowly edging the Sheffield University team in the home leg. A brief trip to playoffs saw them one-and-done against the Premiership-bound NTU Renegades
The last time these two Hallam won 30-7, before heading up for a year in the Prem.
Hallam recruited well in the off season with marquee recruit Luis 'Dutch' Stephenson headlining the roster addition, whilst Carnegie can boast recruits like Sheldon Campbell from Bristol Academy, as well as players from the Leeds Bobcats and Leeds Assassins Academy.
Based on the usual strong showing from Hallam every season and the information brought to our attention about how preseason games have gone for both teams, it will be a struggle to look past Hallam returning to winning ways after a year without a single digit in the W column.
Manchester Tyrants v UCLan Rams
Last year's Division One Yorkshire Champions take on the new boys to the division, in a match up last seen in 2014-15, where the Rams were victorious 19-14 on their way to finishing 7-1 whilst the Tyrants ended up 3-5.
Though both teams were unbeaten in the regular season last year, UCLan 8-0 and Manchester 7-0, neither could achieve the ultimate goal of a Divisional Title – the Rams bowing out in Round 1 and the Tyrants in the Division Two Northern final Against LJMU Fury.
With potentially one of the most competitive conferences in football, you would think that this is one of the more straightforward games to predict.Manchester are making the leap up a tier, while  UCLan can still rely  on strong ties to the BAFANL Premiership North's Lancashire Wolverines, as can be seen from the recruitment of Wolverines Running Back Chris Litter..
Both teams have lost influential players from last year, but UCLan seem to have done the better of recruitment. Working towards their goal of being a top Uniball programme, the Rams can boast an impressive 20 coaches as part of the team.
While there were hints towards the end of last season that Manchester were already playing Division One calibre football last season, it's asking a lot not to expect last season's undefeated champions to take a win away from the conference new boys.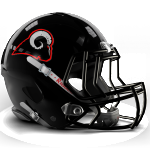 1A Midlands
Nathan J Sharrocks, 1A Midlands Correspondent
Staffordshire Stallions v Nottingham Students
2015/16 was a tough season for a franchise as storied as the Stallions. They struggled to overcome massive losses-through-graduation, and entered the 15/16 season with an almost entirely rookie roster. Going 0-8, the team scored just 20 points compared to the 301 they conceded, including a pair of heavy defeats to their upcoming opponents, Nottingham.
It was a 0-39 shutout victory for the Students in this fixture last year, but both teams have had a huge turnover of personnel. Nottingham have lost 40 guys compared to last year, including team captain Alex Maxton, whilst Staffs have lost over 25 guys themselves.
However both have recruited strongly and are expected to have large opening day rosters – particularly with Nottingham's who have made some huge acquisitions over the summer with the announcement of five student scholar-athletes joining the roster this season. This includesGB development quarterback Patrick Daley, running back Jacob Amadi, along with three US imports – wideouts Peter Adams and Jacob Cheatham, and offensive lineman Bryce Wilson.
Expect significant improvements from the Stallions this season, but with experience on their side – through both the playing and coaching rosters -we can't look past the Nottingham Students for this one. We're certainly interested to see the impact of scholarship players on Division One football.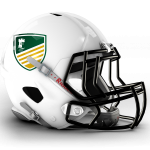 Worcester Royals v Warwick Wolves
The Worcester Royals have been on the up in the last few years, shedding their once well known "whipping boys" title. However, last year they only won a brace of games, both against the struggling Staffordshire Stallions, and losing heavily in both of their fixtures against their upcoming opponents.
The Royals' regression makes it hard to look past a Warwick side who have looked formidable the last two years, only held from the top spot due to playing bridesmaid to NTU's bride. Finishing with a 7-1 record in both 14/15 and 15/16, and matching the Renegades' final tally only to lose out on the conference crown because of NTU's superior head-to-head record over them.
Following NTU's promotion, expectation are the Wolves will be looking to go one better this year and finish undefeated.
With no NTU between them and the title, you have to think the way is paved for the Wolves to take this conference, and they should be able to get off to a good start with a win in Worcester this week.
1A South
JJ Segarty, 1A South Correspondent
Brighton Tsunami @ Portsmouth Destroyers
With huge losses from last season including two players moving to play for the Sydney Lions, Australia, the Tsunami have a lot of rebuilding to do in the 2016-17 season.
After a bolstering recruitment and the return of linebacker Sean Jones after a year away playing for the Sydney Lions, they are excited to get moving. A large shuffle around in the coaching tree includes Coach Denny stepping down from the Head Coach position and Richard Cooling moving up into the role from Offensive and Special Teams Coordinator.
Coach Cooling said of the team's aims this season "Our aim as a club this season is to consolidate after a lot of turnover last year both in terms of the players lost and coaching changes. We are aiming to push for a playoff berth".
Will the Tsunami extend their playoff performance this year past the first round?
After a 7-1 season in the 2A South the Destroyers romped right over the Plymouth Blitz in the Dockyard Derby before taking a close win over the Oxford Lancers for the Division Two South Championship.
Promotion to the 1A South will boost the Destroyers confidence this season as they face an all new division of teams in a tough eight-game series in the 1A South. The Destroyers are looking to keep the momentum going from last season and have aspirations to achieve a similar WLT record despite hopping up a tier.
We're thinking the Destroyers extended postseason outing will give them momentum to carry them to victory in their Week One match up.
Surrey Stingers @Sussex Saxons
Recruiting more than twice as many players as they lost during the offseason, the Stingers are starting their campaign with a strong foundation of knowledge and experience. There have been minimal changes to their 10 man coaching roster.
Having started their preseason much earlier than ever before, the Stingers are putting everything in to this season, with aims for the championship and promotion to the Premiership.
Head Coach Andy Scott said "…we are really excited, especially with a huge returning class. We have got regular strength and conditioning sessions and the team is moulded into a more balanced and stronger team".
With expectations high and the drive to win the Stingers look to be a force to be reckoned with this season.
The Sussex Saxons enter the season with the addition of two coaches to their staff: former Saxons standout Sam Bolitho and US-import Jake Sagers of Rocky Mountain College and Idaho State.
The Saxons look to be on good groundings to begin their season. Having lost out in the playoffs to a strong Cardiff team at the end of last season, the Saxons are aiming to maintain or better their record of 6-2.
Head coach and Special Teams Coordinator, Duncan Workman, said "This year we hope to achieve similar results to last year although we are in a new league which on paper looks slightly tougher. A lot will depend on how quickly our new talented rookie class adjust to the season"
Having recruited a comfortable number of rookies, including a few pond-hoppers from the USA, Canada, and Mexico, the Saxons look in good shape to do great things this season.
Even so, it's tough to argue with the Stinger's perfect record from 15/16 and the huge amount of positive vibes coming out of the programme at the beginning of this season. Their positivity is infectious and so we're backing them for the W!
1A South West
Craig Proto, 1A South West Correspondent
Cardiff Cobras @ Exeter Demons
Looking at last season's end of year standings you wouldn't believe this match up would be as intriguing as it has the potential to be. But this a brand new year and plenty has changed since March.
Cardiff was a dominant force in the conference last season finishing their campaign at 6-2, but they couldn't quite get over the hump. They've now lost key pieces from both sides of the ball after having a veteran heavy roster in 15/16. Their front seven on defence has taken a substantial hit where we could possibly see six new starters. Expect heavy blitzing from Cobras as they look to test the mettle of their new recruits.
Taking a look at the Demons, they had a disappointing 2015/2016 season finishing at 2-6. Their offence wasn't in sync compared to previous seasons, where their dynamic single wing used to confuse defences into submission. Too many quick 3 and outs and big plays against their undersized defence made it difficult to compete, but there are higher expectations this year. After issues within the coaching staff last season, the team should see more consistency this season and so the schemes should be more ingrained – allowing quicker reads and higher trust between teammates.
Even with so many new starters, I think the Cobras come out on top and start the year 1-0.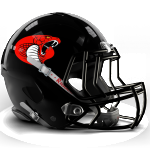 UWE Bullets @ Solent Redhawks
The Bullets enter 16/17 with stability within their coaching staff, in contrast to the big reshuffle ahead of last season that left the Bullets looking a shadow of their former selves.
The Bullets are looking to re-establish their dominance in the west. Can they do it? Their first test is against the new team in the 'hood, the Solent Redhawks.
The Bullets always recruit well but the question is whether they can integrate the new players early on into the season so they can become difference makers. Expectations are high for this team, they scrimmaged in preseason with last season's division champions, the Swansea Titans, and this should help the team get off to a fast start.
Solent are one of two new teams to the 1A South West. They gave up a lot of points in multiple games towards the end of last year, and so we have to ask whether their defence will have been restored to their early 15/16 season form? Certainly the hope is that BAFA Director of Competitions and former College Bowl Champion Head Coach with the Portsmouth Destroyers, Russ Hewitt, will get the defence back on track this year and shore up the dark side of the ball.
There are lots of unknowns right now so Week One could be barometer of how these team's seasons will unfold.
UWE always have the chance to be a force in the conference so I'm giving them to nod to start 1-0.
1A South East (Hassan Rashed)
Hassan Rashed, 1A South East Correspondent
UEA Pirates v RHUL Bears
As a member of last season's Div One South East, the UEA Pirates enjoyed a typically solid season, without setting the division alight. Though their campaign included a number of impressive performances against some of the teams in their division, such as their very narrow 8-6 defeat to former Prem Ballers Brighton, they were unable to reach the level necessary to reach the post-season. This was highlighted by their two heavy defeats at the hand of last season's surprise package, Sussex.
However, despite the mix of results last time around, year in, year out the Pirates have consistently proven that they are solid outfit that deserves to be in Division One and will be hoping for yet another strong start to the season with victory against some new opposition in the form of Royal Holloway.
RHUL have been one of the most interesting BUCSBall success stories of recent years, coming from nowhere to post up a number of successful campaigns, highlighted by their appearance in last season's Div One playoff semi-finals.
Despite boasting a devastating offence in recent years, it will be interesting to see how this season's RHUL outfit will get on without the likes of Idzi Baumgart and Kevin Broch, who were so instrumental in the team's rapid rise.
It's not all doom and gloom for the Bears though. Last season's playoff semi-finalists have managed to keep hold of some of their standout individuals on both sides of the ball, notably the intimidating figure of John Omokore, who dominated many teams last season at both TE and DE. The Bears have also managed to muster a number of promising recruits for the coming campaign, including former Warriors youth player, Lewis Key.
Although the Pirates are known to hit the ground running at the start of the season, the task of defeating a well-established RHUL side may prove to be too difficult. Despite losing some of the players who made the team what it is now, expect the talented Bears outfit to record a win and to prove that there's life after Idzi.
Kent Falcons v Imperial Immortals
It seems a very long time ago since Imperial shocked the BUCS community to secure a place in the Prem after a truly dominant 8-0 campaign in which they easily defeated the likes of Kingston and Brunel. After a couple of tough seasons in the Prem facing off against the likes of Birmingham, the Immortals find themselves dropping down a tier.
However, it can be argued that the drop to Division One will be a welcome one for the Immortals, especially with the recent departures of veteran RB Emanuel Olagbaju and QB Kevin Kim on offence, and Alex Brockhurst on defence.
Though they have had a difficult spell recently, it would be foolish to write off the Immortals this season with solid recruitment seeing the arrival of Jason Kuilan from Westpoint College, while some of the returning players come back from the offseason with greater experience, such as RT Sam Hill who spent the summer with the London Blitz.
Despite suffering from a sluggish start at the beginning of the last campaign, Kent slowly settled into life in the South East 1A. The Falcons improved from week to week, helped by an excellent offensive unit led by QB Martin Britton, and ended the regular season with a spot in the playoffs where they were defeated by Surrey.
The Falcons will be hoping that they can replicate the form they showed in the second half of last season from the start and will be hoping that their offence will receive better support from a defence which struggled for much of last season
Though the Kent offence will certainly be an area of concern for the recently relegated Immortals, they will see this as a good chance to get start life in Div One with a much-needed win.
What do you think of our Week One predictions? Think one of our new #TeamDC members still has some swotting up to do? Get in touch in the comments down below and let us know!
Comments
comments