BUCS Division One Predictions Week Six
It's a busy weekend in the middle tier, being just one game shy of the maximum number of Div One games possible as teams look to consolidate their seasons ahead of the Christmas break.
Glasgow Tigers v Hull Sharks
An impressive victory for our #4 Power Ranked Glasgow last weekend as they rolled over a Newcastle team 28-6. That puts them 2 points clear at the top of their conference as the first half of the season draws to a close. Another win before Christmas against Hull would effectively separate them from the pack and give them a win over every team in their conference. It also looks like the Glasgow defense is back in the fold after uncharismatically shipping 28 points to Northumbria in Week Two.
They will need to be on point against a Hull team, who wore our all new sexy team pic like a hairsuit and promptly dropped a stinker against Northumbria, thus proving they are not quite the finished article after all. The Sharks did put up our first #50burger of the year, so they can clearly score points, and we expect them to on Sunday. But Glasgow are worthy table leaders and seem to be a class above all challengers once again this year.
Expect a Tigerfest, Glasgow for the win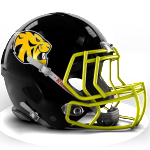 Newcastle Raiders v Sunderland Spartans
Since their opening day win over Northumbria the Raiders have collapsed and lost two straight to both Hull and Glasgow, conceding 78 points in the process. Now they face a Wearside rival who effectively need to win this game to stop their slide into Division Two.
Last week's 38-6 loss to the 'stangs did at least see Sunderland score their first touchdown of the year, but the Spartans are looking into the abyss unless they can find some offense in a hurry.
Aint nothing but a home win here. Newcastle.
Leeds Beckett Carnegie v Manchester Tyrants
This week we see Carnegie (2-1) take on the  Manchester Tyrants  (0-3). It has been a down and then up year for Leeds, after a tough opening loss to Hallam. Since then they have impressively beaten Sabres and upset UCLan and will be looking to dispatch the Tyrants to secure themselves as the second-best team in the conference.
It is difficult not to mention the fact that Leeds are doing this with a very small squad. But this appears to be a tough, well drilled squad. One that new Head Coach, Dale Bottomley can be proud to be put his name to.
They are going out and playing as a team and getting the job done against some high-quality opposition.
On the flip side the same cannot be said for the Tyrants. It has been a tough start of the year for them, It appears a series of injuries, loosing players to graduation and the step up to mid-tier balling has not been kind to this Tyrants team.
Good news is they finally got some points, in the form of a safety, thanks to DE Temi Sobowale, who has also notched up five sacks in two games. But all this means that the spotlight is still on this offence to grab some points, the return of staring QB Craig Jantzen will hopefully see them get things going on offence.
Until the Tyrants win one, it will be a similar outlook for all predictions focused upon them: Leeds to win this one.
UCLan Rams v Sheffield Sabres
In our second fixture from the wonderful North Western 1A Conference we get what should be a really interesting match up between two teams who we expected would probably be looking stronger at this point in their season. These teams couldn't be more closely matched on paper.
Both have beaten the Tyrants, and both have losses to Carnegie and Hallam. Both currently sit at 1-2, and both want to end the year .500.
Ultimately, both want to make the playoffs. This one could be an absolute belter.
If Sabres want to win this game will have to do this without their starting QB James Wege. A late hit out of bounds against Hallam saw James unfortunately dislocate his knee. We are wishing James a speedy recovery, but the Sabres will have to move on and it will be Ben Hughes who has to step up.
UCLan's defence will be chomping at the bit to get going against a backup QB. Even though they fluffed it against Carnegie in the fourth last weekend, this is potentially the best defence in this conference. They are clever, hard hitting and adjust to everything they see.
This is in part to the coaching they have there, but mainly due to the fact they have their Defensive Coordinator playing Free Safety – he not only runs the defence but is an out and out baller.
Prediction, Sabres struggle to move the ball and Rams do just enough.
Rams to win this one.
Warwick Wolves v LJMU Fury
Both the Wolves and the Fury come into this match-up with a 2-1 record and looking to keep up with the blistering pace set by the University of Nottingham American Football team who top the Division 1A Midlands Conference.
These two opponents share the same winning record, a not-too-disimilar points for:against ratio and they've played the same three teams as each other, with all indications pointing at this being a close battle of a game.
One separation we could draw upon between the two is the result each had against the conference leaders. Warwick lost to UoNAF 7-28 this past weekend whilst the Fury were tanked 44-3 at Nottingham on the opening day.
Liverpool have a very balanced squad, with the entire O-Line and quarterback still in place from last year's promotion team, and with recruitment from the affiliated Merseyside Nighthawks giving them veteran leader Mark Cross to bolster their defence. This will set them in great stead down the stretch but Warwick, away at least, could be one too far in their first season in Division One.
DC has to give this one to the home team. Warwick Wolves to win.
UWE Bullets v Exeter Demons
Here come the Demons! Exeter are really coming together since their loss in Week One to Cardiff. After jumping into the Division One power rankings a few weeks ago they are now slotted into the 7th spot, and there is no question they deserve to be there, if not even higher. They're sitting just behind Cobras, both in the Powers' and the Conference, with a 2-1 record – but after beating Solent to the tune of 26-0 this past Sunday they've put themselves in a great position to challenge for the top spot as the season goes on.
Now they come up against a team that has struggled way more than people would have imagined coming into the season.
The Bullets come into Week Six without scoring a single point and sporting an 0-3 record. One of those losses did come as forfeited game (Eds: Probably… we should really chase that up…) but it's still a very startling record to start a season with for such a proud team.
This could be another difficult week for them with the hellishly hot Demons coming to town. They have had a fair amount of rest over the last few weeks, so there will be hope that they can put in a performance that can give Exeter some problems.
Even though these teams are at opposite ends of the spectrum and Exeter are the favourites, they can't take UWE like an automatic win otherwise a shock loss could happen.
That being said, I think Exeter continue playing well and take home the W.
Solent Redhawks v Cardiff Cobras
This game could have been so much more.
Cardiff is still the team to beat in the conference, but Solent haven't progressed they way we thought they would as this season has gone on. After taking a 26-0 loss against the Demons this past Sunday, Solent has dropped to 1-2 on the season and if they want to challenge for the top spot at the end of the year they're going to need to start winning some big games.
Cardiff on the other hand have been consistently good this season, and currently sit at #5 in our power rankings. If they want to stay one step ahead of the Demons they need to win all their games.
I believe they will come up against a Solent team that will be ready to brawl, trying to make amends from this past Sunday's shut out loss… but the Cobras are always ready for a challenge and should have their game upped to the max so they can continue into Christmas with momentum.
The last game these two teams played was relatively high scoring, ending in 32-20 win for Cardiff. I expect the Cobras defence to haveimproved since then, but a similar score wouldn't be surprising. I'm giving this one to Cardiff. Solent haven't shown enough over the last few games for me to trust they can cause an upset.
Brighton Tsunami v Sussex Saxons
In a shutout loss to Surrey last weekend the Tsunami are yet to win a game this season. It is however still possible to come back from their pre-break performance in the second half of the season and take on the mid-conference teams. Facing off against the Saxons this week, Brighton will hope to put some points on the board and then prepare for the Christmas break. Time will tell if the Tsunami can rally back and make their mark in the conference, with a few games under their belt, Brighton can still contend.
The Saxons are sitting in the middle of their conference at 1-2. With a negative point differential, Sussex will be looking to win this game and get themselves back to .500 before the break. Over the Christmas, the players can then look to recover, study changes to the playbook and come back fighting in early January where they have four straight games in a row. Going into the break 2-2 might be the confidence boost the team needs to hunt down the 4-0 Destroyers.
As the Saxons have scored this season, and with a W under their belt, I'll pick them to walk away with the win.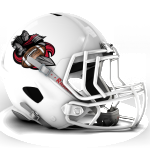 Surrey Stingers v Reading Knights
Surrey's win over the Tsunami last weekend has taken the team to 2-1 for the first portion of the season. With the Christmas break coming up the team hope to extend their record and go into the holidays 3-1, ready to come back and chase down the undefeated Destroyers. Surrey have their two wins, but one of them was won by a single touchdown in a high-scoring game and the other was a clean sweep of the Tsunami who are yet to prove themselves in the conference. A close loss to the Destroyers in Week Two shows that the team can stand on their own, but allowing so many points may lead to issues later in what is a short season.
Losing to the Destroyers in Week Four, the Knights have had a week off to get prepared for their last game of this term. So far the team has only put up 13 points over two games this season. That won't stop the Knights striving to break even before the Christmas break and come back revigorated in January for their matchup against the Stingers at home. With only the one win on the board, Reading have allowed 41 points in their last two games, this will be hard to come back from and the defense will be working to stem the flow of 'points against' in the coming few games.
With a home to home schedule, this week and the first game back from the Christmas break, both teams will be able to get an idea of their opponents and plan for the rematch in late January. This long break away from games will allow each team to train, rebuild, and work out any creases from the Christmas holidays.
This is a close pick but Surrey will come away with the win as they are putting points on the board and showing what their Offense is capable of.
RHUL Bears v Kent Falcons
This time last year, Royal Holloway were engaged in a fierce battle with Surrey for the top spot of the 1A South Conference, while Kent were tussling with Cambridge at the bottom end of the South East Conference with just one win
Twelve months later, the tables have been completely reversed. The Falcons have already won two of their three matches and look in good form. Despite narrowly losing to conference leaders Cambridge by just one point, the Falcons have already earned good wins against Imperial and UEA.
Meanwhile, RHUL's fortunes have taken a turn for the worse. Last season Surrey were the only side to down the Bears, as the Bear's averaged over 30 points a game. This time around, they are yet to record a win, and their usually brilliant offence has managed just 21 points while they have conceded almost 100.
Although the Bears have had a week off, the in-form Kent side come into the fixture on the back of a 14-0 win over UEA. With RHUL currently lagging behind the rest of the pack, the Falcons have a great opportunity to round off an excellent 2016 with their third win of the season.
We're expecting yet another win for the Falcons and another loss for RHUL.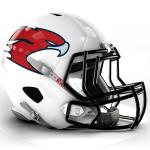 UEA Pirates v Imperial Immortals
Sunday will see the Imperial Immortals face the UEA Pirates for the second time this campaign. The Pirates will be seeking retribution after their 14-0 defeat at Imperial last month.
Since kicking off with a comfortable win in the season opener against RHUL, UEA have been unable to move on, and have failed to score a single point in any of the three matches which have followed.
Last weekends' 14-0 home defeat to Kent showed that, despite facing little pressure from Holloway, the Pirates are struggling to reach the level of the other teams in their conference.
Meanwhile, things are looking much rosier for the Imperial. After being given few reasons to enjoy their football for two seasons, the Immortals are back to winning ways, as they proved when they picked up their second win in as many games last season.
Although the Immortals are yet to come up against the 3-0 Cambridge Pythons, they are starting to replicate the sort of performances which secured them a Premiership spot 3 years ago.
During their rout against the struggling RHUL side, the Immortals put a whopping 42 points on the Bears, almost equalling their points total for the whole of last season.
With one victory against the Pirates in the bag, we are expecting the Immortals to do the double over their East Anglia opponents, and to earn their third straight win.
After a long and bruising first half of the campaign, we are sure that UEA will be looking to rest and regroup over Christmas in hope of rediscovering the form they showed during week one.
Imperial to take it.
Comments
comments