BUCS Division One Predictions – Week Three
A spread of games across Division One this weekend as most of the conferences feature only a single fixture, but we look to learn a LOT about the 1A North Western and 1A South Eastern as four of the five teams in each conference take to the field!
This should do a number on our Power Rankings once again!
1A North
Pete Laird – 1A North Correspondent
Hull Sharks v Sunderland Spartans
So….Hull.
Didn't see that coming did we? The Sharks put up our first #50burger of the year against a previously strong looking Newcastle Raiders. It's easy to get distracted by the offensive output here, and the name Alan Silva seems to be one to watch, but kudos should also go to a mean defensive group who (mostly) shut down the Raiders ground attack.
The Spartans lost a squeaker in Week One to conference favourites Glasgow 6-2, and their lack of offense might be a cause for concern going into this matchup. Their defense may be relatively competent, but if they can't match the scoreboard then this could be a long day at the office.
Hull for the win and new label as a DC Sexy Pick, which is the first time the words Hull and sexy have been used in the same sentence.
1A North Western
Michael McGougan – 1A North Western Correspondent
Sheffield Sabres v Manchester Tyrants
The first fixture from the 1A North Western sees the (0-1) Sheffield Sabres facing off against newly promoted (0-1) Manchester Tyrants. Both teams had a tough first game week, both competitive but both suffered losses. We will be expecting both teams will be looking to bounce back in a big way this week. No one wants to lose two in a row!
Sabres suffered a tough loss last week to an always competitive Leeds Carnegie. This certainly wasn't through a lack of preparation. Sabres seemed to have had a great preseason, playing three competitive scrimmages, with a mixed bag of results and boasting a game day squad of 60+ is something to be proud of. However losing four year starter at QB, Jacob Hardy, may have been more impactful then they had hoped.
With that being said this is now James Wege's offence and he will be determined to get his team back to winning ways this weekend.
Although that might not be as easy as it sounds, when the Tyrants come to town. The Tyrants suffered a difficult loss last week to last year's divisional champions, the UCLAN Rams.
In a game where defence dominated from start to finish, the only real separating factor between the two teams was that the Rams took their interceptions to the house. The Tyrants will be looking to get their offence going this week but will have to do so without their starting QB, RB/WR and LT who were all lost to injury in preseason. The Tyrants will look to defensive stand outs MLB Will von Schrader and DT JJ Irukwu to step up big time for them again this week and hope their offence follows suit.
I'm predicting this one to be a battle between Sabres spread, option offence and the Tyrants impressive defence. Both teams will be eyeing this up as a game they can win and a platform to kick-start their season, which will make for an excellent spectacle.
But for me as cliché as it sounds, 'defence wins championships' and I think that Manchester Tyrants defensive line will be too much for Sabres to handle.
Tyrants to win a close one.
UCLan Rams v Sheffield Hallam Warriors
Common sense has prevailed!
Not a statement usually associated with British American Football, but something that this week we are all very thankful for as it means we get to see who is top dog in the 1A North Western Conference.
So, this clash of conference favourites was scheduled for late-December when pretty much everyone has gone home to get out of shape and eat tons of free food (I miss being a student). However both teams agreed to bring forward the fixture ensuring both teams are at full strength for what could be a conference-deciding game.
For the UCLan Rams their first win came courtesy of their defence in a close game against the Manchester Tyrants.
The Rams are a team who just know how to win games. They have a tough, physical defence led by Defensive Coordinator Steven Czarnecki (who also happens to be their Free Safety) and an offence that can get them over the line. Last week offensively, the Rams struggled to get things going against the Manchester Tyrants and didn't see then end zone until late in the fourth quarter. They are going to need to be a lot better this week if they are going to beat the Warriors.
Hallam are as complete a team as it gets in this division. They have an incredibly strong, physical and fast defence, which is always to be expected in a team coached by Richard 'Grizz' Batty.
Now if you are to believe the rumour mill it appears the Hallam defence really 'came out to play' last week, apparently not only kept Leeds Beckett to 0 points but 0 net yards!
In terms of offence any team that has former Stirling championship QB 'Dutch' Stephenson in a competition for the starting job can't be half bad. The man keeping Dutch on his toes is Tamworth's Ewan Chrisholm, who started in last week's game against Leeds. Not a bad problem to have I suppose, whoever wins the job will likely have an even tougher choice to make, which GB receiver to throw it too? Aden Flannagan or Ronel Daley-Thomas, decisions, decisions.
Although very early on, and with a return fixture yet to play, it wouldn't be surprising to see whoever wins this game go on to win the conference, and then the division.
If Hallam get going early don't be surprised if this one isn't as close as it should be. On the contrary if it is close late in the game, UCLan really do just know how to win close, physical games.
For me, Hallam have too much class on both sides of the ball to look past them, I see this one being a win for the Warriors on their march back to the Prem.
1A Midlands
Nathan James Sharrocks – 1A Midlands Correspondent
LJMU Fury v Worcester Royals
With both teams coming off the back of an opening game loss, expect this game to be a battle as both fight to get their seasons back on track.
Whilst the Fury took a beating by Nottingham in game one, Worcester succumbed to a Warwick side chasing the conference championship.
While the Fury are not without ability, they've probably been unlucky enough to join the 1A Midlands during a particularly strong year. Look for both of these sides to be around the bottom of the conference at season's end, meaning this game could be important to both – neither side wants to see Division Two football again, but with the new postseason and promotion structure? All three 'other' teams in the Midlands will be fighting tool and nail to avoid it.
It'll be a close one but we'll give the home team a slight advantage. LJMU to win.
1A South West
Craig Proto – 1A South West Correspondent
Oxford Lancers v Exeter Demons
As these teams have only combined for one game so far this season, coming into week three we still have a lot of question marks. Oxford haven't played an official game since last season due to the UWE Bullets (Eds: probably) forfeiting the game this past weekend, while the Demons have had two weeks to prepare for this game, after a narrow loss in Week One against the Cardiff Cobras.
The Demons should be playing with some confidence, even though they lost in their first game. It was close contested contest between them and the Cobras and with the Cobras having a nice win against Solent this weekend, the Demons have to believe they can compete with anyone in the conference. We should get a better idea of this in the next couple of weeks, so let us see what the Demons can do with an extra week of preparation.
The Lancers do nominally come into this game at 1-0, due to the UWE forfeit (Eds: probably). The extra few weeks the team has had build up to the season has really helped them to get ready, as the Oxford University term started later than other programmes meaning a loss of preseason time. The Lancers claim to be fielding a rookie-heavy roster this season, so the extra preparation time in the early stages of the year are essential to get everyone up to speed.
Even though the Lancers weren't able to play an official game this past weekend they were still able to scrimmage. This gave them some good preparation for the Demons, and a chance to see how they fair against a Division One opponent.
I'm going with the Demons this weekend, they played Cardiff close and now they have had time to reflect and fix any issues. I'm looking forward to seeing how Oxford plays; we may then get a clearer idea of this Conference.
1A South
JJ Segarty – 1A South & 2A South Correspondent
Reading Knights v Sussex Saxons
The Knights took the win in their first game of the season, last weekend against the Brighton Tsunami. The Knights' defence were the heroes of the hour with a safety, followed by a single field goal to take the first half, and one further safety to wrap up the game 7-0.
A defence that can put up points is great, but an offence that only managed a single field goal is a more worrisome prospect.
Not finding the end zone at all during their season opener Reading will likely need a better showing against Saxons who put up 28 against Surrey in their opening game.
After a bye last weekend, the Saxons will be looking to regroup and come back from a one-score loss to the Stingers. With such a short season, only eight games long, every game is important and both teams are looking to take the W this weekend and walk away in a better position to compete in their tough division.
We'll back the Saxons, but the Knights should make them fight for it.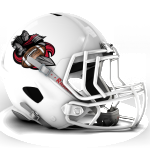 1A South East
Hassan Rashed – 1A South East Correspondent
Cambridge Pythons v Kent Falcons
Last season, these two sides got their respective South East 1A campaigns off to losing starts with the Falcons comfortably defeated by 34 points to 6 at Sussex, while Cambridge lost 21-27 at home to UEA.
This time round however, both sides have made much better starts as Kent battled to a hard-fought victory over Imperial, winning 22-16 after overtime.
Meanwhile, after much uncertainty in the preseason the Pythons hit the ground running, securing a convincing win away at RHUL, and inflicting the Bears' second defeat in as many games.
Though we were expecting Cambridge to come into their game with RHUL with a strong defence, it was their dominant offensive display against RHUL which impressed us most, with the Python's putting up a staggering 35 points while the defence allowed just 8.
For the Falcons, their opening day victory over Imperial showed that, like last season, though their defence is not the strongest. However, they possess an offence that is more than capable of putting points on the board and which will concern most teams in the conference.
With both teams' offences getting off to strong starts, this should be a high-scoring game that could be determined by which team has the better defence on the day.
On paper, we would expect that to be the Pythons.
However, as we have discovered on many occasions in the past year, it would be foolish to write off the talented Kent outfit.
Still, we are expecting the Pythons to snatch a victory in this game.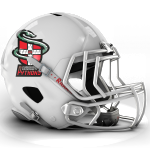 Imperial Immortals v UEA Pirates
Imperial would have hoped that their return to Division One ball would help them to put a couple of difficult campaigns behind them. However, despite coming into the game as favourites, they were unable to return to winning ways, slipping to a narrow 22-16 defeat at Kent.
Despite the disappointing result, the Immortals put in a solid display, only slipping at the final hurdle with the Falcons coming through in overtime to snatch victory.
The home side will be encouraged to see some of their new recruits settling into Div One life with some strong performances against Kent, notably Jason Kuilan, who was named as Imperial's MVP for the game, and former Manchester Tyrants receiver Aaron Wilson.
After last season's low-key 3-5 record, we thought that UEA might struggle when they kicked off their campaign against a RHUL side which reached the playoffs last season.
However, the Pirates shocked everyone to earn a comfortable victory against the Bears, suggesting that they could be in for a big year.
The Pirates' dominant 26-6 victory over last season's playoff quarter finalists featured quality performances in all areas of the game, including a stellar display from their defensive unit.
Not only did the Pirates manage to confine the RHUL offence to just six points, they also managed to bag a defensive touchdown after forcing a fumble.
Before the start of the season, Imperial might have viewed this as a match up that they would expect to win. However, if the Pirates can carry on where they left off against Holloway, they'll look to earn their second win and to stake their claim as serious contenders, while the Immortals slip to a disheartening 0-2 record.
We're going to opt to be #PartOfTheCrew and pick UEA in this one.
Comments
comments