BUCS Division One Predictions Week Twelve
Lots of fixtures in the middle tier this week as the conferences heat up in their contest for Premiership stardom!
Sunderland Spartans v Hull Sharks
Not only is the conference title race over for the 1A North, but each team is now locked into their respective position in the conference, win or lose – giving this weekend's fixtures the look of a dead rubber.
However for both Hull and Glasgow, there is the small matter of not only BUCS points but playoff rankings and a shot at the Premiership also!
The newly crowned Conference Champions, Hull, travel to a Sunderland team who saved their place in Division One despite losing to Northumbria 26-14 last weekend.
Whilst ultimately the Spartans result was inconsequential, due to the Newcastle Raiders losing to Hull, Sunderland did put up a fight against Northumbria notching up two more Touchdowns for their late blooming offense.
The Sam Fould's show in Hull will now be turning their attention to the playoffs and they will be aiming to avoid any potential banana skins en route. Currently ranked as #3 in the 1A North, they're unlikely to see their seeding change any time soon… short of the #1 Power Ranked Nottingham University somehow losing, and shipping 94 points while doing so!
Therefore, will Hull rest and heal some of their players? With still so much to play for and momentum required for the Playoff race, it's unlikely, meaning a full strength Sharks team should cruise past a now safe Sunderland.
Newcastle Raiders v Glasgow Tigers
Glasgow's last outing was the remarkable 73-38 away win at Northumbria, stunning for both its incredible offensive output and it's seemingly lack of any discernible defense.
The Raiders surrendered their place in Tier 1 with a 27-14 loss to Hull, but those two touchdowns did at least give some life to a moribund offensive unit. And it is that offensive futility that Glasgow need to keep under wraps as they aim to keep the Points Per Game average as low as possible, and hope that Warwick lose to Nottingham, to earn themselves a top 4 ranking and a home game in the first round of the playoffs. Currently sitting as the 5th seed, the Tigers could drop as far as number 7 if their Defense has another off day.
Glasgow are one of Uniball's (and Britball's) most storied programmes and yet another long playoff run is entirely possible. Look for the Tigers to win comfortably here.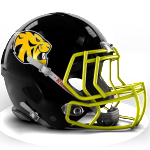 Manchester Tyrants vs Sheffield Sabres
One of a crop of fixtures this weekend with big implications – the Tyrants are required to win, while outscoring the Sabres by 33 points if they want to keep a berth in Division One next year.
Tyrants are much improved from the early season 32-0 pummelling they took at the hands of a healthy Sabres team. Since then they have given Carnegie two hard fought games, and stuck close to the playoff bound UCLan Rams in a 14-3 loss. They have the ability to score the required 33 points against a weak sabres defence, but they have to find a way of completely shutting down the Sabres Double and Single Wing offence, which is what we expect them to continue playing.
The Sabres took an absolute hiding on defence for the second game in a row last week. Carnegie scored on almost every possession, and had it not been for both teams playing run heavy, the score could and probably would have been even higher!
However, the Sabres offence is always going to move the ball behind the hectic mess of bodies, and they showed they still have the ability to pass if they really need to.
Manchester should win this one, but we don't think it'll be by enough to keep them afloat in the middle tier.
Leeds Carnegie vs UCLan Rams
Both of these teams sit 5-2, and the only thing this game has resting on it is seeding for the first round of playoffs. The loser will more than likely end up playing conference rivals Hallam, (or potentially Nottingham if they were to lose to Warwick. ) while the winner is all but locked in to playing Hull, which is a game I'm sure both teams would relish after each of these teams beat the Sharks twice last season.
Carnegie decided to finally put an offensive performance together last week. Out of a total of seven drives, they scored on five, had 20 yards of penalties on another, and had the drive right at the death of the first half end up being picked off when the clock had already expired. The only thing saving Sabres blushes was the quick clock due, to the run-heavy nature of both teams. Chris Winrow ran in a hat-trick for the second time in as many weeks, whilst Iron-Man Spencer Hind ran in a brace to keep his tally for the season ticking over.
UCLan could have been in with a shout at a division title this weekend had they not lost to Carnegie first time around. Whilst they boast one of the best defensive records in Division One, their offence has been found lacking in many of their games. The one huge positive this season was taking the game away from Hallam a couple of weeks back.
If Carnegie's offence clicks like they did last week, UCLan are going to struggle to stop them, even if they attempt to pack the box like they did last time out against the Leeds team. This game could come down to the slimmest of margins…
But we're giving the edge to the Rams who will still be riding high after stealing a win away from the conference champs a couple of weeks ago.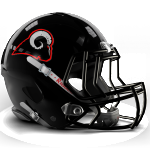 University of Nottingham American Football v Warwick Wolves
This is it. The big game in this division. 7-0 vs. 6-1.
It's a big ask for Warwick to overturn the 7-28 defeat they suffered at the hands of UoNAF back on the 4th December, particularly since the Nottingham side are the highest scoring team in Uni Ball (by some way too with 296 points).
But the Wolves aren't shy of the end zone either, putting up 235 of their own points in their seven games played.
However, the big difference is in the next column. Warwick have conceded 72 points, which equates to just over 10 points per game – pretty impressive! Nottingham though? Just 12 points. Total.
UoNAF will count anything other than an undefeated, conference winning season as a failure. No doubt they want to win the division too and head up to the Premier division in place of their cross-town rivals, the NTU Renegades.
This could be the game of the season for this conference but I believe the 'NAF will stymy any hopes of a Warwick uprising early on and put the conference to bed with no real drama.
UoNAF to win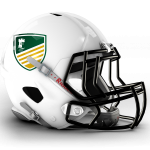 Worcester Royals v LJMU Fury
Worcester! The improvement shown by the Royals as this year has gone on almost saw them topple my 100% prediction record this campaign, coming within a point of the Staffordshire Stallions but ultimately succumbing to a 16-15 defeat. This is their last chance to salvage a win from a 2016/17 campaign that has seen them struggle at times, but it'll be a tough one.
LJMU will head South to attempt to go .500 in a debut Division 1A season that has seen them find their true place in the Leagues. Wins over Staffordshire and Worcester below them have been countered with heavy defeats by Nottingham and Warwick above them.
But they'll take on the experience from this year into another offseason building alongside the Merseyside Nighthawks senior programme and look to improve further in 2017/18.
Can Worcester put up a challenge for them in this game?
Well I believe it could be closer than the 31-12 defeat that the Fury handed them back in Skelmersdale but the defensive unit of the LJMU team will be too much for a Worcester side that has not fired on offence this year.
LJMU Fury to win
Exeter Demons v Oxford Lancers
The Exeter Demons are playing for a playoff berth while the Oxford Lancers are playing for pride! Two ends of the spectrum and two teams with very different fortunes this season. With a win this weekend the Demons will cement their spot as the runner up in the conference and finish with a good 5-3 record. While the Lancers will officially finish bottom of the conference and find themselves playing in division 2 next season.
Exeter are coming off a very solid 44-0 win over Solent, and following confirmation of UWE walkover loss to the Lancers from earlier in the season, are locked into the postseason. They will be disappointed that they couldn't find a way to beat the Cobras once in the regular season but they could still get the opportunity to face them once again in the postseason, so winning this game to get a winning record could be a big momentum boost.
The Lancers have had a tough season. Their youth and inexperience certainly played a role this year, the hope this that the game time they have received while playing in division one will help them to compete next season in division 2. This is going to be a tough game for them again this weekend, but they have nothing to lose so hopefully they play loose and have fun playing in the last game of the year. You never know they could surprise the Demons!
That being said I'm going with Exeter, they have been a good team all season and will finish strong before the postseason.
UWE Bullets v Cardiff Cobras
Earlier in the season this game was a foregone conclusion, now in the last week of the season, it really could be a toss up. The UWE Bullets are undefeated after the Christmas break and are playing some good football. They may not be on the level of the Cardiff Cobras but they have a lot of momentum and could make this a really interesting game.
The Cardiff Cobras are the division champions and that has been decided for a few weeks. The game this weekend means very little to this team but in terms of going into the postseason hot this game means a lot. If the Cobras lose this weekend for the first time all season, they will go into the playoffs without a quality win since the start of Feb when they defeated the Demons. When you reach the playoffs it doesn't matter what your regular season record is anymore, so momentum means a lot
It has been said for a few weeks now but this UWE team is completely different compared to the start of the year. They could make this game very competitive and hand the Cobras their first loss of the season. This team will be really up for this game so they can finish the season on a 4 game winning streak while ending the Cobras streak.
I think this will be competitive game but I'm still going with the Cobras, I believe they won't want to end this season with a loss and will come out and play hard.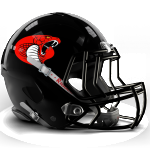 Brighton Tsunami v Surrey Stingers
With the loss to Reading last weekend the Tsunami set themselves in the relegation spot of the 1A-South. The team's ability to put points on the board hurt their flow this season as they averaged only 15 points per game and only allowed 24 points in their largest defeat of the season.
Coach Cooling Head Coach at Brighton said:
"…we are now building for next year. We have our final game on Sunday against Surrey as well as a varsity game against Sussex on the 19th. We will also have an old boys game in May"
The team will try and use the coming few games to build upon what they started in the second half of the season and try to get back up into the 1A-South next season.
With a confirmed playoff place and a chance to fight for a position in the Premiership South the Surrey Stingers don't need a win this weekend and will likely rest some of their key players ready for the first round of the playoffs on the 5th March.
Knowing that they are off to the playoffs the team will likely use players with less game time and further down the depth chart. When asked about this weekend's game Head Coach Andy Scott said:
"Brighton have had a tough season where they have only been beaten by small margins – I think it would be wrong to underestimate them."
Coach Scott also said that the team will be facing this game the same as any other and as a team not known for putting up huge numbers they will need to be careful against the Tsunami who will want a win before the end of the season.
Surrey to win

Sussex Saxons v Reading Knights
Sussex are still in the hunt for the last playoff spot. Needing a win against Reading will place them in the last playoff spot and fighting for their chance to play in the Premiership.
Asking Coach Duncan about the game last weekend and the importance of winning this weekend and their preparations to face Reading he said:
"Not doing anything differently. I was extremely proud of my team last week. We came so very close to beating Portsmouth"… "Reading are a good team and we will have to play well to beat them
With it all on the line, the Saxons players will need to step up for the win and their place in the playoffs.
The Knights need to battle against the Saxons for the win this weekend, however, a win won't just get them into the playoffs. They need to win by 15 or more points and finish the season with fewer points conceded than Solent/UWE. Not an impossibility but the Knights will need to put up more than their season average of 9.5 points per game to win this one.
Coach Hollands was asked if the team was preparing any differently for this weekend's game, and if the team was getting hyped for the potential of a playoff run, he replied:
"Hyped I think sums it up perfectly. The importance of this game is not lost in us. We have had our best practice in weeks on Tuesday and ready again for Tuesdays dry run. It's been hard going the last few weeks against good teams, and this will be no exception. The possibility of ending a 6 year playoff drought has the team ready to go for the finale"
With a win this weekend for Reading it is hard to imagine there won't be any phones out following the Solent and UWE score updates on the @Dbl_Coverage twitter feed this coming Sunday.
Saxons to win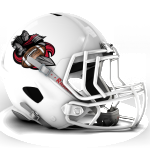 Kent Falcons v Cambridge Pythons
Kent have had their double header win over RHUL confirmed, meaning this fixture will have extra special weight for the three teams at the top of the 1A South East.
The Pythons may be sitting pretty in the #1 spot in the conference for now, but their throne is far from secure, as a loss could well see a three-way tie at the top of the table – one in which the Immortals would have head to head tie breakers over both contenders if they beat a ruffled looking RHUL side on Sunday.
That's not to say Kent have nothing to play for here either. With Cambridge's over Kent back in Week Three coming by a single point a win in this match up means the Falcons head to the postseason as either champs, or second place – pending the Immortals' result.
Something clearly went awry for the Pythons a couple of weeks ago, and while they seemed to have gotten some of their bite back against the Bears last week, we would have been looking for something more convincing to pick them over a Kent side they barely squeezed past last time these two met!
Falcons to take it and make it an oh so interesting final day of the regular season in the 1A South East!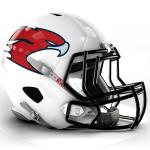 RHUL Bears v Imperial Immortals
The Immortals are looking like the hot ticket in the 1A South East at the moment after piling up a HUGE win over the conference leading Pythons a couple of weeks ago.
Meanwhile the RHUL Bears have been clearly off the pace all season long, so even if the Immortals rest some starters, we doubt it'll be enough to give the Bears their first win of the year.
We'd like to say the Bears will put something special together for this fixture, to save some face from a gruelling season, but locked into the relegation spot and with the Immortals still capable of heading to playoffs as either a first, second or third place contender?
Look for Imperial to bring out their starters for this one and keep them on until the all-clear sounds!
Comments
comments