BUCS Division One Predictions – Week Two
Its a bumper-packed week of action in Division One this weekend – who are #TeamDC picking to take away Week Two victories?
1A North
Pete Laird, 1A North Correspondent 
Glasgow Tigers v Northumbria Mustangs
We opened last week's predictions with three factual errors about Glasgow (Note to editor: is that the average allowance?). Fortunately picking the winner wasn't one of them. A 'low scoring result' it certainly was with Glasgow notching a 6-2 victory over Sunderland with a score from Running Back Lewis King. Whilst Coach Ian Cochrane would love the Tigers to stay enigmatic, their formula for success is a relatively simple one: Just win baby!
This week they face the 'no longer' sexy picks Northumbria Mustangs who lost once again to their city neighbours Newcastle, shipping 38 points in the process. It's hard to see how the 'stangs' can bounce back, especially with a trip to the Division champs and the Garscube house of pain on the cards . We fear more carpet burns ahead (with just a touch of sand in there for good effect).
Glasgow for the win.
Newcastle Raiders v Hull Sharks
We finished the first round of predictions with a real stinker of a pick. The pundit's world is one where it is easy to get distracted by new shiny things at the expense of the tried and tested. The Raiders, a 6-2 team that headed to playoffs last year and took out a conference champ, are not to be discounted. They look like they are going to be in the mix once again after they took apart Northumbria 38-20.
The Hull Sharks are in their eighth consecutive new conference, but retain the services of third year Coach Gareth Wild. However, they have lost David Iles and Sharks TD record holder Michael Sonwario from a team that went 3-5 in the Yorkshire 1A division last season. This season Hull will be led by Quarterback Sam Foulds and Defensive enforcer Deji Adeboye as they hope their new surroundings give them a fresh start in one of BUCS' randomly assigned divisions that seemed to indicate someone had an office party with a box of wine and a Collins A to Z map.
Once bitten, twice shy. Newcastle for the win.
1A North Western
We don't currently have a 1A North Western Correspondent. Interested? dblcoverage.com/apply
Leeds Beckett Carnegie v Sheffield Sabres 
Carnegie opened up last week with a loss to division favourites Sheffield Hallam. In a strong defensive showing from both sides, the only TD in the first half came from a pick 6. A couple of Hallam TDs late in the game put a bit of shine on the score as the Carnegie fell to 0-1.
The Sabres begin their season where they lost an OT game last year. Sabres have taken major losses on both sides of the ball in the offseason, notably starting QB Jacob Hardy and standout WR Ola Fashoro. They combined to burn Carnegie on a few plays during the return game in Sheffield last year.
From what we have heard of the Sabres pre-season, its been a very mixed bag. They beat Nottingham in a half game scrimmage, and then lost to Division Two side York Centurions, leaving us at DC UNsure where to place them in the division.
Carnegie took the pitch last week with a total of 26 players, whilst Sheffield are boasting a roster of 60+. That being said Carnegie have many senior players just about to return from injury in the next few weeks, not least Outside Linebacker George Elvidge who missed last week at Sheffield.
If Carnegie can get their offence moving anything like it has done in the last couple of years, their defence looks to be very strong.
Against a raw Sabres team, who seem to be in a rebuilding phase, we predict Carnegie to bounce back from last weeks loss to take the W.
1A Midlands
Nathan J Sharrocks, 1A Midlands Correspondent
Nottingham Students vs. LJMU Fury
The Students got their 2016/17 campaign off with an expected bang last weekend, with a 0-38 thumping away at the Staffordshire Stallions, but they'll find week two a little tougher.
The Fury come into their opening fixture off the back of a promotion from Division Two, having championed the North West Conference against some tough opposition.
Whilst it is a big leap in class to Division One, the Fury are backed nicely by the local BAFANL side, the Merseyside Nighthawks, in both players and coaches. However, the loss of Great Britain running back, Laurent Tshimanga, is huge, as "LT" carried the brunt of the load last year for the offence.
Look for the Students to continue their quest for the Conference here, but it'll be a tougher game two for them.
Nottingham Students to win.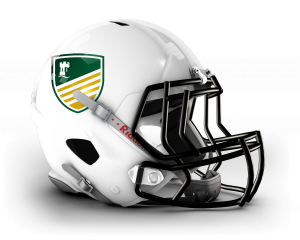 Warwick Wolves vs. Staffordshire Stallions
You have to look at the opposite ends of the second tier spectrum to find these two. Coming out of their first games of the season, Warwick steamrolled the Worcester Royals, with a 6-35 away win characterised by an uptick in the Wolves passing game lead by QB George Roberts, while the Stallions succumbed to a tough 0-38 shutout at home to the Nottingham Students.
Warwick will be desperate to keep pace with Nottingham, who they will look at as being their closest rivals to the conference crown this year. Meanwhile the Stallions will be looking to cause an early season upset here. But away from home against the team slated as the early favourites to finish top of the 1A Midlands? Unlikely.
Warwick Wolves to take this one.
1A South
JJ Segarty, 1A South Correspondent
Brighton Tsunami v Reading Knights
With minimal losses this off-season, the Reading Knights have had a successful recruitment of 30 players with minimal changes to their coaching staff. A series of standout players have returned for the Knights including William Holmes who collected over 500 all-purpose yards last season and is looking for a repeat performance.
Head Coach of the Knights Andy Hollands said that he was 'looking forward to seeing our new team with a complete change of mind-set and schemes with a more competitive squad'. A change of scheme and a strong recruitment might just be what the doctor ordered if the Knights want to come back from their 2-6 record last year. The Knights have had the benefit of an extra week of pre-season, starting their first game this weekend.
Brighton's loss to Portsmouth last week was a hard hit for the team. On top of this, the loss of the club's president Theone Coleman, who broke his tibia in the game last weekend and will be out for the foreseeable future, will be a huge blow. Looking to move past the loss, the Tsunami's aim to defeat the Knights in their first game of the season will be a welcome boost to the morale of the side.
Reading to come out victorious.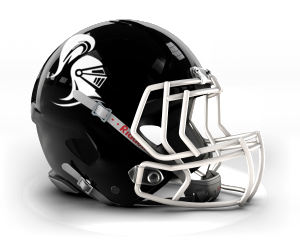 Surrey Stingers V Portsmouth Destroyers
Both sides were predicted to win in week one, which makes this a match to keep an eye on. Surrey scored 35 points over Sussex at the weekend but conceded 28. Portsmouth racked up 24 points against the Tsunami so this could end up being a close game. The Stingers have developed a new programme for the season, developing players with scheduled gym sessions to build upon experience from last season.
Portsmouth, meanwhile, are coming off of a strong 2015-16 season and look to continue their momentum. Scoring 155 points and only allowing 27 points last season, it looks as if a developed and consistent team has followed through to this year with a 24-0 win over the Tsunami last weekend. Look for the Destroyers to use the momentum of a winning 15/16 campaign and a powerful first game to blast their way to success this year.
Portsmouth to win by 2 scores
1A South West
Craig Proto, 1A South West Correspondent
Cardiff Cobras v Solent Redhawks
Is Solent the team to beat now? Can Cardiff rekindle some of the magic from last season to put them back on top? This could be a battle that says a lot about each of these teams, and give us a better idea of how this conference will start to shape up. Both teams are coming off week one wins, but there are big differences in each team's performance.  Cardiff only just pushed past the Demons in a tight affair, while Solent came out firing on all cylinders to defeat the Bullets in style.
Cardiff edged out the Demons with a 14-12 victory on Sunday as they recovered an onside kick with under a minute to go to seal the win. The game saw turnovers throughout, with the defences getting the best of the offences in the first half. This doesn't look like the same team that just missed out on promotion last season, but maybe the Demons have improved considerably, so I'm going to reserve judgement for now.  As they have a very on form team coming to town on Sunday, the Cobras will need to keep the turnovers to a minimum.
Solent powered on to a 45-0 win over the Bullets in week one. That can definitely be called a very good victory to start the season, and it also sent a message to the other teams in the South Western 1A that they're ready to face everything that's thrown at them.
I'm giving this game to Solent.
UWE Bullets v Oxford Lancers  
The only team that hasn't played in the conference yet gets to start against the Bullets, who are coming off a tough loss against the other new team in the division the Solent Redhawks. The Lancers got promoted at the end of last season after a strong campaign where they finished undefeated until the Division 2 South final against Portsmouth.  Unfortunately for the Lancers they've lost a great deal of experience and talent as they were a veteran heavy roster the year before. On top of that they have had a huge turnover in their coaching ranks, needing to replace HC, OC, and DC and other assistants all in one offseason. They do have a small but talented crop of returning players, and the hope is that new HC Adam Goldstein can develop enough rookies into starting calibre players to allow them to compete with the other teams in the division.
The Bullets will be looking to rebound this week after absorbing a 45-0 loss in week 1. We're only coming into the second week of the season so there is a lot of football left to play giving the Bullets plenty of time to redeem themselves. Playing at home should give the team a bit of a boost, but they are going against a team that have had a lot of turnover since last season so they are going slightly into the unknown.
With all that I think the Bullets rebound and take this game as I'm not quite sure what to expect from Oxford just yet.
1A South East (Hassan Rashed)
Hassan Rashed, 1A South East Correspondent
Imperial Immortals v UEA Pirates
\\\game postponed////
RHUL Bears v Cambridge Pythons
For the last three years, Royal Holloway have been one of the most consistent and highest-scoring sides in uniball, appearing in multiple playoff campaigns and only rarely struggling.
Therefore, imagine our shock when we looked at last weekend's results and saw that the Bears had fallen victim to a heavy 26-6 defeat.
The most worrying statistic to emerge from the loss will undoubtedly be the fact that the RHUL offensive unit, which has been key to the team's success, seemed to really struggle when they faced UEA.
Despite recruiting some promising players, the Bear's offence managed just 6 points and even gave away a defensive score, suggesting that they are yet to adjust to the key losses of Idzi Baumgart and Kevin Broch.
Of course, it would be unfair to suggest that the team cannot cope without its recent departures, and it is likely that the young squad will just need some time to adapt.
Nevertheless, RHUL will be hoping for a much better display on their own turf this weekend as they welcome the Cambridge Pythons.
The Pythons are a bit of an enigma for us. After boasting one of the best defences in the entire country during the 2014-2015 season, many people were expecting big things from Cambridge last campaign, with most expecting them to reach the playoffs.
However, the 2015-2016 season was a difficult one for Cambridge, who managed just one win, and narrowly avoided relegation by defeating Sussex on the last day.
Despite their marked improvement in the latter half of the last campaign, we're not really sure what to expect from Cambridge this time around, with the Pythons suffering significant losses during the offseason.
Cambridge will have to deal with the departure of 18 players, including former captain and stalwart Tim Allen, as well as a number of key individuals on offence, such as RB James Digby.
As has been the case in previous seasons, the Pythons are once again expected to rely heavily on their defence, which is expected to field number of star assets, notably BAFL 2016 Div Two South Defensive MVP Tom Carr, and the Pythons' Defensive MVP from last year, Ned Bransden.
With Holloway's offence seemingly lacking a lot of the destructive power it once possessed, and Cambridge losing a number offensive starters, expect a low-scoring affair which could go either way.
Though RHUL will be hopeful that they can bounce back from a poor performance against UEA, another weak offensive display against a strong-looking Python's defence could see the Bears slip to their second defeat in as many matches.
Pythons to take the W.
What do you think of our Week Two predictions? Think one of our new #TeamDC members still has some swotting up to do? Get in touch in the comments down below and let us know!
Comments
comments