BUCS Division Two North Predictions Week Eight
After only a smattering of action in the northern section of the third tier last week, we have an almost full slate of action this week as all three conferences get back into gear.
So without further ado, here's what the powers-at-be at DC Towers think will go down this weekend…
Teeside Cougars vs York Centurions
Both these teams will be looking forward to what is set to be a competitive game. In a season in which both have struggled to find the consistency necessary to challenge at the top, with both teams following comfortable wins over UWS with a heat-checking loss, fixtures such as these are critical for giving that all needed stability.
The Centurions are looking like slightly the better team at the moment, with an overtime loss to the surging Hawoo definitely nothing to be ashamed about. The Cougars, meanwhile, have more to worry about then their 1-2 record as they suffered a slew of injuries during their heavy defeat to Edinburgh in December. They head into this fixture having lost veteran starters both on offense and defense, perhaps most notably fifth-year linebacker Simon Welsh, and will perhaps be hoping as much for a injury-free day as they will be for the W.
We're looking for York to head into their Derby Day Rose Bowl clash with Lancaster at the end of the season full of confidence and poised to finish around .500 or there about, and a win against opposition of a similar quality in Teeside will stand them in good stead to accomplish this.
York to come out victorious in this one.
Lancaster Bomber vs Edinburgh Predators
The Bombers don't exactly have it easy coming out of the gates to start the second half of the season, with games against both halves of the Edinburgh Borders 2A duopoly on the schedule. In the first half of this punishing fortnight for the side from Lancaster they were comfortably handled by conference-leaders Napier by a scoreline of 28-6, and it looks like it could be a similar story on Sunday against the Predators.
Having conceded only eight points all season, the Predators look ready to take it up a notch and keep up the pressure on Napier. The Predators HC Martin Harrison passed his self-assessed litmus test with a win in the opener against HWU, and he will know that his team need to come out with a dominant performance this weekend if they are to realistically challenge their cross-city rivals for the conference crown.
Predators to carve out the victory.
Keele Crusaders vs Liverpool Raptors
It's all stations go for the second half of the season and to start us off we have a top vs bottom situation. We're expecting a fairly open and shut case, but let's look at the facts anyway.
Keele sit at 0-3 and really haven't shown much sign of life, having yet to score a point thus far. They might yet register a win this season when they get to play the fresh off the block Chester Legion, which really represents their only real opportunity to get in the W column this season.
Liverpool are 3-0, sit atop the table along with the Gryphons and are yet to concede a point this year. The Raptors could have a couple of fights left on their hands to secure that lucrative top spot promotion place, as they still have to play both the Muddogs and Gryphons. The Raptors boast a strong offense, scoring on the ground and through the air multiple times so far. They have had one notable loss this season with Special Teams maestro and wide receiver Charlie Barclay-Hudson going down to a knee injury, but all in all this should not effect the outcome of this game in particular.
This game is only going to go one way.
Raptors to win.
Huddersfield Hawks vs Northampton Nemesis
This week sees the 1-2 Hawks play the 0-2 Nemesis.
The Hawks did well to get a 28-6 win over DMU prior to their Christmas break and will want to show other teams in the Conference that they aren't ready to give up on their season. The Hawks have been relatively quiet about their movements since the break and have given little away on social media; we suspect they've been putting in the hard work and preparing for the second half of their season.
Northampton on the other hand have yet to really get their season off to a good start with the team struggling in the first half of the season with turn outs at training. Speaking to the Nemesis President Jack Verling about the training sessions he said
'The last few training sessions have been good, we've had most of the team turn up.'
As is the norm in Britball, Nemesis have lost some players over the Christmas period, but if they can head into this game with a decent sized roster of players who want the win they should be able to do well.
For this one we're going to go with Northampton, we think it will be a relatively close game though and will depend on the squad that turns up on the day.
MMU Eagles vs Leicester Longhorns
With both teams sitting at 2-1 this game will be a big one, both teams are looking to get the second half of the season off to a good start with a W.
MMU have had a good Christmas break which has allowed their injured players to rest and get back to full strength. Although they lost one of their important offensive players over the break, they come into this half the season feeling pretty confident. This game will be a big one for MMU and will be definitely worth keeping an eye on. If they can get the W it will leave them pretty confident round out their season with games against some of the weaker contenders in the conference.
Leicester seem to have had a few good sessions this month so far and have said that this is the best the team has looked coming out of the Christmas break. The Longhorns will be raring to go when they travel to MMU on Sunday, especially coming off the back of two straight wins to close out 2016.
This game will likely be a battle for positions two and three in the 2A Midlands Conference. We're going with Leicester but it will definitely be a close match up!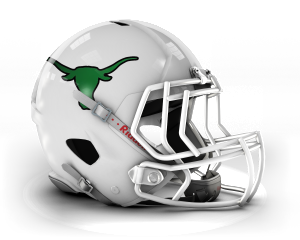 Comments
comments