BUCS Division Two North Predictions – Week Four
Week Four in the Division Two North sees Lancaster and DMU finally make their first hit in anger, and the potential for a lot of movement in the 2A Midlands as both first and second place are in action this weekend.

We don't currently have a 2A Borders Correspondent. Interested? dblcoverage.com/apply
 Edinburgh Napier Knights v Lancaster Bombers
Postponed to January.
Teesside Cougars v UWS Pyros
There was disappointment too for the Pyros last weekend when they were forced to settle for a scrimmage after their medical cover never arrived.
Some 'ballin's better than none, and for the Cougars they've not seen the field since their week one loss to Edinburgh Napier.
Both teams were plagued by mistakes in their openers, and so as it so often the case in Britball, this game is likely going to be decided by whichever programme has the fewer screw ups.
Look for Teeside's good offseason retention to be a big factor in this fixture, with fifth year backer, 15/16 team MVP Bieber Walters, proving a disruptive force against a Pyros o-line that struggled against the Centurions.
Teesside to take it.
York Centurions v Heriot-Watt
The young Heriot-Watt programme travel to the #8 ranked Centurions.
York had a strong preseason competing against Division One teams and more than holding their own, which led to them taking a comfortable win away from their opening fixture against UWS.
They found form towards the end of last year and seem to have brought it with them into 16/17. They've found some balance on offence and familiarity with the endzone which is certainly something Hawoo struggled with in their season opener against Edinburgh that was decided by a single score. They have talented individuals in key positions, but are yet to put it all together and turn it into points.
Centurions to march to victory.

Coventry Jets vs Huddersfield Hawks
Having won in their first week against the Eagles, the Jets come off a two week bye to host the 0-1 Huddersfield Hawks.
The Hawks were slow out of the starting blocks in the first game, after a nail biting 6-0 OT loss to the Longhorns on Sunday, so will be keen to try to put some points on the board this week.
The Jets go into this week in a strong position sitting second in the league table, having scored the second highest number of points and only having played one game. After a 73 yard touchdown in his first game of the season, Jets RB #29, George Chionis will no doubt fancy his chances of a big play on Sunday.
With the Jets possessing an explosive offense, they should be one of the favourites for this conference and they should have an easy win on Sunday.
Jets to take this one comfortably.
Leicester Longhorns vs DMU Falcons
After rescheduling their first game of the season and having more time to prepare for the season ahead, DMU Falcons travel the not so far distance to Leicester Longhorns this week.
Last season DMU only managed to score 26 points over their eight games, yet they still managed to finish one place higher than their Varsity rivals. Boasting a roster of around 60 players after having a successful recruitment, DMU go into the game with the larger of the two squads. Stand out players such as tight end Joe Bull , defensive lineman Thompson Oludairo and wide receiver Laurence Hofmeister, among others, will be expected to make a significant impact on Sunday and help start their season off with a win.
The Longhorns go into this game with a win and a loss on the cards. They managed to put points on the board against conference favourites Lincoln yet didn't manage to get the win, and only scored one TD against the Hawks on Sunday. With stand-out players such as Michel Kabanda and last week's MVP Dom Fenlon-Smith the Longhorns will be going into this game hoping for their second win.
This fixture could see movement on both sides of the ball but this one should go to Leicester.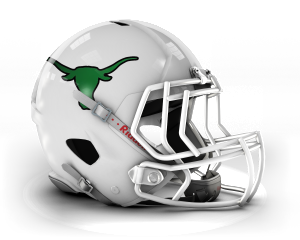 MMU Eagles vs Lincoln Colonials
The Colonials are setting the pace at the top of 2A Midlands and this week head to the MMU Eagles for their third game of the season.
After getting two straight wins and more than 70 points on the board the Colonials will be looking to rack up the points on Sunday. With players such as James Groom, Dean Turner and Matt Hale having already scored a touchdown each this season the Colonials will be hoping to add other names to the list of scorers.
The Eagles head into the game off the back of a loss from their first game and will no doubt want to give the conference favourites a run for their money. With experienced Head Coach Aron Sloly and a roster of around 60 players, the Eagles should be able to put some points on the board in this fixture.
Lincoln have given little reason to doubt them so far though, and they should get the easy win this week.

 Edge Hill v Liverpool
So, Hands up. Who saw that coming? Well we certainly didn't. The Raptors put the proverbial beat down on what we can only expect to be a very small Bradford side. The Raptors went and put 27 points on them before half time, at which point Bradford forfeited the game due to a lack of players.
Edge Hill on the other hand had a bye week after a loss to conference favourites Bangor in week one.
Overall, the conference seems to be very mixed up at the moment, with about all we can be certain of is that the Muddogs are the favourites and the new boys the Chester Legion will most likely be propping up the conference come the end. We would expect the Raptors to push the Muddogs closest, and possibly the Celtics – sorry Gryphons, told you it will take some getting used to – to also give this conference some competitiveness.
For the game in hand, the Raptors have obviously recruited well and built on last year, and are aiming to have a huge season this year. We cannot look past them in this one after a great performance last week against a team we expected to be fairly strong in this conference.
Raptors to win handsomely.
What do you think of our Week Four predictions? Think one of our new #TeamDC members still has some swotting up to do? Get in touch in the comments down below and let us know!
Comments
comments