BUCS Division Two North Predictions Week Nine
STOP THE PRESS. STOP THE PRESS. In what is a perenially weather-ravaged region, with fixtures falling like flies and groundsmen helpless to the unforgiving Scottish winters, we very rarely get a full slate of games north of the border or in the northern conferences. Yet lo and behold, the skies have graciously (as far as we know) behaved this week. So appreciate it while its here: a full ticket of games across the third tier…
 Edinburgh Napier Knights vs Edinburgh Predators
In short, the conference will be decided on Napier's home field this Sunday. There simply is not enough quality across the rest of the Borders 2A to take a game off the winner of this all-important derby tilt. That might seem a little bit harsh on Hawoo, who conceded just six points in their opening week loss to the Predators, but the sophomore outfit from the Edinburgh suburbs have somewhat failed to use that strong defensive performance as a springboard to greater things. Sitting at 2-1, Hawoo are going to have to take a game off one of the two Borders giants, and that looks unlikely at this point. Its therefore not exactly a stretch to see the team that comes out victorious in this one on Sunday as the champions-to-be.
When it comes to picking this game, its difficult to tease much out of the two sides' performances thus far other than to look at the head-to-head results from the 2015/16 season. Knights HC Pete Laird's got the better of his opposite number Martin Harrison in both of the derby match-ups last season, but with the Predator's remastered offense entering its second season and beginning to put up big points you can't rule out a flipping of the script on Sunday. As has been the norm in recent years, this could be a low-scoring affair with the winning team unlikely to break the 20-point mark. We're going to give the Knights the edge based on their recent pedigree, but expect the Predators to play them toe-to-toe all the away.
Knights to win in a nailbiter.
UWS Pyros vs Heriot-Watt
The Pyros have had a tough run of things this season, with their opposition so far this season putting up a lot of points on them and have achieved only 6 points through their string of losses. Their 50-burger loss to Teeside must sting the most, especially given their ability to pull off some shock victories in their previous campaign. The Pyros struggled with the elements and player retention in that 2015 campaign, and those issues look once again to have come back to bite the struggling Paisley outfit in the backside in 2016. The seemingly unstoppable rise of second-year Hawoo up the Scottish bucsball pyramid looks unlikely to end this weekend, with the Edinburgh-based outfit having much bigger fish to fry in the tail-end of the season.
Heriot-Watt to take the victory.
Teesside Cougars vs Lancaster Bombers
In the concertinaed Borders 2A, the Cougars will know that they need to take care of business on Sunday if they want to put themselves in playoff reckoning come the end of the month. This could be a banana-skin game if the Cougars are complacent, but they were anything but complacent to close out 2016 as shutouts against both UWS and York can attest. Newly-promoted HC Chris Scrace deserves credit for the way in which his side rebounded from a tough schedule to start the season, and a heavy victory over the winless Bombers will do wonders for the Cougars' momentum as they look to close the campaign out in a dominant fashion.
We're going with the Cougars to pull out the W.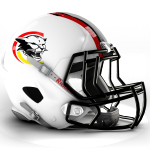 Bangor Muddogs vs Liverpool Raptors
After last week's shock loss for the Raptors, this week's match-up might not get much easier for them. Bangor are unlucky to be sitting with a loss on their record but none the less they do.
The Raptors, as already mentioned, suffered a shock loss last weekend against the Keele Crusaders. After being fairly solid before Christmas, the Raptors have to be careful not to capitulate in this one. If they were to lose to the Muddogs this weekend, their might be very little left for them to play for – apart from potentially throwing a further spanner in the works when they meet the Gryphons later in the year.
The Muddogs will feel very hard done by after last weeks result, as it now leaves them in a situation where everything is out of their hands. If they are going to have any chance of promotion they will need to win out and hope the Leeds Gryphons drop a couple of games. They could be left to rue rookie mistakes from the Gryphons game all the way into 2018.
The Muddogs are going to be mighty peeved at the Raptors inability to get the W last week over a team that pretty much everyone in Britball, except the Crusaders, thought they would beat. The Muddogs are going to use all this and the fact they are possibly a better team and get the W this weekend, as long as there is not any rust lingering from the break.
Muddogs to win.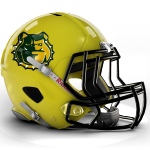 Bradford Bears vs Leeds Gryphons
Old foes meet again here in the battle of the Yorkshire third tier. After moving around conferences together for years these two have been lumped in with a lot of teams from a lot further west.
Bradford have had what can only be described as an average season, beating the lower teams comfortably but then having to forfeit a game to the Raptors at half-time. The Bears won't be going anywhere for the moment, and expect to see them again in Div 2 next year.
The Gryphons, now the only undefeated team in the division, have it all in their hands. They can either win out and potentially even lose a game and still get that coveted promotion spot due to tie-breakers. The Gryphons biggest worry this year might be trying to get a Varsity win after four consecutive years losing to Carnegie. (😝) (edit: emojis?! I think Andy took the conversational tone directive a little too seriously…)
Expect the Gryphons to win this one, but it could be close, depending on weather conditions and the notoriously bad Bradford swamp.
Keele Crusaders vs Chester Legion
Well that was a surprise. Keele come away with that upset overtime win against the then conference top dogs. They could potentially make it two on the bounce against this rookie Chester outfit.
After completely disregarding Keele this year, and even going as far as thinking they may lose to Chester, it was a nice surprise to see the upset last week. Although not going anywhere fast this year, they could end up with at least a couple of wins.
Chester haven't surprised anyone – performing like you'd expect of any rookie outfit should. Hopefully with the multitude of senior teams in fairly close proximity, they can build a solid program. That, however, will take time and don't expect to see them upsetting any odds soon.
We're looking for Keele to go and grab a second win in as many weeks, and this one should not take overtime to do so.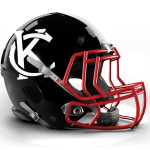 Northampton Nemesis vs Coventry Jets
This week Northampton host the conference leaders Coventry in a game that should be an easy win for the Jets.
Due to injuries and illness the Nemesis had to postpone their game last weekend against the Hawks, now meaning that they have only played two games so far this season. With an outstanding four games left in their season and no word of when these fixtures will be rescheduled, they will be struggling to perform to their full potential with the likelihood of back-to -back weekend games in the near future. The Nemesis will have a fight on their hands if they hope to score against a team which has so far not lost a game.
Coventry basically have a playoff place in the bag and could see themselves in the top two of the division if they continue to play how they have been. With their first game back after Christmas against the Nemesis, who struggled to get a team together last weekend, we could see a #50burger on the board for this one.
Coventry will win this comfortably.
MMU Eagles vs Huddersfield Hawks
With the mishaps of the past weekend behind them this week, MMU host the Hawks in Huddersfield's first game back after Christmas.
The Eagles have done well so far to be sitting third in the 2A Midlands and they will need to concede as few points as possible if they wish to maintain their hopes of a playoff place. Although their team was back to good strength they just fell short of the win last week against Leicester. If they can win their remaining games and keep points conceded to as few as possible, they may still be in with a chance of clinching one of the best runner up spots.
The Hawks may struggle with not having the home field advantage this weekend, as both teams seem pretty similar in terms of results so far this season. If the Hawks can win the rest of their games this season they could also see themselves finishing in the top three of the conference.
Keep an eye on this game as it should make an interesting watch.
Going to go with MMU for the win but I think the Hawks will put up a good fight.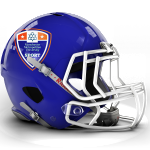 Lincoln Colonials vs DMU Falcons
DMU are currently sitting with an 0-2 record after having to postpone two of their games prior to Christmas. This week they head to Lincoln in a game that could help shape the middle of the table in the run up to the playoffs.
The Falcons have only managed to score one touchdown this season so will be keen to try to put some points on the Colonials, who haven't played as well as expected up until now. This game could go to either team with DMU wanting to prove a point that they can compete with the big boys in the league, and the Colonials wanting to come back from their previous two loses.
With both teams coming off the break into this fixture, it will be interesting to see which team has been getting in the practice since their last games and which has yet to shake off that post-Crimbo rust .
We're thinking Lincoln will win this one.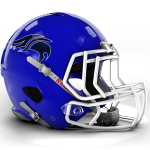 Comments
comments