BUCS Division Two South Predictions Week Eight
The NFL might be winding down, but we've got so much more balling to play out in Uniball – particularly so in the second Division which appears to have been particularly hit hard by delays, forfeits and cancellations of fixtures…
So let's take a look at #TeamDC's picks for Uniball Week Eight!
Chichester Spitfires V Southampton Stags
Postponed with the intention to reschedule for 26 of Feb.
KCL Regents V BNU Buccaneers
The KCL Regents have only played two of their six games this season, at least meaning the team should have had lots of training time for install coming into the second half of their campaign. However, training's never a wholly adequate substitute for game day experience, and what the Regents appear to be most lacking at this point of the year is experience with finding paydirt when it matters – sitting with a donut in the 'points for' column heading into the second half of the season.
For the Buccaneers meanwhile, consistency has been their key concern.
They got lit up in their opening day fixture by a surprisingly feisty UCL Emperors, but bounced back the following week with a confident win over the City Sentinels, who had actually opened their own year looking surprisingly competitive. While this was followed by a loss to conference-leaders, Brunel, the BNU D stepped up and kept the scoreline modest.
This is particularly impressive when you consider they've been forced to take to the field in their previous two games with active rosters of 17 and 20 in each fixture respectively – a far cry from the hefty rosters of the BNU sides of old who used to terrorise conference opponents with their dreaded double wing and mass-point-scoring potential. The team will be looking to key players like Jimi Adekinya to set the tone on defence through the second half of the year.
With their fingers crossed the Buccaneers only require a few wins and to keep the number of injuries to a minimum to get through the season with a winning record.
This will be a close one, but I'll take BNU to win.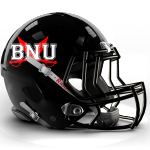 Tarannau Aberystwyth v Bournemouth Bobcats
The Bobcats will be disappointed that they followed up their huge win over an out-of-sorts looking Plymouth Blitz, with a hard-fought loss against a punchy, but previously winless OBU.
This meant Bournemouth went into the break on a low, and in Division Two's unforgiving six-game format, their two losses more than likely takes them out of the race for the conference crown and promotion, unless remaining results elsewhere in the conference go VERY wayward (a four-way tie at 4-2 is still possible).
However, they're still very much in the running for a postseason berth, and their win over the Blitz could count big there, so they'll look to get a fast start out of the break as they cross into Wales this weekend.
For Aber, they followed a disappointing start to the year by rounding out the first half of their season with a confident victory over a heavily depleted Bath Spa Bulldogs.  Finally becoming more familiar with the end zone will help them in their remaining fixtures as they've still got the likes of the Blitz on the schedule ahead of them, but the question will be whether they've been able to carry any of their momentum from their win over into the new year.
Bournemouth appear to have the more talented roster – always competent on D, and with flares of firepower on offence.
We'll take the Bobcats to keep things interesting in the 2A South West.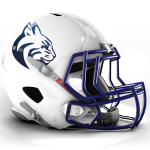 Bath Spa Bulldogs v Plymouth Blitz
It's fair to say the Bulldogs have been in a… 'rebuilding' phase for some time now, though with a fresh coaching staff and small-school-but-big-potential philosophy, there's definitely signs of momentum and confidence building behind the scenes, even if this isn't yet translating to performance on the field.
They received particularly poor luck in Week Five, losing their every-down ironman QB, and so far this season have conceded 30 points or more in each outing as their limited roster depth allows larger squads to rack up points as the games drag on.
All that said, if they were planning to re-ignite their season and take a scalp from a Plymouth Blitz team the Bull Dogs have never beaten? Now would be the time to do it.
The Blitz started the season with gusto with a win over 'Cuda, but took key injuries against OBU that saw them near-enough fluke the win against the Panthers, before first half mistakes caused a shock loss against the Bournemouth Bobcats in Week Five. They limped into the mid-season break and from here on out every game is a must-win if the Blitz intend to retain their conference title and claim promotion – or even see postseason football at all for that matter!
They'll hope to use this fixture to build momentum ahead of their likely-season-deciding fixture against Gloucestershire on Super Bowl Sunday, but as their loss to the Bobcats proved, arrogance goes before the fall, and they simply can't afford any slip ups.
Reports still aren't looking good for the return of some of their key players from injury, so expect a more modest scoreline than we might have in other years, but the Blitz should still be able to take this one.
Canterbury Chargers v QMBL Vipers
A fixture worth getting excited about from the 2A South East as we see a top of the table clash between these two undefeated outfits!
The Chargers may have started their season in a pedestrian fashion with a narrow win over the Essex Blades, but in their two fixtures since they've been building momentum and will come into the new year off the back of two clear, shut out, victories.
They moved the ball freely against a rusty ARU Rhinos side in December and as the only 2A South East side with three games under their belt appear to have all the advantages in terms of experience and momentum.
Meanwhile, new boys Quimble have impressed in their opening campaign, taking two wins from two games, including thumping the Rhinos in a similar fashion to the Chargers, pointing towards potential parity between these two sides?
However, while the Chargers cruised to victory over the Mariners, it was a much more tightly contested match up between the Vipers and Greenwich – forced to come from behind, down 6-0 at the half, to earn their second win on the year.
As such, it's tough to look past the Chargers to continue their dominance in this conference… especially considering how little we actually know of the other competitors considering there's only been five games played in the conference, and Canterbury featured in three of them.
Chargers to take it.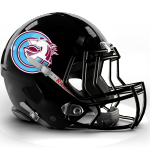 Westminster Dragons v ARU Rhinos
Just prior to publication it was confirmed this fixture has been postponed due to Westminster lacking registered players/coaches.
Honestly? The biggest query about this game is whether it will actually go ahead! Sorry, Dragons, but we've been burned before!
Throughout the first half of the season, despite the best efforts of the Dragons' players themselves, Westminster never emerged from their cave. Lacking both registered coaches and players, it remains to be seen whether the Dragons will find a way to take the field at all this season, or whether they'll likely forfeit-out their remaining fixtures?

Certainly a frustrating conundrum, not least of all for their upcoming opponents, the Rhinos, who were similarly hindered by their own parent institution when their Sports department refused to allow them to take to the field for two of their fixtures due to lack of availability of their new, branded, jerseys.
Should the two teams take to the field this weekend, despite the fact that the Rhinos have been on the receiving end of two 40-point drubbings so far this year, we can't help but feel that the game experience of the Rhinos should be enough to take on what will likely be a horrendously under-manned and rusty Dragons roster.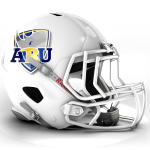 UEL Phoenix v Essex Blades
The tale of the Phoenix so far in the 2016/17 campaign is one of woe, as through rescheduling and ridiculousness, the former-Titans are yet to take to the Gridiron in anger so far this season!
They should at least be healthy coming into the second half of the year, but you can't help but feel a lack of game time will have left them prone to making a number of mistakes in their season opener, eight weeks into the year.
Not faring much better with their season so far, the Essex Blades might be listed at 2-1, but so far their only wins have come from walkovers, with the Blades 0-1 on the field of battle after losing out to the C4 Chargers in Week One.
The Phoenix are an unknown factor at this point in the year, whereas we know Essex at least semi-contained the current conference leaders in their opening fixture.
As such, we'll opt for the more experienced team to take the win.
Blades go to 3-1 with their first on-field victory.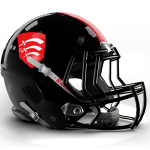 Comments
comments