BUCS Division Two South Predictions Week Eleven
We'll see a good number of playoff spots locked down this weekend as we reach the penultimate week of the 16/17 Uniball season!
That said, lets take a look at the fixtures that might wrap up some of the conferences in Week Ten!!
BNU Buccaneers v Southampton Stags
Neither team are out of the playoffs just yet, though it's looking like it might just be a matter of time for BNU. BNU's 6-0 win over Chichester last weekend keeps them relevant for their potential placement to the playoffs, but the Buccaneers face a strong Southampton Stags this week, who only took their first loss in Week Ten against the currently undefeated Brunel Burners. Leading 7-6 with 7 minutes left in the game, the lead was blown and the Stags succumbed to a 15-26 loss.
The Buccaneers with a 2-2 record are still at -18 in points differential, compared to the Stags who are at +52 through three games this season (omitting the walkover win in Week 8 against KCL). The conference has not disappointed this season, with one win separating each of the top four teams. Some with two games left to play. The second playoff spot and conference champion is all still to play for.
The Stags have played three of their six games with one postponed to be replayed in Week 12. Talking with Stags Head Coach Graham Thorp eabout playing BNU and the former Stags Head Coach Andy Capp he commented:
"…the players returned to practice with a determined attitude, eager to improve on their performance heading into the BNU game… the defeat, whilst disappointing, is seen as part of our learning journey. The Stags are confident of bouncing back this weekend against a BNU."
A determined Stags team is a fierce opponent, especially with the playoffs on the line. Stags to win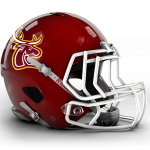 UCL Emperors v Brunel Burners
UCL didn't play in Week Ten. With their last game this weekend against the undefeated Brunel Burners the outcome will decide if the two teams sit tied at 5-1, waiting for the rest of the conference to play out their games to see if there's a potential three-way tie, or if the Burners stay undefeated and are Conference Champions headed for the 1A South.
The Burners have gained themselves a playoff spot but not the Conference Championship just yet, a win this weekend it would solidify the pennant for the season and their promotion to the 1A South. A loss would putting them in the risky situation of UCL having the head to head over them, and having to rely on the Stags also finishing 5-1 to create a circular head-to-head triumvirate that should see the Burner's through thanks to their staunch D this season.
With all to play for both team will be looking to walk away with the win, pulling out all the stops to guarantee victory. Both teams have played a strong game this season but the Emperors, since their second game this season, have struggled to put more than 15 points on the board allowing 14.4 points per game, the Burners sit with a comfortable average of 27.2 points per game scored.
Brunel to take the win and the Conference Championship.
Chichester Spitfires v KCL Regents
Chichester's luck this season is yet to fall their way, four games played and one postponed, the Spitfires will continue to play tough and will be determined to put points on the board.
Meanwhile, with a big 36-0 loss to the Burners in Week One and a 22-6 loss to City last week, KCL took a walkover loss to the Stags in Week Eight due to being unable to field a team, wiping off the team's chance of making the third place spot this season.
Despite the game's lack of impact on the season both teams will be using this opportunity to continue to develop and build their teams for next season where they will work to compete at a higher level.
KCL to win
Bath Spa Bulldogs vs OBU Panther
Bath Spa come off the back of a shellacking from Gloucester last week, in a short game a 50 burger was dealt out by the Glads.
OBU come in on a bit of form and look to round out the season positively.
We heard talk this week that the Bulldogs had some NCAA talent at training and suddenly DC Towers was awash with Coventry Jets (Senior, old school) style rumours. However it appears the players are ineligible and so it will just be the same Bath Spa team we have seen all season.
Although Coach Lindsay has improved the team the Bulldogs need a great recruitment next year to become relevant, competitive, and snap what is now a painfully prolonged losing skid.
Coach Wykes boys take home the win .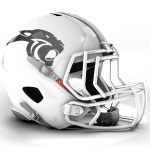 Plymouth Blitz vs Tarannau Aberystwyth
So there was a time when we expected Aber to bolt at the thought of a trip down to Plymouth at the end of the season. But it appears there is a storm brewing this weekend but we only expect lightning to strike once.
Ok I can't come up with any more lighting puns (Eds: Thank Thor!)  so …..
Realistically the Blitz have all but sewn up this conference with their Super Bowl Sunday win against Gloucester all but guaranteeing them the title so long as they avoid this this last potential banana skin.
Fair play to Aber for keeping the fixture. It's a long old way to go to play a game where the odds are against you and with a young coaching staff. Though not too many years ago the Blitz were in the same position so they just have to keep up this moxy.
Blitz to win. Aber to win pride points
Bournemouth Bobcats vs Bristol Barracuda
'Cuda have been on a roll of late but need to win out . They need to show they can play physical and the Bobcats should give them the ideal platform.
Bournemouth so far have the biggest upset of the year by handing the Blitz their only loss . Before that win I said they needed to take a scalp of one of the big boys… to confirm their best season they need to take another.
Feel free to prove me wrong Bobcats but I see Cuda winning this one but it will be closer than people think.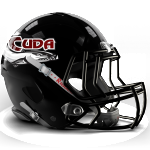 Westminster Dragons 0-1 Canterbury Chargers
QMBL Vipers v Essex Blades
Essex's surprise loss to the Rhinos last weekend only serves to make things all the more interesting in the 2A South East.
Plagued by forfeits and postponements early in the year the conference is only now beginning to heat up, as while the Chargers have locked up the conference crown, there's still potentially two more playoff berths to be played for!
Both these teams have put themselves in a position to earn one of those berths, though for the Blades it's now an up hill battle. Their best bet is to try to create a three-way tie at 5-2 between themselves, ARU and QMBL, and win out on the points conceded tiebreaker…
Which means victory this weekend is mandatory, else even a third place finish is beyond them.
The Blades looked sharp against UEL in Week Eight, but were obviously blunted by the beauty of the Rhinos' new Rhino Jerseys last weekend, only able to put 9 points on the board. If their offence remains similarly stunted this weekend? It's unlikely to be enough to keep them in the running for a postseason berth.
Quimble have impressed in their first season in the league. And while they've struggled to reclaim the offensive output they displayed in their season opener, their D has been solid conceding an average of less than 10 points per game.
Quimble seal the deal of postseason in their first season with a win on Sunday, so we believe they'll want it more.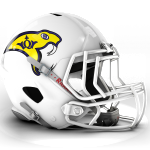 ARU Rhinos v UEL Phoenix
Look good, play good, and the Rhinos must look spiffing as they're undefeated so far in 2017.
To help understand the awesome impact that having great field fashion brings to a game, we created this handy graph:
Now that it's been turned into a graph, it's practically science, and we're sorry UEL, you guys are far from a bad team this season, but you can't argue with science.
ARU put themselves in the best possible position to see playoff football with a win over UEL on Sunday.
Because Science.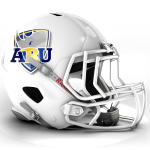 Comments
comments