BUCS Division Two South Predictions Week Ten
Our Division Two Southern Conference Correspondents all appear to have jumped ship this week, off to do exciting things in exciting places (the bastards) so if you notice a different tone to the predictions, that'll be why.
That said, lets take a look at the fixtures that might wrap up some of the conferences in Week Ten!!
BNU Buccaneers v Chichester Spitfires
The Spitfires started the year with such promise when they appeared to run the Burners close in Week One, but it's gone awry from there.
They don't seem to lack defence, but they'll need to find better output on offence if they're going to take flight in the latter part of this year to tie out their year at 3-3.
The Buccaneers in the meantime have appeared to be on the opposite track – opening the year with a blowout loss to the Emperors, before turning things around and handily taking a win away from the Sentinels where they travelled with only 17 players, and keeping a dominant-looking Burners side to only 14 points of offence. They've not seen action since Week Five and are likely to be rusty, and even on a good day the Buccaneers' roster is hardly large, with only around 25 players on the books.
This means the game could ultimately come down to which side has the more healthy bodies in the third and fourth quarter…
But for now we'll opt for BNU who have had the better season so far.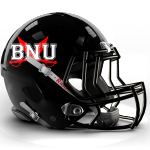 Southampton Stags v Brunel Burners
This is likely the biggun'!
So long as the Stags can find a way to get the rest of the season played, the victor of this fixture looks likely to be the team to take the conference. Running back Aaron Adekoya heads up the offence that put 62 points on UCL in Week Four, but since then the Stags have found themselves frustrated by repeated postponements.
For Brunel, this has been a season of retribution so far for the Burners, who felt robbed of a shot at promotion last season when they stuttered and stumbled in the game that mattered most – against a Portsmouth Destroyers side that would go on to be undefeated for a full calendar year and more.
The Burners feel they should be playing Div One football, and after a shaky start in Week One where they reportedly pulled starters too early and let the Spitfires back into the game? They've looked dominant, with three straight shut outs and two blowout victories – quite an achievement for an offence that looks to run down the clock rather than run up a scoreline.
It's been difficult to get a real sense of the Stags. Sure, they're undefeated, but one narrow win against a sketchy looking City Sentinels, followed by a HUGE blowout victory over what appeared to be a fairly solid rookie Emperors outfit? We're not sure what to make of them. Which is the true Stags?
What's certain is that they'll need it to be the latter if they want to run with the Burners this Sunday.
We're not confident enough in Southampton to opt for them at this stage… So we're saying Burners to take the win, and the conference.
City Sentinels v KCL Regents
First things first – we have to query the likelihood of the game even going ahead.
We've seen back to back postponements from the Regents in Week Eight and Week Nine, firstly for pitch issues and then for lack of players. When they did take the field back in Weeks Four and Five the results were hardly promising – the Regents now have the dubious honour of being the only team in the league that has stepped out onto the Gridiron, but yet to put up any points in their campaign.
That said, it's not like the Sentinel's season has been all rainbows and sunshine – their last seconds loss to the Emperors last weekend eliminated them from the playoff race, and while they've been the most consistent team so far in ensuring their fixtures get played,  two narrow losses against Southampton and UCL have left the Sentinels with a disappointing season considering their steadily improving performance in recent years.
They'll be among the first Division Two sides to close out their season with this weekend's fixture, and we think this one -so long as it goes ahead- should be an opportunity for the Sentinels to stretch their legs and put in a good performance and snag a second W.
OBU Panthers v Tarannau Aberystwyth
The prospect of playoffs is at an end for OBU, who will likely feel disappointed with their return to a full season of balling following the difficulties of the 15/16 season saw them come close, but no cigar, to making an immediate impact in their new home in the 2A South West. With a best potential record of 3-3 and no head to head over any of the top three teams? OBU can only qualify if one of the other teams is forced to forfeit a fixture.
A victim of the schedule, the Panthers faced the top three teams in the conference to start out their season, but were finally able to put an end to their painfully long losing streak with a win over Bournemouth in Week Six.
They're not without talent, and the Mid-season break should have allowed them to get healthy after bleeding some starters towards the end of 2016.
Meanwhile, Aber were also able to end last year on a high, with a convincing 30-0 win over the Bath Spa Bulldogs in early December. Playoffs are far from out of reach for Tarannau, and they can also yet play spoilers to Plymouth's season – but first they'll need to deal with a long trip across the country to Oxford.
The welsh side took beatings when they took on the contenders in this Conference, whereas the Panthers were largely able to hold their own – except against a rampant Barracuda of course!
They appear to have a bit more talent in key positions, so we'll give this one to the Panthers who'll be gunning to end their season even-stevens at 3-3.
Gloucestershire Gladiators v Bath Spa Bulldogs (14-0 Q1)
This one got underway before Christmas, but had to be called when the Bulldog's iron-manning QB went down with what looks to have been a season-ending injury in the first quarter.
Gloucester had already taken a 14-0 lead at that point, and after a heartbreaking defeat to Plymouth last weekend? Odds are we'll see no mercy from the Gloucestershire University side on Sunday.
The Gladiators are strong against the run, and we've got to wonder what aerial attack the 'Dogs have after losing their QB?
Bath'll fight to the end so long as there's enough of them left standing for the fixture to keep going, but we don't think they've not got the depth or the familiarity with the end zone to take this one away from the Glads.
Canterbury Chargers 1-0 LSBU Spartans
Greenwich Mariners 1-0 Westminster Dragons
UEL Phoenix v QMBL Vipers
Quimble's opportunity to lock themselves in as no worse than a .500 record in their rookie year (on the premise LSBU walkovers may end up discounted to align the South East with the six-game seasons of other Division Two conferences).
They've impressed as a rookie outfit, with good roster depth and some nice scorelines. In a troubled year for London programmes, with the withdrawal of Westminster and LSBU, and no sign of KCL in recent weeks? The Vipers have been a real bright spark for the capital's Uniball prospects outside of Kingston.
For UEL? Well, it's been tough to see if the newly reborn Phoenix have caught fire this season as they've only had the opportunity to play a single game so far – emphasising the worrying state this conference has been left in following the withdrawal of two teams, and off-field issues that led to two further postponements.
Their only fixture so far was something of a mini-shoot-out with the Essex Blades, with a 19 to 40 scoreline that saw the Essex side run away with it in the second half. They don't lack ability to move the ball on offence, but having to wait so many weeks to get a fixture, their D was clearly not up to speed against the Blades.
This one has the potential to be a hotly contested match up. Phoenix have had a chance to shake off the rust, while QMBL will look to edge closer to a playoff berth in their first year – especially with a season defining match up against Essex on the cards next week.
The Vipers have impressed so far this season, particularly with a stern defence that is conceding an average of only 8.6papg, so we'll give them the nod here.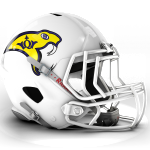 Essex Blades v ARU Rhinos
The Rhinos new Jerseys clearly worked for them as they found their first non-walkover win of the year on Sunday, taking a hard-fought 8-0 win away from a Greenwich Mariners side that appear to be a rapidly sinking ship in 16/17, despite a sterling 15/16 campaign!?
However, this week's opponents offer a very different prospect for the Anglian side, who opened up their year with two heavy losses to QMBL and Canterbury – and this incoming Essex team have also shown a propensity for racking up big scorelines when given the opportunity!
This will only be Essex's third game of the year, after a tough opening day loss to Canterbury was followed by a LONG hiatus due to withdrawals and postponements.
Still, the rest seemed to have served their offence well at least, as they executed with precision in the second half of their game against UEL in Week Eight, and will be looking to show similar offensive potential against the Rhinos on Sunday.
This'll come down to just how much of an effect the Rhinos' jerseys have had. They say 'look good, play good', but now's the time to see whether last weekend's shut out victory was just a flash in the pan for ARU, or whether they ready to make a late assault on a playoff berth?
They showed a keen affinity for the end zone against UEL, so we're giving this one to the Blades.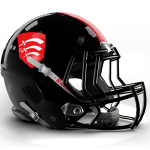 Comments
comments