BUCS Predictions | Division One North, Week Eight
1A North
By Samuel Stoddart Durning
Edinburgh Napier Knights v Hull Sharks
The Knights can only be proud of their debut to Division One football so far – sitting with a very respectable 3-1 record and still atop their conference table with three straight shutout victories.
Their latest victory came in a pre-Christmas frost battle against the University of Hull Sharks, south of the border. The Sharks will make the long return trip north looking to improve on their current 2-2 record.
The Knights and Sharks shall both be well rested prior to this matchup after their long Christmas break. Last time the two met the Knights were struggling to come to together on offence in the harsh conditions with all but two of their 35 points scored coming from the D – picks and turnovers, headed up by CB Jamie Clark, who notched numerous interceptions on the day.
We hope the Napier side will have managed to replace their one term imports with second-semesterer recruitment and will come out swinging in a bid to stay atop of their table, before an ultimate conference decider in their East v West rematch against University of Glasgow Tigers on Superbowl Sunday.
The Sharks have had somewhat of a shaky season in comparison to last year's dominance in the northern tier. The loss of a number of veteran players including longtime playmaker QB Sam Foulds has definitely seen a drop in production with the Hull offence only averaging approximately 12 points a game. They will be looking at a redemption second semester in order to turn their current 2-2 season into a winning season starting with a revenge game against the new boys of the conference.
With both teams seeing their first action since before Christmas this will definitely be a slow one to start while both teams shake off the rust. However, if the Knights offence comes into its own we can see this being a one-sided affair.
Knights to make Shark soup.
Glasgow Tigers v Sunderland Spartans
Glasgow can't seem to catch a break, after their much-anticipated postponed match up against Northumbria was snowed off once again last week! Look for the Tigers to do their best to reschedule once again, as their title campaign may rely on ensuring they complete all eight fixtures after an apparent slip up against Hull, earlier in the season.
The Tigers, like Napier, will have all eyes set on a win for this weekend, in order to put them in a strong position for their trip to Edinburgh in their East vs West derby match up on Super Bowl Sunday.
Meanwhile, Sunderland are coming off a first semester campaign they will want to forget quickly. Having a game day squad of approximately 20 players is not going to match up well against some of the other hard-hitting Northern sides. We hope they will have bolstered their roster through the second semester, in order to avoid the relegation spot at the end of the season.
They will be going against a Glasgow side which has three times the amount of points scored this season, than the Spartans (88 points compared to 26). As such, Sunderland's defence will need to tighten up against the conference's number one offence, in order to avoid a further increase on the 107 points scored on them so far.
Anything can happen over the Christmas break and we have seen some pretty surprising upsets already this season… however, we don't see the Tigers momentum slowing down anytime soon.
Tigers to maul Spartans.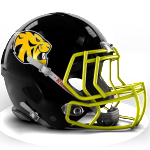 1A Yorkshire
By Andy Loch
LJMU Fury v UCLAN Rams
Quite an oddity of the schedule to play the same opponents in back to back fixtures… but the reschedule to Rain Week means this is precisely what we're seeing here, for the Fury and the Rams.
Last week the Rams trampled over the Fury in what looks like it was an easy win. With the one-sided game so fresh, it's tough to add anything more to the conversation here…
The only thing that will change the outcome of this game is if there were players missing from either side due to a later return to University, or any academic endeavours that may have taken priority.
Even so, the scale of the victory means it's tough to see this one going a different direction to a week prior.
Rams will repeat last weeks feat.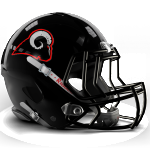 Leeds Gryphons v Sheffield Hallam Warriors
A top v bottom clash kicks off the second part of the season for these two teams.
Unlike their fellow promotees into Division One, all of whom are at least currently sat in playoff berths, the Gryphons have not really taken to middle tier balling.
They're 0-3, and it's not going to get any easier over the next five weeks, as they see straight back-to-back fixtures from here til seasons end.
The Gryphons will be targeting matches against the Fury and Sabres where they might be able to pick up a win, and cling on to a spot in the conference, but realistically the Gryphons are looking like the odds on favourites for a drop from the Division at this point in the year.
On the flip side, Hallam are the one team that look like a potential stumbling block for UoNAF in midlands teams' march to the Premiership, and they will likely continue to show their worth over the rest of the regular season.
They haven't been tested much this season, winning every game by at least 20 points. We don't see that changing here.
Hallam will win this comfortably.
1A Midlands
By Erick Jupp
Nottingham American Football v Staffordshire Stallions
This weekend's Saturday match-up sees the unbeaten Nottingham face-off against the winless Staffordshire Stallions.
The Yoonaf squad have been nothing short of dominant through the first half of their campaign, with the highlight so far being that emphatic 33-0 win over their rivals and neighbours, the NTU Renegades.
They will look to pick up where they left off when the 0-4 Stallions come to visit.
The Stallions will have to pick up some key results if they will be looking to remain in the middle tier for another season. An oddity for the middle tier, where there's often one team left out in the cold, it's looking like a potential three horse race to dodge the drop from the midlands at this point in the year – the Stallions can still save themselves with strong performances against the Wolves and Longhorns before the year is out…
This fixture, however, is most likely out of their reach.
Much like in the first meeting between the two, Nottingham will look to put up points early. They've got the #1 offence in the tier, having put up 149 points in the first four games, and there's no signs the Stallions have the mettle to slow them much.
The Stallions will probably look to experiment with new things in this match-up before heading into their must-win games against the Longhorns and the Wolves.
Nottingham should take this one, with 2017 Player of the Year, Pat Daley, putting his feet up by halftime.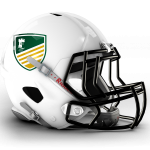 Leicester Longhorns v Warwick Wolves
As noted earlier, back to back fixtures against the same opposition are rare… But the torrent of postponements at the end of 2017 has led to games being squeezed in wherever they can fit, and so we see another do-si-dos (which, contrary to the internet's opinion, is a dance move, NOT a type of marijuana) as the Wolves and Longhorns square off once more.
In contrast to a Fury/Rams matchup that we can only see going one way, however? This one's looking much more interesting.
In dire weather during Rain Week, the Longhorns squeaked through to a 8-0 win in Warwick. If they're able to repeat this feat at home, they'll have all but locked up their standing as a Division One programme for at least another year, and even have potential to tussle for a playoff berth.
Meanwhile, a loss for the Wolves – long-time contenders in this conference and often the only rival for whichever Notts side it was taking the conference crown that year – would put them at real risk of playing basement tier balling next season – one game against the Stallions away from taking the plunge.
A loss of veteran playmakers has left the Wolves vulnerable. Though they'll be fighting tooth and nail for the win this week and are unlikely to face the same stiff opposition from the weather as they did last weekend, we've got to give the nod to the Longhorns to seal the deal for a second week in a row.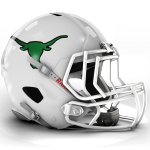 Comments
comments