BUCS Predictions | Division One North, Week Four
1A North
By Samuel Stoddart Durning
Sunderland Spartans v Northumbria Mustangs
Northumbria will be hoping to put last weekend's fixture behind them pretty quickly after a 21-0 dismantling to new boys the Edinburgh Napier Knights. From what we've heard Northumbria's roster seems to be dwindling, travelling with only a 28-man squad north of the wall and with guys playing both ways in the trenches we hope they can beef up their numbers in some way to help their season – especially with a game against the hard hitting Tigers on the horizon.
We will be looking to see if either of the Mustangs scholarships players make more of an impact this week as we haven't heard much stats wise so far.
We can expect that Coach Brumpton will be putting the Mustangs through their paces this week in order to have his offence put up similar firepower to their Week One outing against Hull Sharks (30-6). A much needed bounce back win this weekend against a struggling Sunderland side would see a boost in Mustang morale and have them sitting comfortably in the mid table slot at 2-1.
Sunderland are still looking to notch the first win on its belt after narrowly missing out on a win against Hull sharks 24-16 last week. They have everything to play for now as relegation becomes more and more of a reality with each week. Something Sunderland will be oh-so familiar with thanks to their narrow survival last season, the eight game season for Division One means that a single loss can mean the difference between security and a trip down to Div Two, so the Spartans will be hoping to capitalise on the stuttered Northumbria momentum to put a win away before the Christmas break.
With diminished numbers in both camps, Sunderland's offence slowly clicking together and the Northumbria defence having stuttered last week we could be in for another upset… however, I side with the Mustangs to come back with a vengeance and put this away in this North Eastern battle.
Northumbria to win.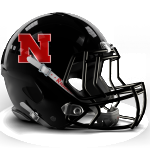 1A Yorkshire
By Andy Loch
LJMU Fury v Sheffield Hallam Warriors
LJMU have become a very interesting addition to this conference this year. After just slipping past the newly promoted Leeds Gryphons, the Fury then threw a real spanner in the works by defeating the Sabres last week. It will be interesting to see whether LJMU actually have the ability to challenge for a solid playoff seeding, and whether the 1A Midlands of last year set them up well for success this season, having faced strong Warwick and Nottingham teams.
Hallam are doing what they've done for so long in Division One –  win games.
Still the team to beat in this conference, and looking strongest to go head to head with the two Nottingham teams come playoffs as they all look for promotion to the Premiership. There were no jitters last week against the potentially tricky UCLan Rams, as Hallam powered through to a 31-0 win.
Hallam should win this one. However I have underestimated LJMU before, so don't be surprised to see a little bit of a battle between these two sides on Sunday.
1A Midlands
By Erick Jupp 
Nottingham American Football v NTU Renegades
This biggest match up of the middle tier so far this season, and what a game this promises to be!
A crucial fixture for both teams, as this Saturday Night Lights match up is not only a local derby, but whoever wins here will have the lead of the conference and the upper hand for the race to the premiership spot that both Notts sides are oh so eager to earn.
The Renegades have been exceptional when it has come to the season so far as they have posted 87 points over their two games and are still yet to concede a point. In their last outing against the Longhorns, they walked away with a 42-0 win, trouncing an opponent that looked like it gave UoNAF something of a headache in the first half of their match up the preceding week.
Despite the boys in pink getting the better of the 'Robin Hood Bowl' Varsity match up between these two teams last year, the University of Nottingham have something of an advantage going into this game as they had a bye week last week, and thus more time to prepare for this fixture. With Coach Jason Scott eager to set a tone in his first Nottingham Derby, they will be coming in this weekend hungry and determined to beat the rival Renegades.
As such, looking to this match up, we're expecting a very close, hard fought battle.
UoNAF have a great roster who we feel have only showed a glimpse what they are capable of and their defence have been making big plays. However, the Renegades have stomped on their opponents so far and are yet to concede a single point so far on the year.
It's a toughie, and could easily be turned around in the return leg… but we'll give the nod to the NTU boys for this one.
Leicester Longhorns v Staffordshire Stallions
At the other end of the 1A Midlands table, it's the battle of survival in this clash between the recently promoted Longhorns, and a Stallions side that narrowly avoided the drop in 16/17.
The Leicester Longhorns haven't had it easy in their opening weeks in Division One, taking on two of the preseason favourites for promotion.
Carrying a lot of injuries, they proved unable to resist the Renegades last week, conceding 42 points.
This match-up against the Stallions is vital if they look to remain in first division as both teams are coming into this fixture 0-2.
The Stallions came up just short in their last outing,  when they played the Warwick Wolves. Their performance to come back from two scores down changed the momentum of the game, but they couldn't capitalise on some of the opportunities they were given. They will look to put that behind them and use 'what could have been' to fuel them coming into this match-up.
With neither side having had a great amount of opportunities on offence so far this year, expect turnovers to be the key to this game. Both sides have the capability to make big plays on D if the opposing offence misfires.
This is hard to split, but based on their experience, the Stallions should just have enough to mark their first win of the season.
Comments
comments