BUCS Predictions | Division One South, Week Eight
1A South West
By Craig Proto
UWE Bullets v Cardiff Cobras
This game should have been played before Christmas so hopefully the weather holds out this weekend.
One of these teams will get to 3-1 and gaining ground on Plymouth – Cardiff able to edge ahead with the head-to-head over the conference new boys, pending the Blitz's own result against Solent.
Cardiff seems like a solid but unspectacular team this season. As always, their defence is a strength, they haven't given up more than one touchdown all year. Now here come the Bullets with their offence which has struggled to put up points so far, their highest total being 22 points against Exeter back in November.
I can see this being a big defensive battle, maybe a defensive touchdown could be in play this week and that could be the way one of these team's sneaks ahead.
I will be shocked if this game turns into a shootout and while UWE have a proven ability to get hot through the latter part of the year, right now I think I just trust the Cobras a little more.
Especially considering they have homefield advantage, I'm giving the Cobras the nod for this one.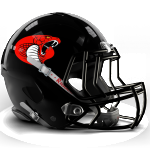 Solent Redhawks v Plymouth Blitz
This is a great game for Plymouth to start 2018 with. Unless the Blitz have regressed over Christmas I can only see this going one way.
This game was a high scoring affair back in Week One, ending 40-26.
Since then Solent haven't scored more than 10 points… maybe they can score a few more this weekend, Plymouth's own D is second-worst in the conference through four fixtures, but we shall see.
If they're playing to form, I'd expect Plymouth to come out and take charge early in this game and not let up.
However, the Devonshire side are notoriously out of sorts when playing away from home, so might an underwhelming performance from the Blitz leave their pole-position at risk?
I'm backing Plymouth take this and move to 4-1, but not in as convincing a fashion as many might expect in this top vs bottom match up.
1A South
By JJ Segarty
Reading Knights v Surrey Stingers
Starting off the second half of their season, the Knights face the Surrey Stingers this weekend. Due to an unplayable pitch in the Rain Week last weekend, this will be the Knights' first game back after the Christmas break. The team will be looking for a win to turn things around and get them on track for the rest of the season – back into a fighting position to contend for the playoffs.
Game four of their season, the Surrey stingers are also playing their first game back since the Christmas break. The stingers are one game ahead of the Knights and are looking for their second win of the season putting them comfortably in third place in the conference.
We've not seen the Knights in action since back in Week Three, which makes predicting the outcome of this game is tough. On paper, you'd have to pick the Stingers, who at least opened the season with a Week One win over rivals, the Sussex Saxons…
However, I believe this will be Reading's game, bouncing back from a trying midseason of offfield trials that have hopefully brought the team closer together, with a turnaround of the team and a drive not yet seen from them.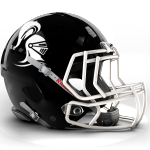 Brunel Burners v Kingston Cougars
It's likely now or never if the Burners want back to back-to-back crowns!
Taking a win this weekend would tie the conference between these two teams, but with only 6 points between them in their last meeting, it's not beyond the Burners to snatch the head-to-head advantage here, and certainly keep themselves  in the playoff spots they are aiming for.
Still undefeated, the Cougars will look to continue their drive to return to the Premiership, and make this weekend their fourth win of the season. They're the top offence in the conference, and by a healthy margin, which bodes well when facing a Burners side that are struggling to put many points on the board.
Even so, we like to keep things interesting here at DC, so as much as I think this may be a close game, I think it will still be a Burners win… and to really make things interesting – by exactly 6 points, putting the two teams pretty much neck and neck at the top!
1A South East
If you're interested in writing about the 1A South East for DC, get in touch at editor@dblcoverage.com
Canterbury Chargers v UEA Pirates
UEA were in action last weekend, and sailed through a stormy Rain Week with a comfortable 36 to diddly defeat of the mortally wounded Imperial Immortals.
As such, they'll be coming into this fixture with great momentum, looking to fend off their most-likely rival for a #2 spot in the conference, and avoid a slip-up that would stop them contending for the conference crown when they face the Falcons again in a likely title-decider in Week Eleven!
They take on a Canterbury side that have impressed in their first year in the middle tier – particularly so when they ran their local rivals, the table-topping Falcons, on-so-close in Week Six, falling just four points short of a massive upset in a game that meant an awful lot to the players and coaches of the newest addition to the conference.
The last time these two teams met, the Pirates romped away with a 31 to zip win, at home. Between the travel, and a maturing, developing Chargers squad, we wouldn't expect nearly as large a margin this time around…
…But we'd still expect a Pirates crew with the wind in their sails to take the W here.
Cambridge Pythons v Imperial Immortals
Well… It's fair to say that when the 1A South East came right down to the wire last year, producing three playoff teams each tied at six wins and two losses? We did NOT see two of those teams, the Pythons and Immortals, reaching the middle of the season winless, and in Cambridge's case? Pointless.
It just goes to show how huge an impact the offseason can have to a Uniball team if there's not steady and sustained recruitment season after season, as while mathematically each of these sides is still capable of turning things around and avoiding the drop? Odds are that one of these two will be seeing basement tier balling before the year is out.
In action last weekend, the Immortals are certainly not living up to their namesake. Short on players, they couldn't make it past the third quarter in their one-sided loss to UEA on Sunday, and while they'll hope to have regained numbers for this weekend's game, there's still a fair amount of balling ahead of them for their thin-on-the ground roster.
Cambridge, meanwhile, will be hoping this fixture is the kickstart their season needed. They're yet to put up a single point of their own through three games, and if the Pythons can't show some bite here? It doesn't bode well.
Still, with the international prestige of their host institution, we've seen seasons past where the Pythons pick up a couple of veteran ballers from across the pond and blast through the latter part of their year!
Whether that's happened this year? No word yet, but either way we think this might be the Pythons game to lose against an Immortals team on life support.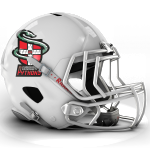 Comments
comments