BUCS Predictions | Division One South, Week Eleven
1A South West
UWE Bullets v Plymouth Blitz
It's crunch time across all the conferences, but most especially in Division One where conference crowns and playoff berths will be locked down in the coming days…
For the Blitz, newly promoted from Division Two, they've already got one check on their 17/18 Bucket List as they're already set to see postseason action for a third straight season… But can they seal the deal on a third-straight conference crown with a win on Sunday.
Well, that's certainly going to be easier said than done as while the Blitz have had a superb debut season in the middle tier, this weekend's game against the South coast side's long-time nemesis, the UWE Bullets, is crucial to ensuring the Bullets can't catch up to the Blitz before the season is out.
The Bullets have had a hot run since losing to the Blitz back in Week Five, blasting past the Cobras in their first game back from the break, before beating the Bristol Barracuda in a varsity showdown and squeaking past Solent – three wins in eight days no mean feat.
While the wear and tear of so many matchups was clearly taking its toll on the Bullets, but a bye week should have given them the opportunity to get their roster healthy.
Blitz meanwhile come in off the back of three straight, and while they looked back to top form in their 32-8 win over Cardiff last weekend, the performance echoes their flip-flop form all season long – unstoppable at home, as their dynamic offence headed up by #AllDC QB Fen Trudgian racks up the points… but very vulnerable on the road.
This plays to UWE's advantage as they host on Sunday, and they'll be looking to not only take the win here, but by more than a dozen points in order to steal the head-to-head – essential in case they can't find time to squeeze in their previously postponed fixture against the Cobras.
On their home turf? Blitz are the best team in this conference. But playing in Bristol, a healthy Bullets could take this one… I don't see it being by a big enough margin to take the head-to-head however, so this conference could come down to the Bullet's ability to squeeze in a mid-week fixture at Cardiff at short notice!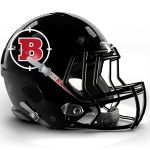 Cardiff Cobras v Exeter Demons
It's make or break time for these two teams who saw postseason action last season. While both are still mathematically capable of making it to playoffs as things stand? Odds are it's one or tuther who'll get a shot at playing for promotion
With their third loss on the year, the Cobras know their conference crown from 16/17 is lost to them, and indeed the side are going to be hard-pressed to complete a full schedule with the time remaining.
However, we're certain a team with the impressive history of the Cobras has no intention of letting their foot off the gas in the latter part of the year – with the ignominy of a losing season hanging over them, expect Cardiff to come out all-guns-blazing on Sunday.
Still, this Demons side crossing the welsh border to face them will be no pushover. Exeter bounced back from a demoralising Devon Bowl loss in Week Ten with a come-from-behind win over the Redhawks last weekend – their revamped offence showing its teeth.
Much like the last meeting between these two that the Demons edged by a mere 2 points, we're thinking it could be nail-biter. To keep the conference interesting, the heart says Cardiff defend their home turf… But the head says Exeter might be on the better run of form.
Demons by a hellish whisker.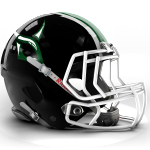 1A South
Reading Knights v Brunel Burners
Brunel buffed their win tally with a doubleheader victory last weekend and can lock-up playoffs in their first year in the middle tier with a win at the weekend.
Standing in their way is a Reading side that kept their own postseason aspirations aflame with their midweek win over the Stingers, that's jumped the Knights into third place – battling against the other southern conferences for a berth… However, two wins isn't likely to be enough to punch their ticket to playoffs.
Across from them, the Burners will be eager to concrete the place in the playoffs with a win. While the Brunel defence has kept them in games all year long, last week they finally showed some spark on offence with a three score win over Sussex… that thanks to the funky way doubleheaders are working this year, now counts double! 42 points scored, zero conceded and 4 BUCS points for four quarters of balling – not a bad day's work.
While Reading will be eager to stay clear of the drop spot and fight for extra balling with a victory here, we don't see it happening against the stalwart Burners D.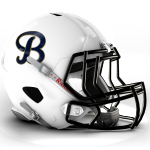 Sussex Saxons v Kingston Cougars
Kingston enter Week Eleven clinging to their top spot in the 1A South by the skin of their teeth. Brunel's doubleheader win over Sussex has drawn them level on BUCS points and with the potential to steal the conference crown by simply completing their schedule.
The Cougars meanwhile would need to find room to reschedule their twice-postponed Week Five fixture versus Reading, originally pushed following a shock death in the Knights' family.
The Cougars offence has been on fire in their last two outings, with 78 points in their last two outings, while the Saxons come in off a three (effectively four, thanks to the doubleheader) game slide, and a shutout against Brunel.
Expect a scoreline not dissimilar to the last time these two teams met in Week Four, a 38-6 rout of the Saxons, followed by a mad dash from the Cougars to re-schedule their missing Reading fixture.
1A South East
If you're interested in writing about the 1A South East for DC, get in touch at editor@dblcoverage.com
Kent Falcons v UEA Pirates
It all comes down to this.
Yes, nominally the Falcons still have another game on the slate against the Pythons in Week Twelve, but results elsewhere in the conference have meant that fixture will only have relevance in fairly specific circumstances… more on that later.
To all intents and purposes, the conference crown showdown happens in Kent. This Sunday.
Both teams are riding nice win streaks, the Falcons undefeated on the year so far, having gotten the better of the Pirates back in Week Five. Sure, the Chargers gave them something of a scare in Week Six, but they killed any doubts with a comfy 20 to zip win over their local rivals last weekend.
UEA meanwhile have looked unstoppable this side of Christmas, putting up around 30 points in every outing this season, bar one: their loss to Kent.
The Week Five result gives Kent an 8 point buffer coming into this game – and this is where the Pythons potentially become relevant if our hypothesising is correct.
Were UEA to win, but let's say by only a single score? Then they'll be looking to the Pythons to save their skin  – a 1 to 7pt margin of victory from UEA would require a Pythons win over Kent. That's a big ask for a Cambridge side without a win on the year.
Should the Pirates win by precisely 8pts? It could come down to something as crucial as whether the Pythons can put a single point on the Falcons, or stop the Falcons racking up the… 61 points they'd need to outpace the Pirates in aggregate offence.
Ultimately a win with nine points of differential is the number the Pirates need to be aiming for on Sunday as they travel to the Falcons.
They've got great momentum, have shown some awesome firepower… but at the same time they're facing off against the #1 D in Division One by aggregate points conceded.
To keep things interesting? We're taking the Pirates to win it. By exactly 8 points… and then predict a huge Piratical cheer squad supporting the Pythons in Week Twelve.
Cambridge Pythons v Canterbury Chargers
A cruel offseason of mass-departures have meant that despite seeing playoffs with a 6-2 record last season, this fixture is the last chance for Cambridge. Win now, and by 27 points or more… Else it's Div Two balling for the Pythons next year.
Having allowed Imperial to do the double over them, the Pythons need to win out, and in impressive fashion to stand a chance of staying up… Against a Chargers side that still has playoffs on their mind? It's tough to see the Pythons having enough bite for this one.
A single score on the season so far is Cambridge's lone bright point in a campaign they'll soon look to forget. Canterbury took it 26 to diddly last time around and we've seen nothing to make us think we'll see anything radically different from these two in this second leg.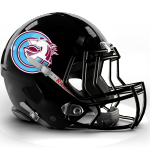 Comments
comments