BUCS Predictions | Division One South, Week Five
1A South West
By Editor
Cardiff Cobras v Solent Redhawks
If the Cobras have plans to retain their conference title, they can't afford any slip ups in what is looking like it's going to be a hotly contested South West.
An opening defeat to Exeter was followed by a narrow home win against the Blitz, but even a single subsequent loss could well cost the Cobras their crown, what with the Bullets looking on target so far this season.
Hosting the currently winless Redhawks is probably the best way to get their year back on track – but don't let the 'Hawk's empty W column fool you into thinking they're pushovers.
With a quality coaching staff, and some standout playmakers -when healthy- the Redhawks are better than their 0-2 record would imply.
Both teams come into the match up fresh, with two byes leading into the game. Has this been enough time for Solent to get some of their key playmakers back? Possibly not, and as such we're selecting the snakes to sneak the W here.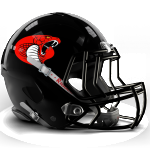 Plymouth Blitz v UWE Bullets
Yet another shoot out victory for the Blitz last weekend puts them into the number two spot in the South West, meaning this weekend's retro match up between two old school SWAC rivals has become a tussle for the top spot in the conference.
Plymouth are hosting this weekend's tilt, and they've certainly proven so far to play their best balling on their home turf – averaging 37 ppg on offence when playing at Pilgrim pitches, compared to a mere 8 points posted up in their single away trip.
They'll need every bit of that firepower this weekend however, as they take on a UWE defence yet to concede a single score on the season!
Certainly the UWE defence, boasting All-DC ballers such as Idrissah Fornah and ironman lineman Collins Nwagou, (Eds. Nope)  has been the key to the Bullet's success so far this season. The Bristol side managed only 10 points in offence during their opener against Solent (a team Plymouth piled 40 on), and while the following 22-0 win over Exeter looks a lot healthier, it's worth noting that game was tied diddly-to-donut for the majority of the game, before a fourth quarter flurry of scores took the Bullets clear.
Many recent meetings between these two teams have been absolute corkers – shootouts decided in the final minutes with clutch offensive plays… Always on behalf of the Bullets however.
Yep, Plymouth have never yet beaten the Bullets, and so with history working against them? We have no choice but to pick against the hosts here. UWE to take it.
1A South
By JJ Segarty
Reading Knights v Kingston Cougars
This fixture has been postponed until 21 January 2018 following a unexpected departure from the Knights' family.
Our thoughts and those of the Britball Nation go out to the Reading players, coaches, friends and family, and all those effected by this tragic loss.
1A South East
By Editor
If you're interested in writing about the 1A South East for DC, get in touch at editor@dblcoverage.com
UEA Pirates v Kent Falcons
This top of the table tilt see two teams coming in hot off the back of comfortable victories to start out their season. While the Chargers have shown steady improvement early in their season, it's these two programmes that have leapt out as the early front runners in the South East.
Kent come in off a bye week, but their first two outings showed they've sustained every bit of their postseason form from last year – they're averaging 40pts of offence through their first pair of fixtures, and are yet to concede so far this season.
Even so, wins over Imperial and Cambridge, who've both clearly been ravaged by off season departures, mean that this Sunday is will be their toughest challenge to date.
The Pirates have pillaged their way through their opening three games, and similarly to the Falcons they've displayed effective offence and stingy D – just a single score has slipped through so far.
Whether it's a shoot out, or a defensive grind, we're not really sure what to expect from this one except that it's likely to be pretty close.
The Pirates haven't quite matched Kent's output against common opponents, so we'll give the Falcons the edge in this one.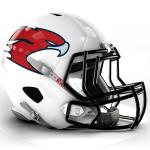 Comments
comments