BUCS Predictions | Division One South, Week Nine
1A South West
By Craig Proto
Exeter Demons v Plymouth Blitz
Devon Bowl Part Two! These two teams played a very entertaining game earlier in the season with Plymouth taking the victory 34-26. Plymouth haven't lost a game since early November and should they keep that run alive? We could see back-to-back conference titles for the new boys to the middle tier.
The Blitz were able to shake off the rust from Christmas against Solent last week, it wasn't their most convincing win, but a defensive shutout is always good.
We haven't seen the Demons since before Christmas, where they similarly shut out Solent for a victory. That's a long break between games so it is possible that this team will take at least a quarter to get back into game shape. Any longer than that, and the Blitz offence might start building up too big a lead to catch!
That said, Plymouth are notoriously poor away from home. They've put up an average of 34 points per game at their Pilgrim Pitches, compared to a mere 8.5 points per game in their away trips – could awareness of this be why Exeter have chosen to play the fixture in Bristol when their own field wasn't available, rather than allow the Blitz another home game? (Eds. So… wait. Two teams from Devon, are playing the DEVON Bowl… in Bristol?!?)
I must go with the Blitz in a real nail-biter. They've have played well all season and I believe that will continue this weekend.
UWE Bullets v Solent Redhawks
The Bullets are coming off an impressive win this past weekend against the Cobras. They didn't show any rust at all and they need wins like that to keep pace at the top of the table.
Historically, Coach Maher's side has found its best form in the latter half of the season, and so you've got to think the Bullets are favourites coming into this game against the winless Redhawks.
Solent have done relatively well on the defensive side of the ball, but following an injury-plagued first outing against Plymouth, their offence can't seem to do a thing right. Three out of their last four games they have scored zero points, and that is unacceptable in a hotly contested South West Conference.
I don't see this weekend being a game for them to score many points either, the Bullets defence is too strong.
We have seen some crazy games before, but this won't be one of them. The Bullets take it with ease.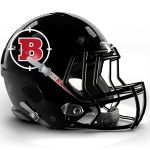 1A South
By JJ Segarty
Surrey Stingers v Sussex Saxons
Losing 16-6 to Reading in Week Eight has taken the Stingers, who saw postseason action with a 6-2 record last year, to 1-3 in the conference, and ever-growing gap between the Burners/Cougars, and the rest of the pack. The top two teams hold two-thirds of the conference wins between them, and so both of the teams taking part in this game know they need to start winning, and soon, if they're to contest a playoff berth.
In a similar situation to the Stingers, the Saxons sit at 1-2 and will need to make some changes in their gameplay if they wish to catch up with the leading two teams and fight for a spot in the playoffs. With the lower half of the table all sitting on one win-a-piece, all it takes is a single spark to potentially kick-start a bid to slip into playoffs with one of the two third-place berths, or better.
With both teams not producing stellar football this season, expect something similar to the 10-7 scoreline that the Stingers edged back in Week One. This time around, having not suffered a demoralising loss to open 2018, we'll instead take the Saxons and their award-winning jerseys to squeeze through to victory here.
Kingston Cougars v Reading Knights
The streak is broken, was it something I said? Losing in a hard-fought 9-8 battle to the Burners has made the clinging on to the top spot in the conference a tightrope walk for the Cougars. Any small slip up? And the new-to-Div-One Burners will blaze into pole position.
Might the reinvigorated Reading Knights be the stumbling block the Cougars dread?
With the much-needed win this last weekend over the Surrey Stingers, the Knights will hope to turn their season around and take on the Cougars with full force this weekend. A win over the Cougars would be a confidence boost for a team who have not had the best time of things lately. Now back into the swing of things the team will look to continue the rest of their season and channel the adversity into playoff bid – still well within their reach.
As much as predicting an underdog win over the tough, high scoring, table-topping team is nice, I think the Knights aren't quite at the level they need to be to best a Cougars side who'll be very aware they can't afford a second loss this season. Cougars to win.
1A South East
If you're interested in writing about the 1A South East for DC, get in touch at editor@dblcoverage.com
Imperial Immortals v Kent Falcons
These matchups, this time last year?
Crucial, potential conference deciding games fought between two teams with their eyes on postseason balling, and maybe even promotion…
Twelve months later, and while the Falcons may still have their eyes on the top flight, the Immortals are most likely in survival-mode, following a number of offseason departures.
The shellshocked Imperial side, that tied for the conference title at the end of last year with a 6-2 record, finally managed to pick up their first victory of their campaign with a 12-6 win over at-the-time, similarly winless Cambridge.
However, it took them two periods of overtime to manage it, so the Immortals are still very vulnerable to relegation should they fare less well in their next meeting with the Pythons.
The key might be to try to secure another win elsewhere and give them a game's 'buffer' between them and the dropzone…
But we don't see them picking up that win this weekend against the high-flying Falcons.
Kent steamrolled this matchup 42 zip in Week One, and while we expect this maturing Immortals squad to show a bit more resilience this time around? We can't see the Immortals overturning such a big deficit.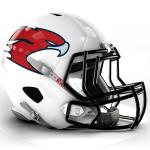 UEA Pirates v Cambridge Pythons
A game that caught our attention around this time last year, as the Pirates came close to ruining the Pythons playoff run – falling just short in a 6-9 loss.
This season however? And we're not expecting anything nearly as hotly contested.
Sadly for the Pythons, the offseason was harsh to them, with a plethora of veterans moving onwards. Hopes that the new semester might bring some new talent don't appear to have been realised, as the Pythons fell short in their first bout with their closest rivals for relegation, the Immortals, in double overtime last week.
Similarly to the London side, if Cambridge want to keep their Div One credentials they're likely gonna be looking to snag themselves a win from somewhere else – as well as overturn their Week Eight loss… But also similar to the Immortals, we can't see that win coming from this weekend's fixture.
The Pirates have had smooth sailing since their narrow Week Five loss to the Falcons, and with three shutouts on the year so far? Will look to add another to the tally on Sunday.
They bested the Pythons 29-0 at their last meeting, and might expect something similar this time around too.
Comments
comments