BUCS Predictions | Division One South, Week Six
1A South West
By Craig Proto
Solent Redhawks v Exeter Demons
The two teams currently bringing up the rear of the conference face off this weekend. The season hasn't gone quite to plan for either of these teams as we approach the Christmas break, but here is a chance to head into January on a bit of a high note.
Both Exeter and Solent have scored 34 points each this season and given up 64 and 70 points respectively – thus seeming to come into this game on pretty even footing. So looking at those stats without taking anything else into consideration this should be a close match-up?
Solent being at home should give them a slight boost, but this season has been a struggle, injuries have meant they've only put up 8 points since their opening shoot out against Plymouth.
Exeter have had two weeks to recover from their tough loss against the Blitz. Even though they took a loss, that game should give them some confidence, as similarly to Solent they proved they were able to put up points.
As such, I wouldn't be surprised if this game ended up with a relatively high score.
Even though they are travelling quite far, Exeter takes this.
Cardiff Cobras v UWE Bullets
This is a great game to have before the Christmas break. One of these teams will get to 3-1 and be level at the top with Plymouth. If the Cobras win they will jump slightly ahead of Plymouth due to the win against them back in November.
Cardiff seems like a solid but unspectacular team this season. As always, their defence is a strength, they haven't given up more than one touchdown all year, though the Bullets may provide a bit more challenge have scored multiple touchdowns in each of their recent outings. A fourth quarter flurry against Exeter saw them post 24, and the 16 points against Plym probably isn't a fair representation of their offensive capacity, UWE reaching the Blitz 1yd line on multiple occasions last week, but failing to capitalise.
I can see this being a big defensive battle, maybe a defensive touchdown could be in play this week and that could be the way one of these teams sneaks ahead. I will be shocked if this games turns into a shootout and right now I think I just trust the Cobras a little more. So I am giving them the win especially since they are at home.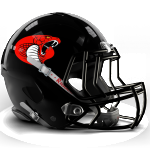 1A South
By JJ Segarty
Brunel Burners v Sussex Saxons
Second in the conference behind a high scoring Kingston Cougars, the Brunel Burners are 2-1. A defensive showdown in week four saw the Burners take a narrow 3-0 win over the Surrey Stingers, who are sitting a game behind them in the conference tied with this week's opponents, the Sussex Saxons. While they're only a game behind the top spot, in some ways match up has only emphasised the gap between themselves and the Cougars who have displayed far more firepower than Brunel. The Burners will be looking for another win to keep the Cougars in reach, and also separate themselves from the mid-table group.
Like the Burners, the Saxons have had a week off from games allowing some time for rest and recovery before the final game this side of Christmas. The Saxons took a big loss to the Cougars in Week Four, losing by 22 points and wallowing mid-table. A win would take them to .500 and make them look like contenders once more.
With their performance so far and considering the Saxons' heavy loss in Week Four, the Burners will take the W this weekend.
Surrey Stingers v Reading Knights
Holding the Burners to only three points in Week Four, the Stingers will be frustrated to find themselves mid table at this point in the season. Although the team sits at 1-2, they are likely to turn it around this weekend against the Knights, so long as they can find a spark on offence.
At only 14 points scored over three games, the Stingers are only 4 points ahead of this weekend's opponents. If they are looking to compete in this conference, they need to get more points on the board
Not a great start to this season the Knights will look for a win this weekend to bring themselves back into contention in the conference. In a second loss by 12 points, similarly to the Stingers Reading will need to start putting more points on the board to bring themselves to 1-2 and back in fighting position in the conference.
With their game last week postponed, the Knights are three weeks away from a fixture… Hopes are, they can capitalise on the adversity they've recently to get the season back on track.
Despite the Knights lack of wins, I think this may still be a close game… But I am going to back the Stingers this week
1A South East
If you're interested in writing about the 1A South East for DC, get in touch at editor@dblcoverage.com
Canterbury Chargers v  Kent Falcons
The Falcons are flying high at the moment and have the opportunity this weekend to go into the break undefeated as they face local rivals, the Canterbury Chargers. for the first time this season. A win would wrap up a clean sweep of first legs against each of their conference rivals and set them up as clear favourites for the conference crown!
The Chargers themselves are looking much more comfortable in the middle tier at this point in the season, following up their shaky start to the year against the Pirates, with two comprehensive wins against Cambridge and Imperial.
Comprehensive? Yes, but overshadowed by the dominant wins the Falcons were able to take against the same sides so far this season – near enough doubling the point totals the Chargers put up, and as such it's going to be a big ask for the Canterbury Christchurch side to match the firepower of their rival.
One final factor to consider ahead of this match up – former Falcons Head Coach, Jonty Newman, now sits on the Chargers coaching staff following an unexpected departure from the Falcons at the end of last season. Stacked on top of the rivalry between the two clubs, Coach Newman will be eager to ensure his new side put in a good showing – will these factors be enough for the Chargers to ground the Falcons?
We're thinking it's going to be a feisty game… but we've got to back the birds who've shown the bigger firepower.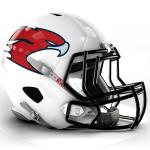 UEA Pirates v Imperial Immortals
A second showdown between these two teams, and we'll say it right out of the gate – it's tough to see this fixture going much differently to it's November iteration.
Offseason departures have clearly left the Immortals looking very… well, mortal. They've put up only 12 points on the season so far, and while the score lines have gotten closer fixture by fixture – perhaps a sign of their rookies gaining experience – the upcoming Pirates are looking every bit a playoff team in waiting.
At 3-1, it's been a busy first half of the season for the Norwich-based side, wrapping up five fixtures in six weeks at the weekend. Following a narrow loss to the Falcons last week, expect them to be eager to make a statement in their performance on Sunday.
We'd love to know more about the Pirates and maybe we'll give them a chase on their preseason questionnaire, as we think they'll not only take this weekend's game, but are looking likely postseason contenders.
Comments
comments