BUCS Predictions | Division One South, Week Ten
1A South West
By Craig Proto
Plymouth Blitz v Cardiff Cobras
The top dogs of the conference, the Plymouth Blitz, finally have a chance to get revenge against the only team to best them so far this season. Plymouth's offence, that appeared so high-powered in the early weeks of their campaign, has slowed in recent outings with only 9 and 14 points in the last two games. Luckily for the Blitz the defence has really stepped up to play!
The Blitz are led by some great experienced players including lineman Jonathan Edwards whose highlight reel against the Demons last weekend was a sight to behold! Playing both sides of the side last weekend, it didn't seem to matter which side of the ball he lined up on, the guy in front of him ended up on his backside! We'll see if the Cobras can do anything to handle him, as odds are the Plymouth offence, back on their home turf, will manage more than the paltry 8 points they put up on the Cobras last time around and if the Cobras can't keep Edwards out of their backfield they might struggle to keep pace with a Blitz O that's averaging 34 points per game when playing at Pilgrim pitches (compared to only 8.4 ppg on away trips).
Meanwhile, Cardiff still have a lot of balling ahead of them if they intend to defend their conference crown, the welsh weather meaning they've only played four games so far in their campaign compared to six for Plymouth. Still, while it might been a rammed few weeks, it means a win here could kiskstart a run right back to the top of the table!
Still, their most recent outing against UWE will have done little to boost their confidence, utterly outpaced in the second half by the Bullets offence and allowing an uncharacteristically high number of scores through for a Cardiff team that traditionally builds its foundations upon a stingy defence.
Even though the Cobras beat the Blitz earlier in the year I can't see it happening a second time. Blitz take this and move to 6-1, setting up a potential conference decider in Bristol in Week Eleven.
Exeter Demons v Solent Redhawks
Exeter are coming off a relatively strong defensive showing against the Blitz this past weekend only allowing 8 points from the #1 ranked offence in the South West before a scoop and score from the Blitz special teams cost the Demons the Devon Bowl.
The problem they have is that they've really struggled to put up points this year… but luckily, so do the Redhawks!
This could be an extremely defensive battle with turnovers playing a huge part in the outcome of this game. The Demons will need to win if they want to have any chance compete for a postseason berth… But at the same time the 'Hawks know that a loss here spells the end of their time as a middle tier team.
The Redhawks are 0-6 and we never like to see that, but following injuries to the offence in the season opener they've shown no ability to consistently put up points – an essential factor in winning games, sadly. They actually put in a good showing against the Bullets last week, so they definitely have a chance to take this game if things go their way… but that'd be only one component in keeping their slim hopes of dodging the drop alive –
They need to not only win here, but also win in Week Twelve against Cardiff; with either this week's win by 17 points or the Cardiff game by 13… oh, and hope either Cardiff or the Demons lose out the rest of their season, too.
Even with everything on the line I think Exeter's slightly revamped offence will come in with a point to prove following last week's game and I just don't know if Solent have the firepower to keep pace.
Exeter take this win and move back to 500.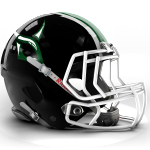 1A South
Kingston Cougars v Surrey Stingers
The Cougars, perhaps in response to their anaemic offensive showing against the Burners, put on a show against the Reading Knights last week – looking far more like a worthy Division One contender for a conference crown and possible promotion.
Considering those said-same Knights took a 16-6 win against the Stingers only a week previously? This does not bode well for the Surrey side who probably need to 'make up' a win from somewhere if they intend to slide into a third place playoff berth – odds are you're gonna want at least a .500 record to beat out third place candidates from the South West and South East conferences.
Offensive production has clearly been a problem for the Stingers this season, averaging just 6.8 points per game so far this year and yet to find the endzone more than once in any fixture.
Sure, ten or so points might be enough to take them past the likes of the Saxons, but we simply can't see it being sufficient to keep pace with a Cougars offence that showed its got claws last weekend.
While I doubt we'll see Kingston putting up the same sorta numbers, they should still have the firepower to take this game handily.
Sussex Saxons v Brunel Burners
The Burners currently sit in a playoff berth, impressive for a first-year middle-tier team, and are one Kingston slip-up away from a conference crown… But the reality is that if they're really intending to make any kinda splash in the postseason, they're going to need to start showing a bit more productivity on the offensive side of the ball.
Sure, their D has been on excellent form so far this season, but even though they run a ball-control, clock management offence? At some point a team's gonna squeeze two scores past them, and the question becomes whether the Burners have enough firepower to answer?
If they're gonna mix things up on O, now's probably the best time to do so, as the Saxons are coming into this game off the back of a momentum-killing final-seconds loss to local rivals, the Stingers.
In this defensively dominated conference, the Sussex side are only managing 9 points a game through their first four fixtures, and against the Cougars in Week Four their defence not only bent, but broke, allowing 38 points from the Southern frontrunners.
It's probably a game where the first team with two TDs takes it, and expectations are it'll be the Burners finding paydirt twice for the first time this season.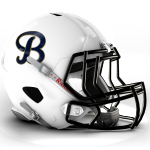 1A South East
If you're interested in writing about the 1A South East for DC, get in touch at editor@dblcoverage.com
Kent Falcons v Canterbury Chargers
It's make or break time for the Chargers if they want to be seen as real contenders in the 1A South.
The newly promoted Canterbury side came close, but not close enough, to besting their local rivals in the first meeting between these two teams, just ahead of the Christmas break. It was a particularly meaningful matchup following some offseason drama that now sees the former Head Coach of the Falcons, on the Canterbury sideline.
A win for the Chargers would likely put them in a great position to compete for a playoff spot before the year is out, and as a bonus would also take a healthy bite out of the Falcons' chances of claiming the 1A South crown…
However, all signs are they're going to have their work cut out for them, as the Falcons have shown very few chinks in their armour thus far through their undefeated 2017/18 campaign.
While Canterbury will be well rested following two byes, their last outing was a disappointingly heavy defeat to the on-form Pirates, and the single score they managed against the Norwich side is unlikely to be enough to take a W from the Falcons.
There might have been only a four-point margin between these two when last they met, and even though we love to see underdogs shake things up, it's tough to see the Chargers finding that extra score that might see them get some sweet revenge on their country rivals…
Falcons keep flying high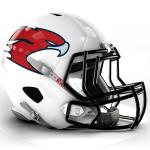 Imperial Immortals v Cambridge Pythons
Two teams that have been well off the pace set in their conference this year, this pair of programmes are both perilously close to the drop down to Division Two balling
The game went to double overtime when they met back in Week Eight, the Immortals eventually squeaking through to a 12-6 victory.
It's apparent neither outfit's offence has really managed to find its form so far this season, the Immortals are managing less than a touchdown per game, and the Pythons only have a solitary trip to paydirt from four games!
As such, we're definitely not expecting a high-scoring affair this time around, either. In fact, we wouldn't be all that surprised to see another game head to over time, as you know both sides likely see this as their last, best chance of avoiding the drop to Division Two football.
Our hearts say 'keep it interesting' and back the Pythons to take this by 6 points to completely tie up the head to head…
But our heads say the Immortals greater familiarity with the endzone so far this year should see them through to a slim victory that'll go a long way to securing another year in middle tier balling..
Comments
comments